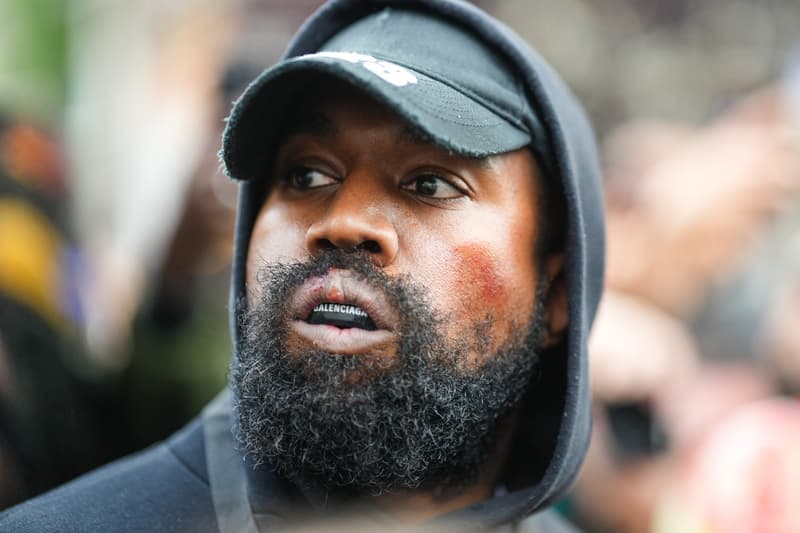 Entertainment
Kendall Jenner, Hailey Bieber, Jaden Smith and More Celebrities Against Ye's Latest Tactics
Amid his bullying of Gabriella Karefa-Johnson and "White Live Matters" stunt.
Kendall Jenner, Hailey Bieber, Jaden Smith and More Celebrities Against Ye's Latest Tactics
Amid his bullying of Gabriella Karefa-Johnson and "White Live Matters" stunt.
Ever since Ye AKA Kanye West wore and promoted "White Lives Matter" T-Shirts at the YZY SZN 9 showcase and bullied stylist and Vogue editor Gabriella Karefa-Johnson, celebrities, including Kendall Jenner, Hailey Bieber, Jaden Smith, Gigi Hadid and more are taking a stance against his actions.
For starters, Smith took to Twitter to explain his reasoning for walking out of the show, which Jenner subtly supported. "I don't care who's it is," he wrote.  "If I don't feel the message, I'm out." As a response, Jenner "liked" the tweet. The JUST Water founder also tweeted, "He does not have the full support of the youth."
Meanwhile, Bieber dedicated a kind message to Karefa-Johnson, whom Ye publicly came after because she didn't agree with his "White Lives Matter" stunt. "My respect for you runs deep, my friend! To know is to adore you and to work with you is an honor," the Rhode founder wrote on her Instagram Story. "The most kind. The most talented. The most fun. The most chic."
Hadid was one of the first celebrities to slam the DONDA rapper by commenting on one of his Instagram posts in which he made fun of Karefa-Johnson. "You wish [you] had a percentage of her intellect," she wrote. "You have no idea haha … If there's actually a point to any of your sh-t, she might be the only person that could save [you]. As if the 'honor' of being invited to your show should keep someone from giving their opinion? Lol. You're a bully and a joke."
Additionally, Vogue showed its support for Karefa-Johnson, too. The publication issued a statement, which reads as follows: "Vogue stands with Gabriella Karefa-Johnson, our global fashion editor at large and longtime contributor. She was personally targeted and bullied. It is unacceptable. Now more than ever, voices like hers are needed and in a private meeting with Ye today she once again spoke her truth in a way she felt best, on her terms."
Stay tuned for more updates regarding Ye's wrongful behavior.
---
Share this article