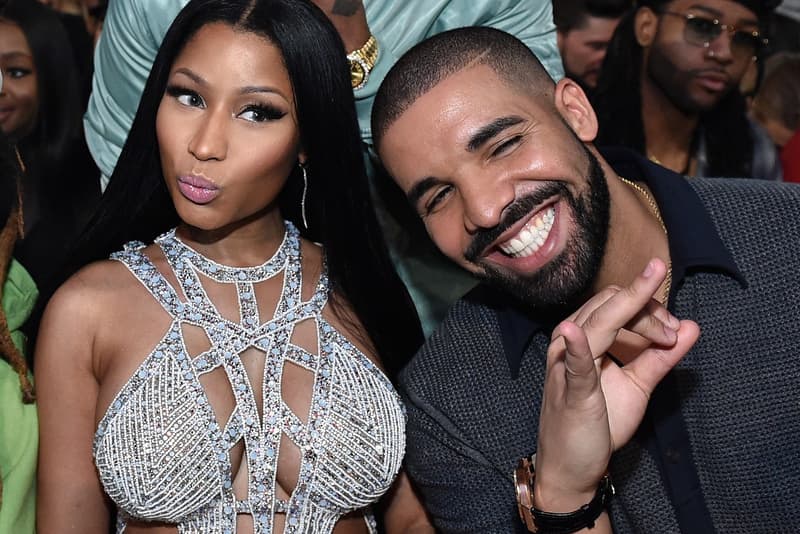 Music
Nicki Minaj Claims Drake Is the Reason for Less Singers in Modern R&B
She believes his melodies have impacted how we view the genre nowadays.
Nicki Minaj Claims Drake Is the Reason for Less Singers in Modern R&B
She believes his melodies have impacted how we view the genre nowadays.
Nicki Minaj has definitely impacted modern hip-hop. And when it comes to modern R&B, she believes Drake has changed the game, claiming he's the reason there aren't many mainstream singers in the genre these days.
The '90s were filled with soulful music. However, now, that's not the case — at least on a super well-known level. Though Drake is not an R&B artist, Minaj believes that his intertwining of singing and rapping impacted how we now view R&B.
"I wish there was some more singing," Minaj told Jada Pinkett Smith for her new Interview cover story. "I remember listening to Monica's first album, for instance, and I couldn't put it down. Or, of course, The Miseducation of Lauryn Hill. Now, what happened was that we introduced this guy who was a really great rapper, but he has great melodies, and his name is Drake."
She continued, "And then the industry has changed so much in that, 'Well, if I could be a rapper and I could get the same reaction that the R&B singers used to get from the girls, then I don't even have to know how to sing. I could have the best of both worlds.'"
Minaj went on to explain how other artists have changed the industry, elaborating on the reason why it seems like we have less R&B singers.
"The biggest male rappers now are giving the best melodies," she said. "I always say Lil Baby, for instance, his melodies are freaking dope. He's not a singer, but he's got catchy hooks and melodies out the wazoo, and it's like, 'Oh my god, I see the switch.' I remember when [Lil] Wayne had started singing, whether it was in his rock era or after. Some people liked it and some people didn't, but he was singing and using autotune. So I think over time, because the quote-unquote 'rapper' or the 'hood' person has always been more appealing to us, and when I say to us, I mean to us. Now it's like, that's who everybody wants to be. So now, the singers went out of style. But I wish the singers were back in style. Right now when I go to listen to music and I just want to be in my little somber place, even that used to inspire me as a writer of raps, which is crazy. Do you know what I mean?"
For more, read the full article here.
---
Share this article