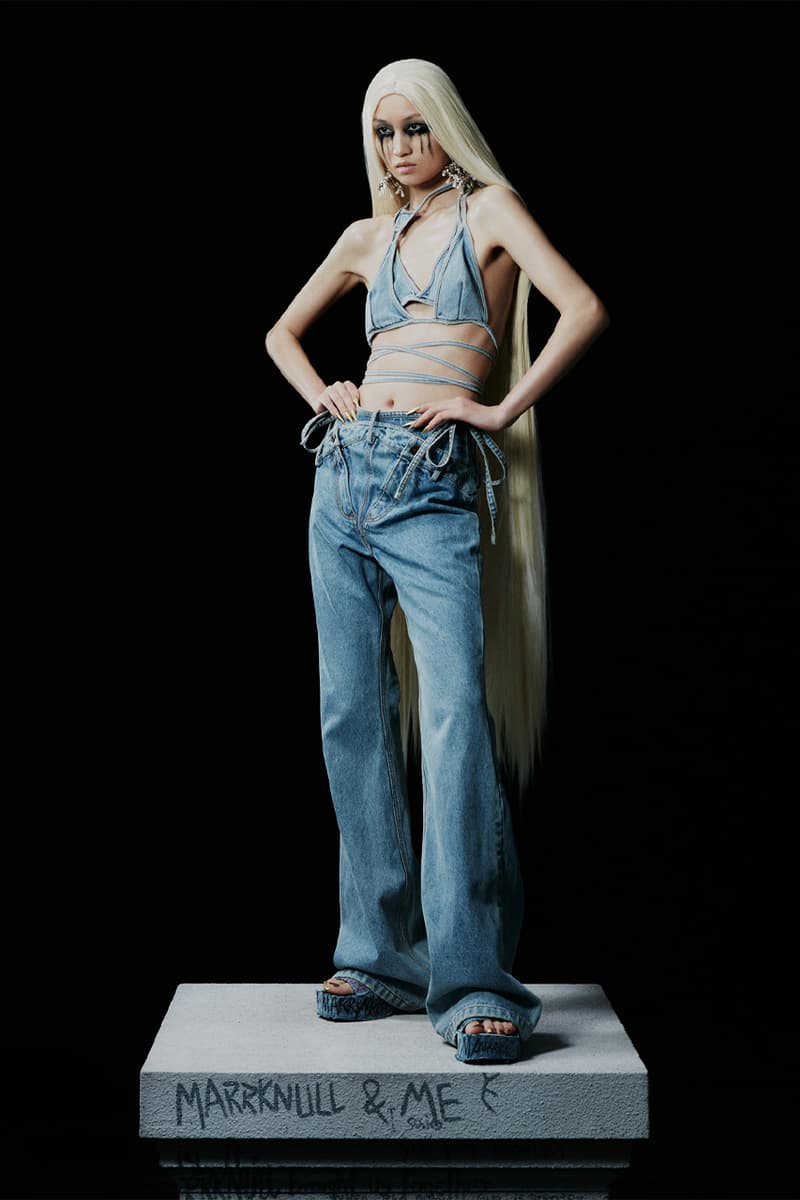 1 of 31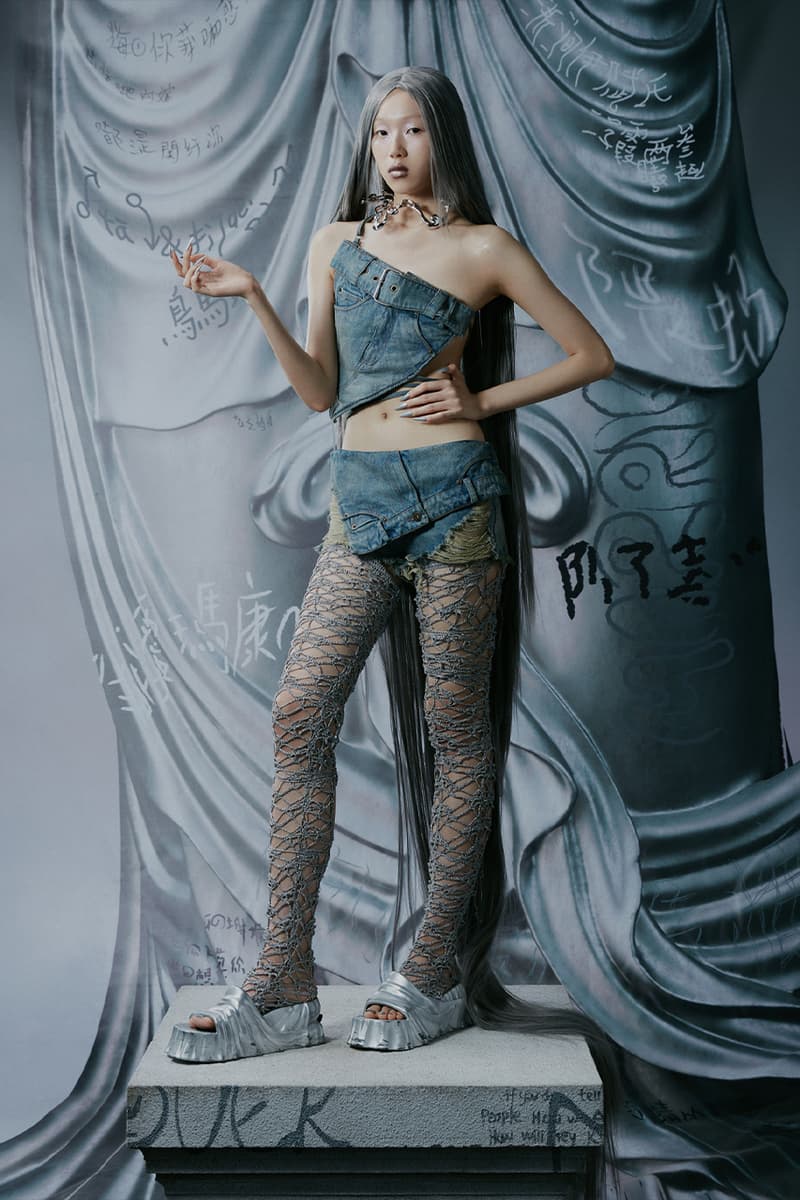 2 of 31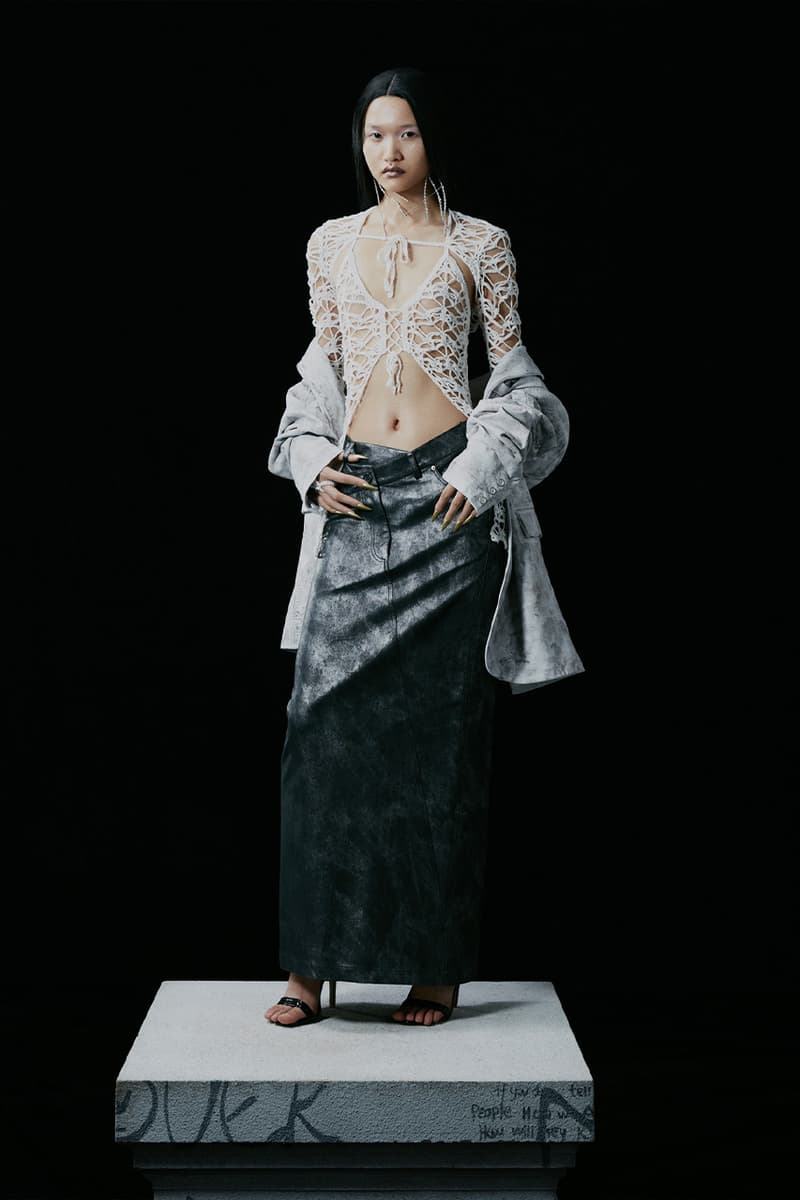 3 of 31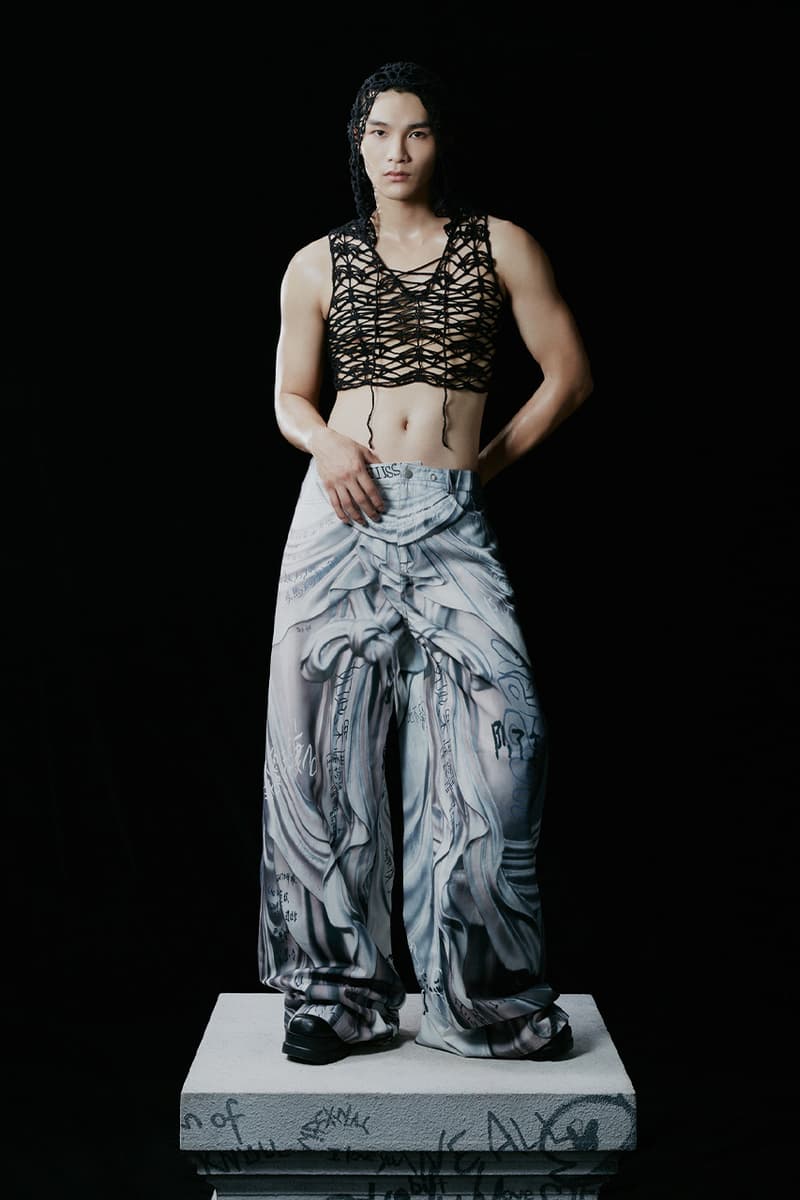 4 of 31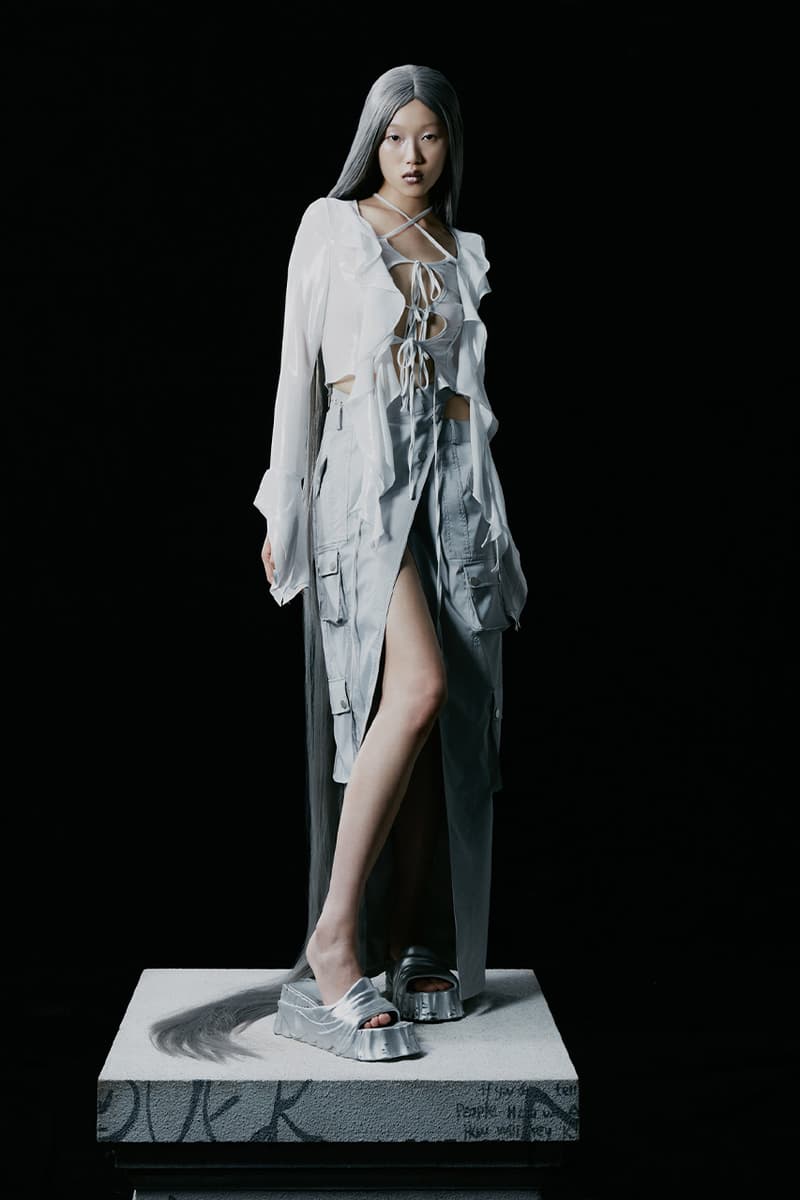 5 of 31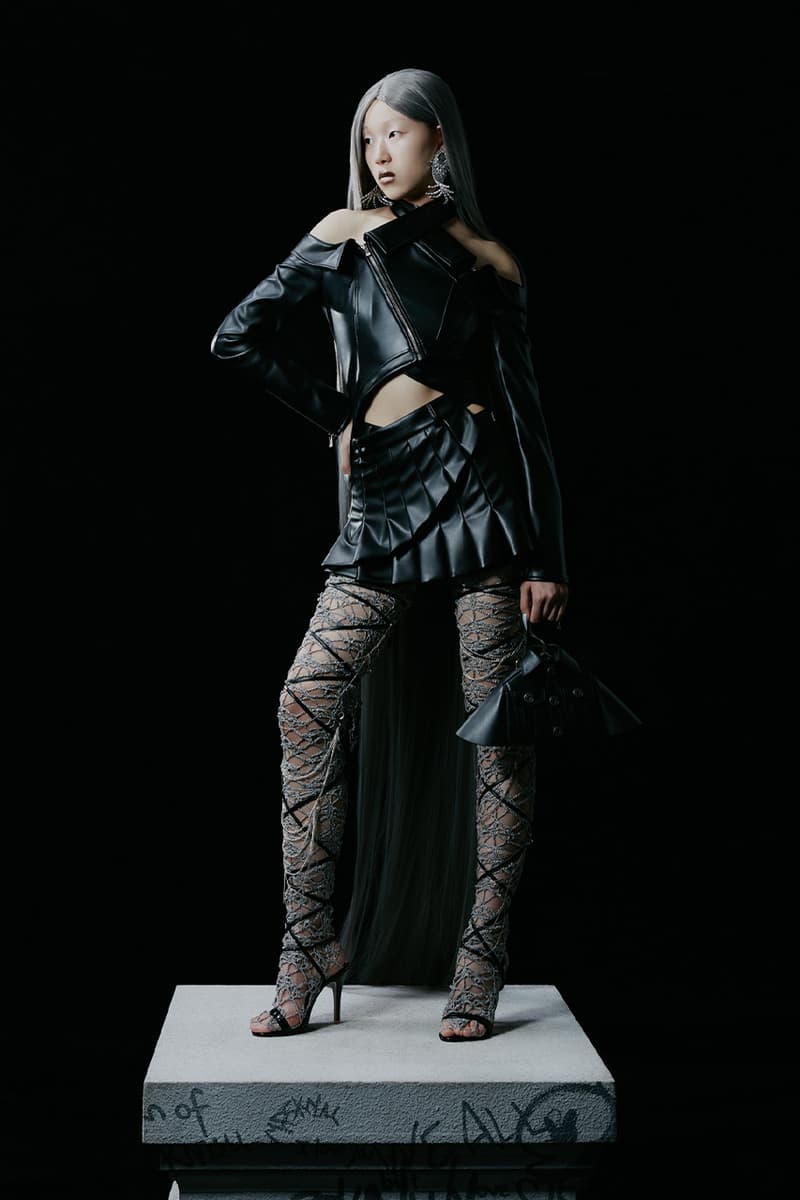 6 of 31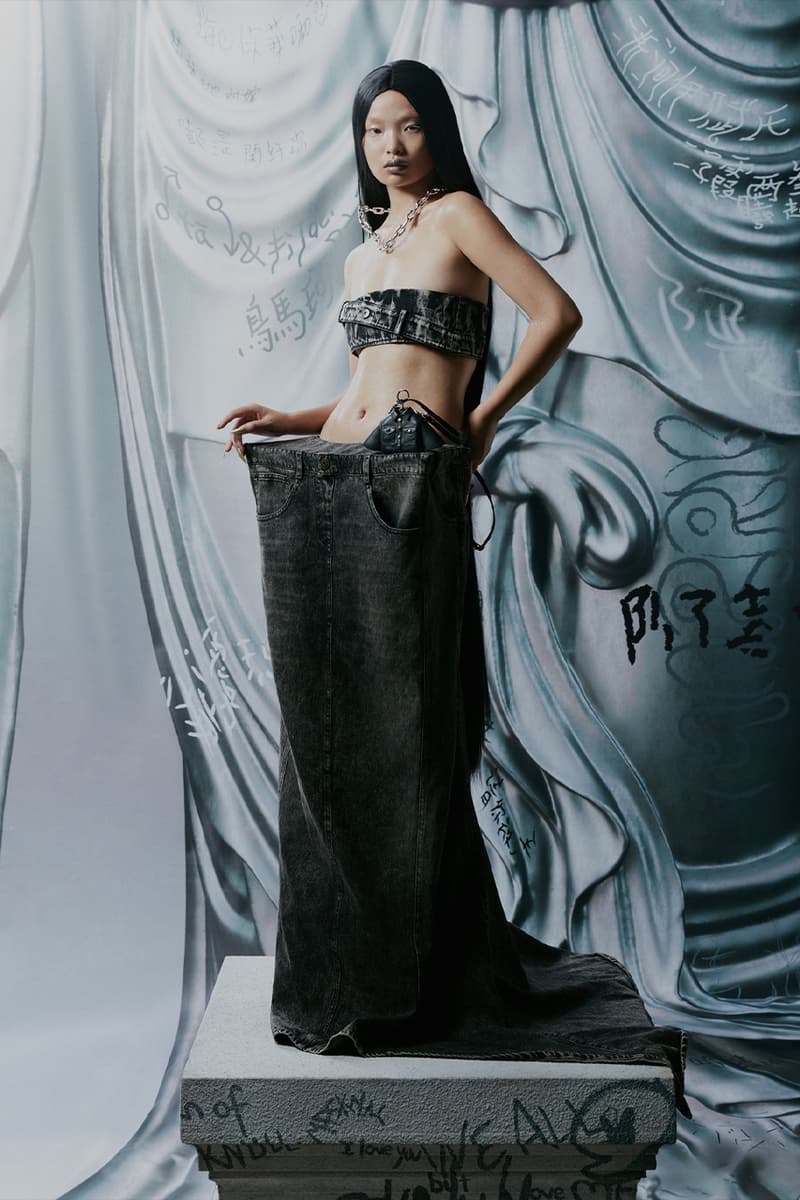 7 of 31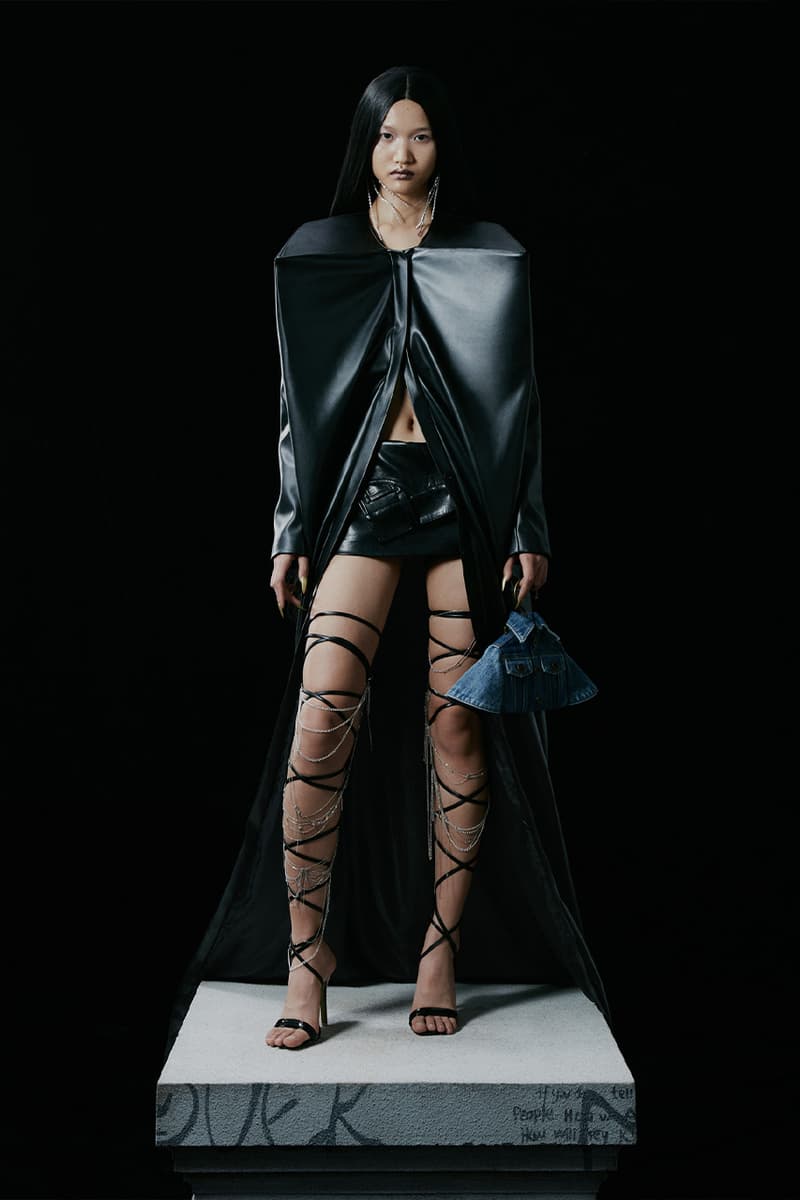 8 of 31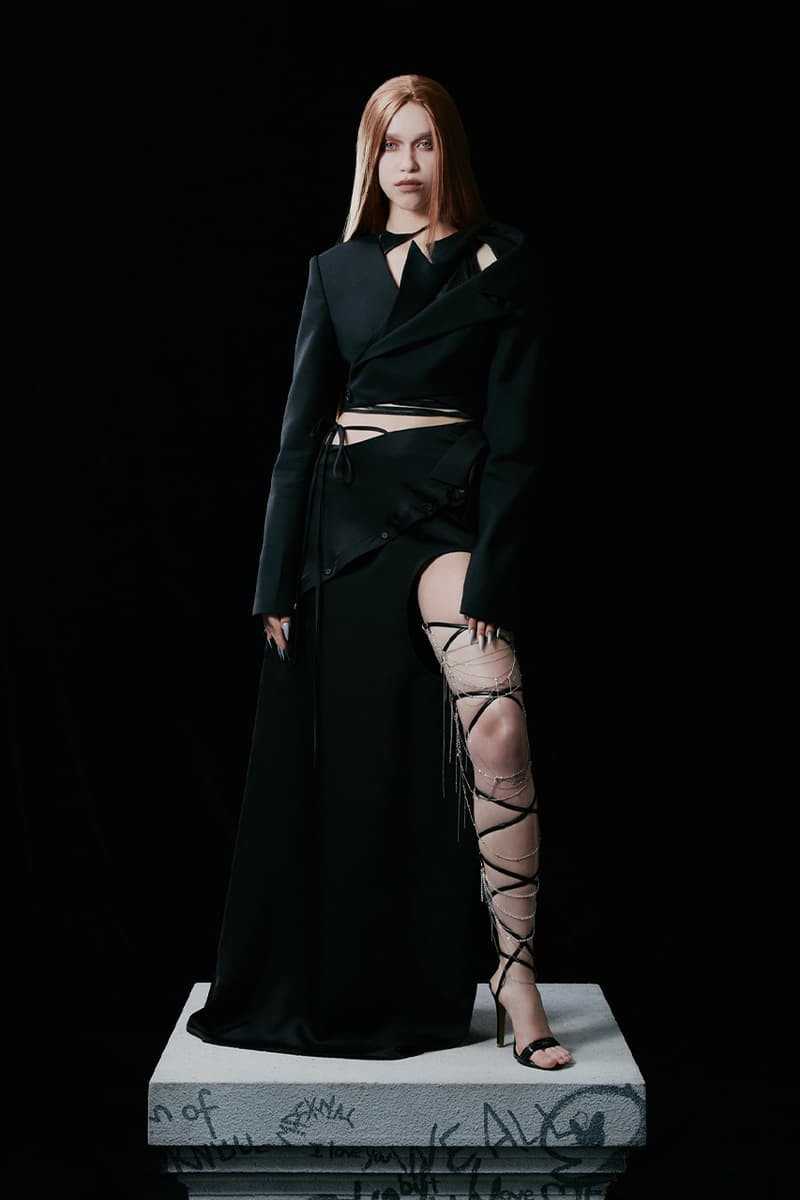 9 of 31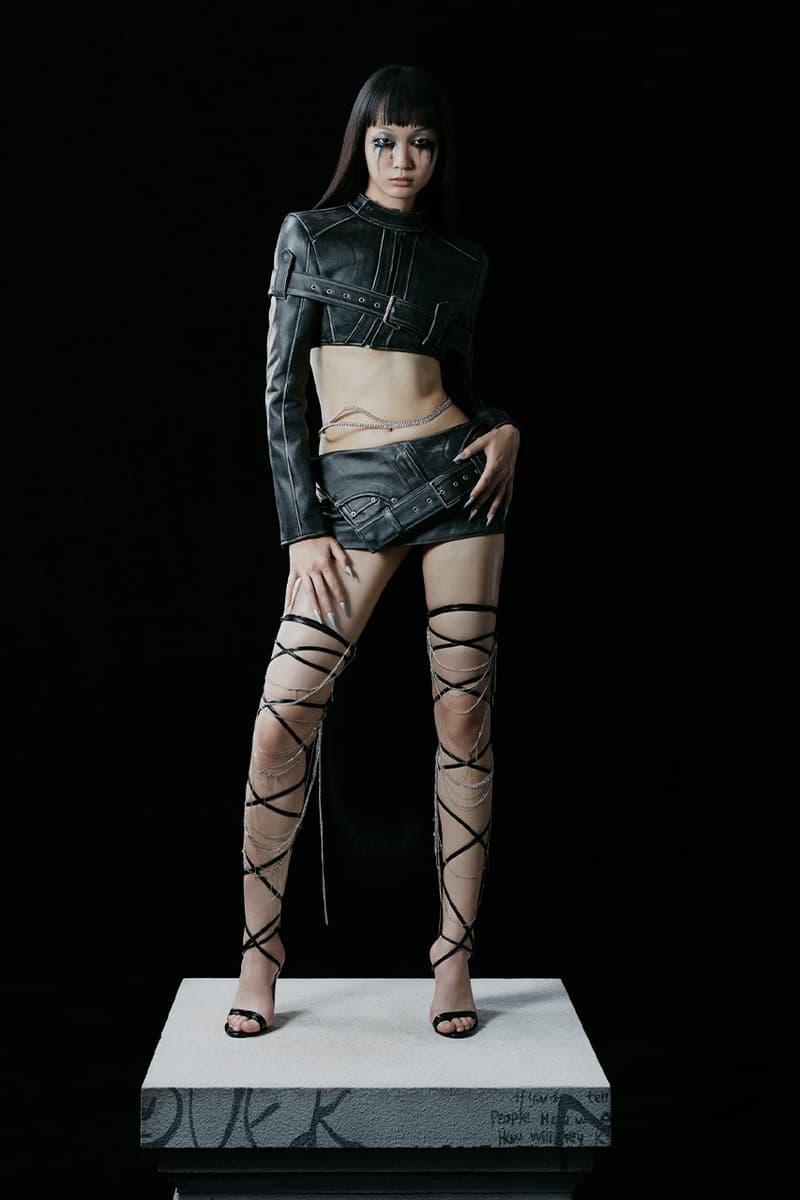 10 of 31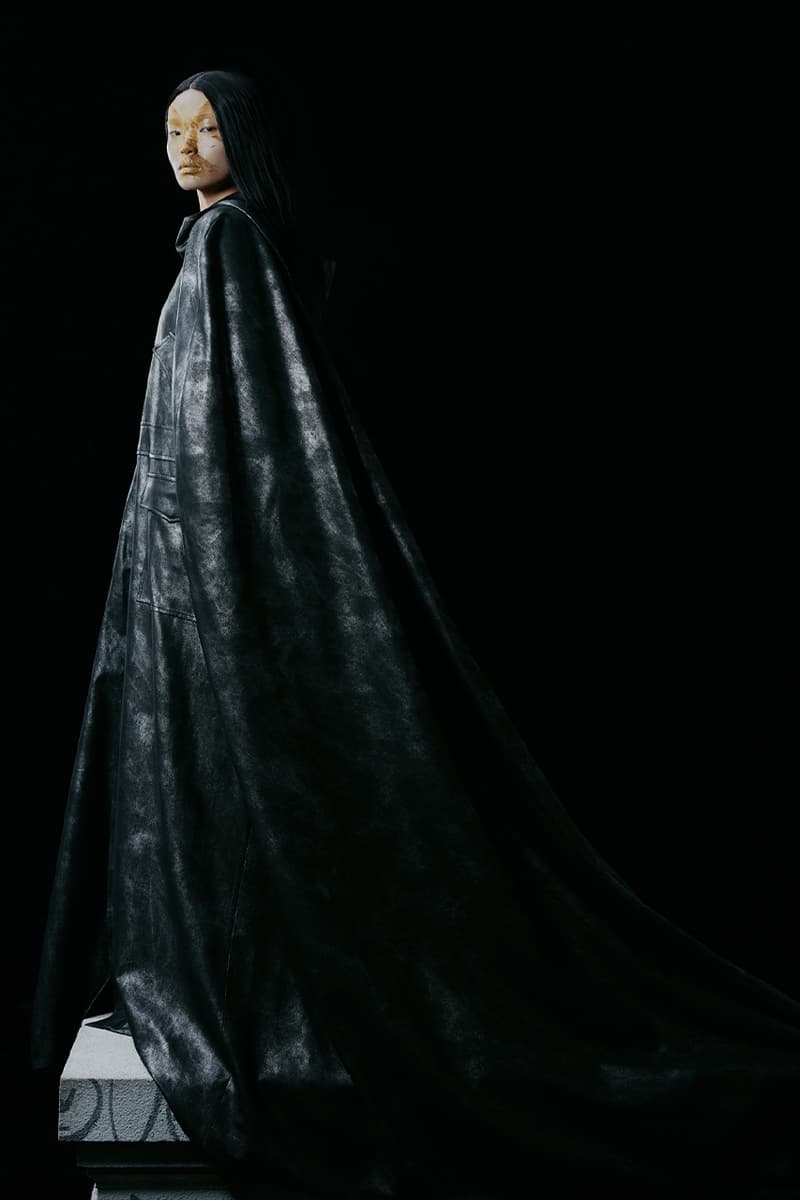 11 of 31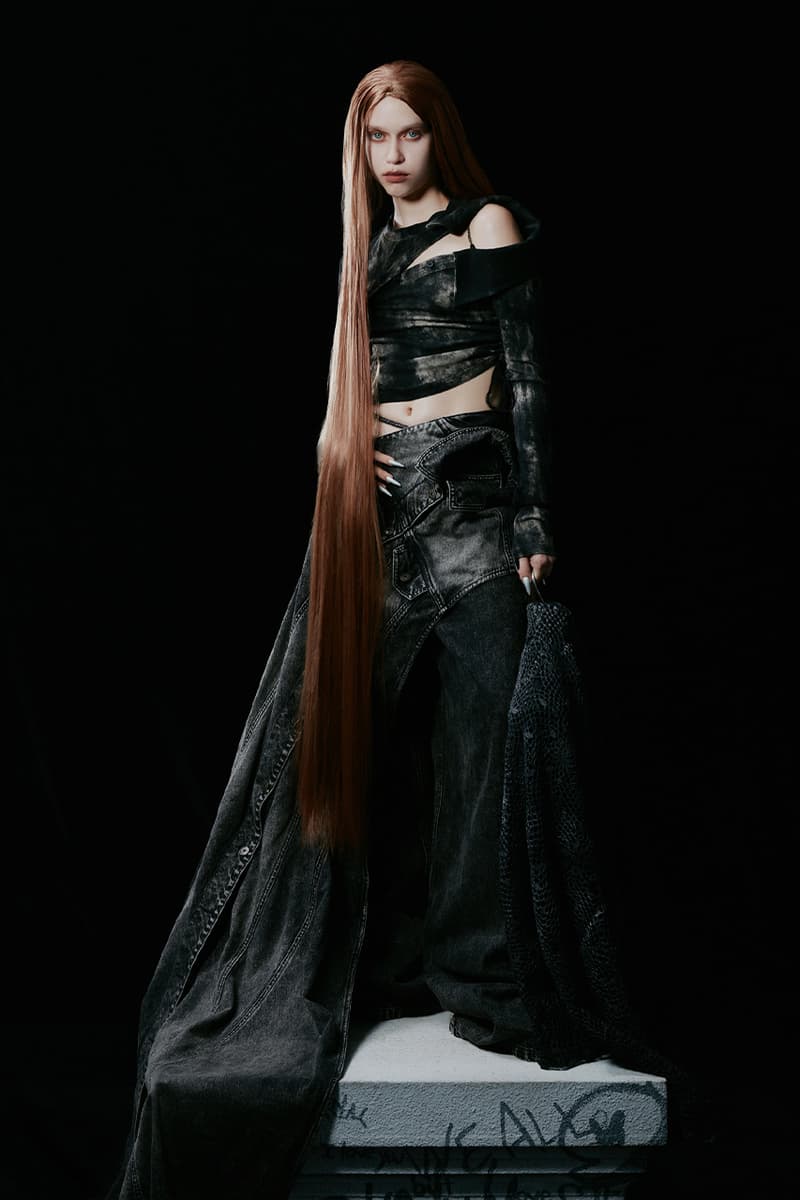 12 of 31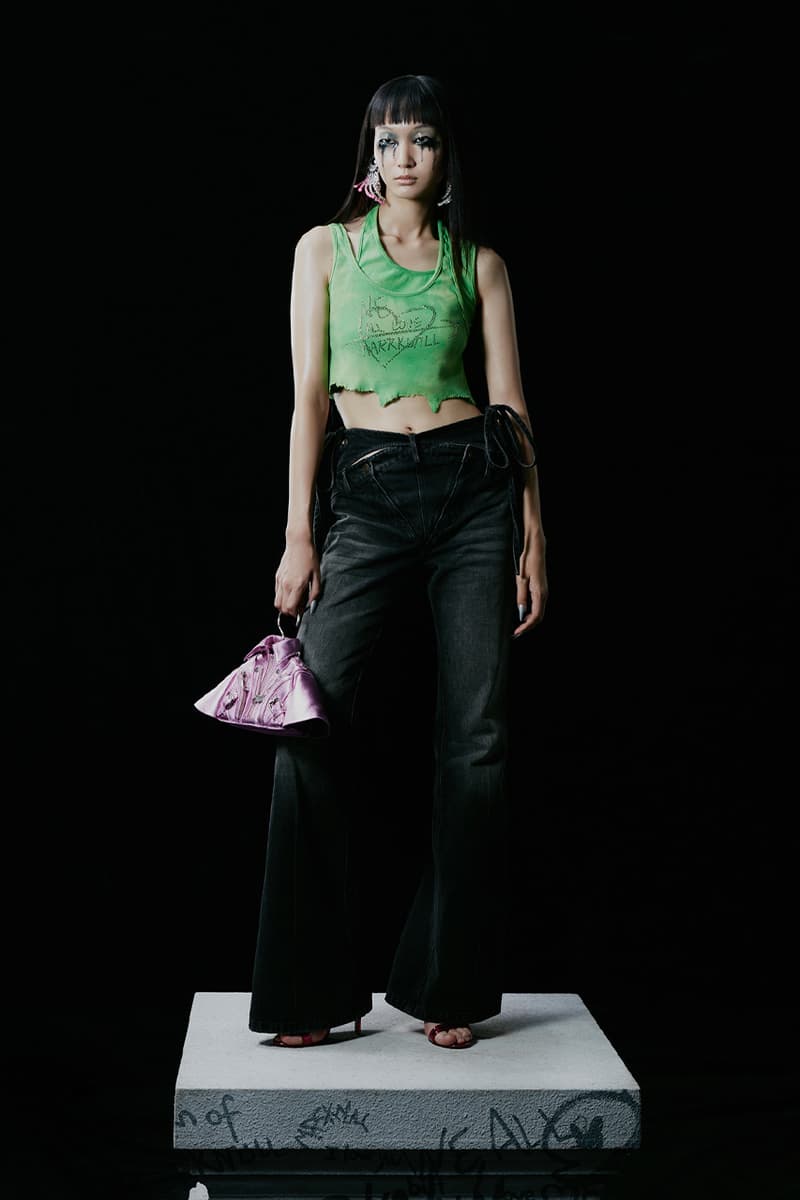 13 of 31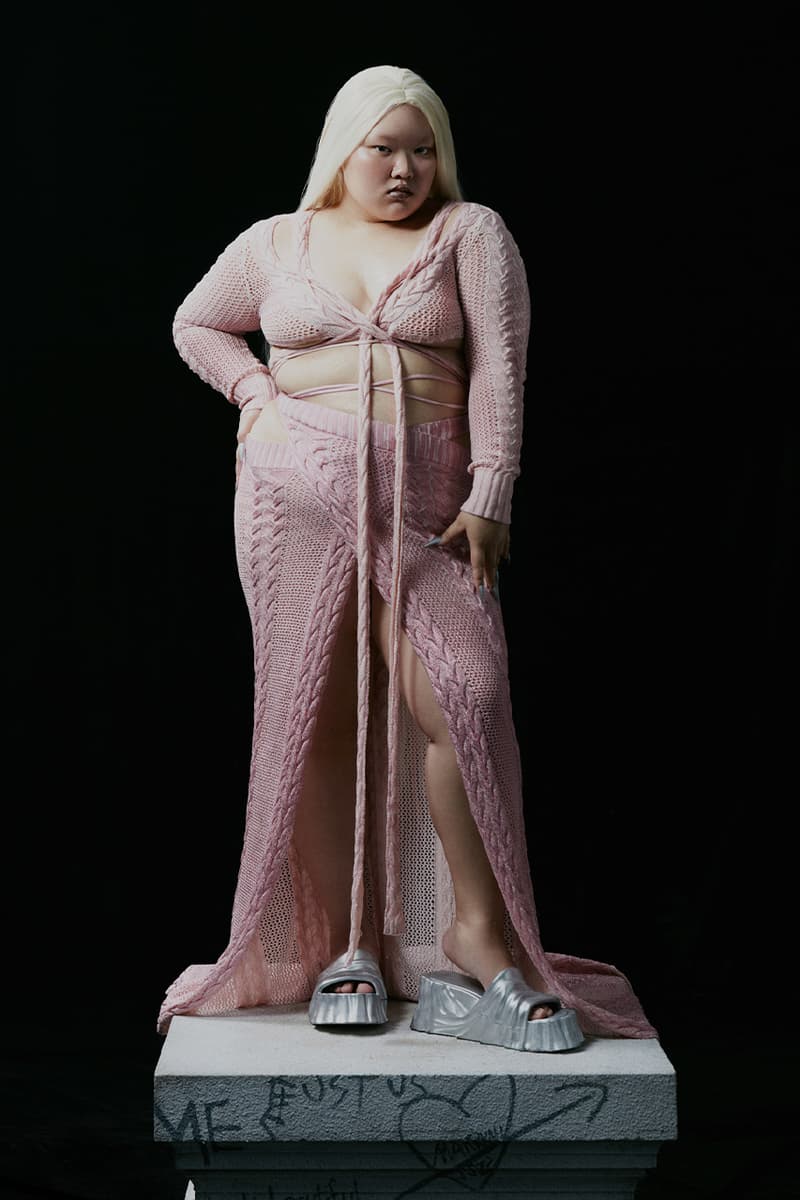 14 of 31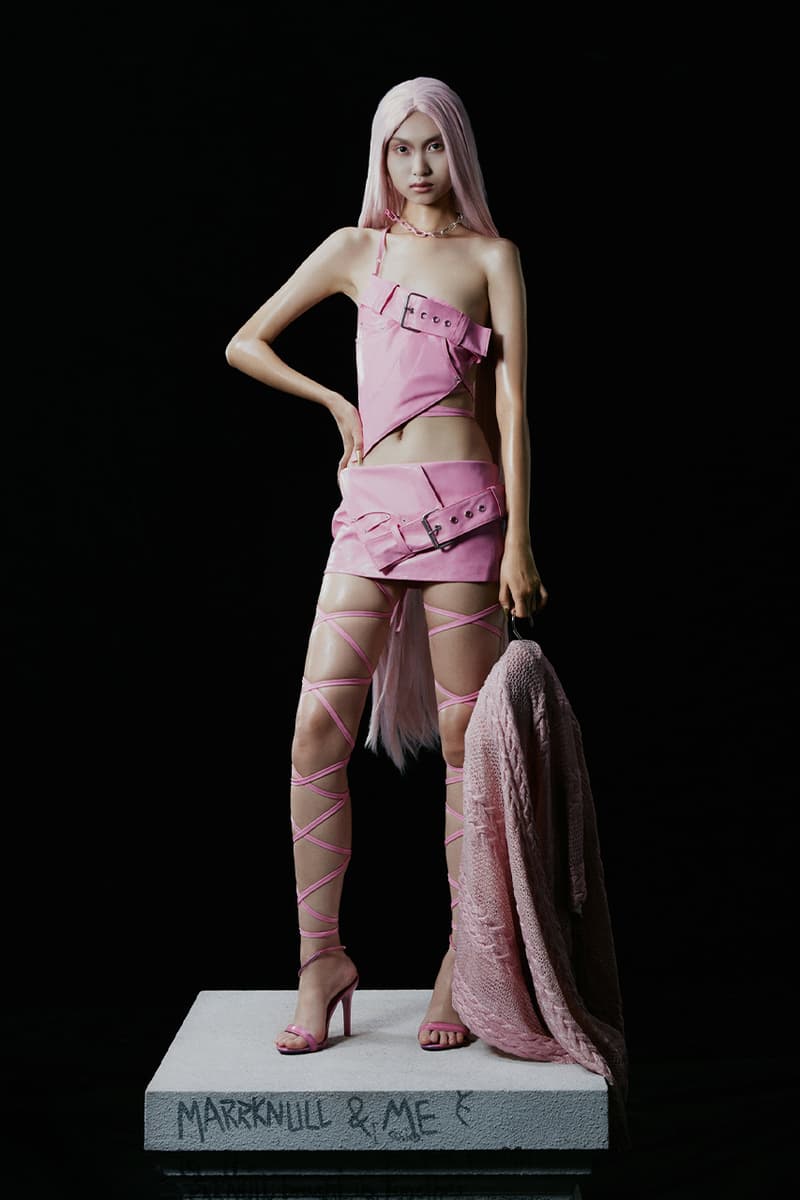 15 of 31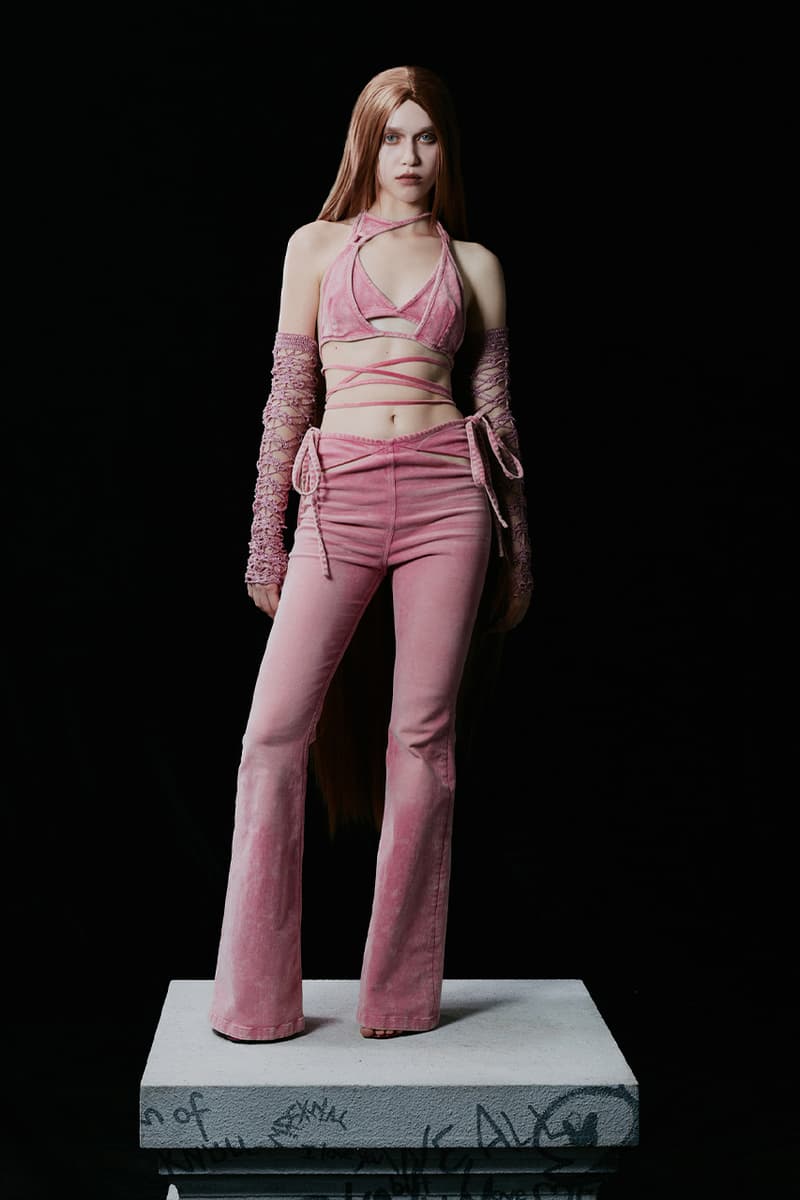 16 of 31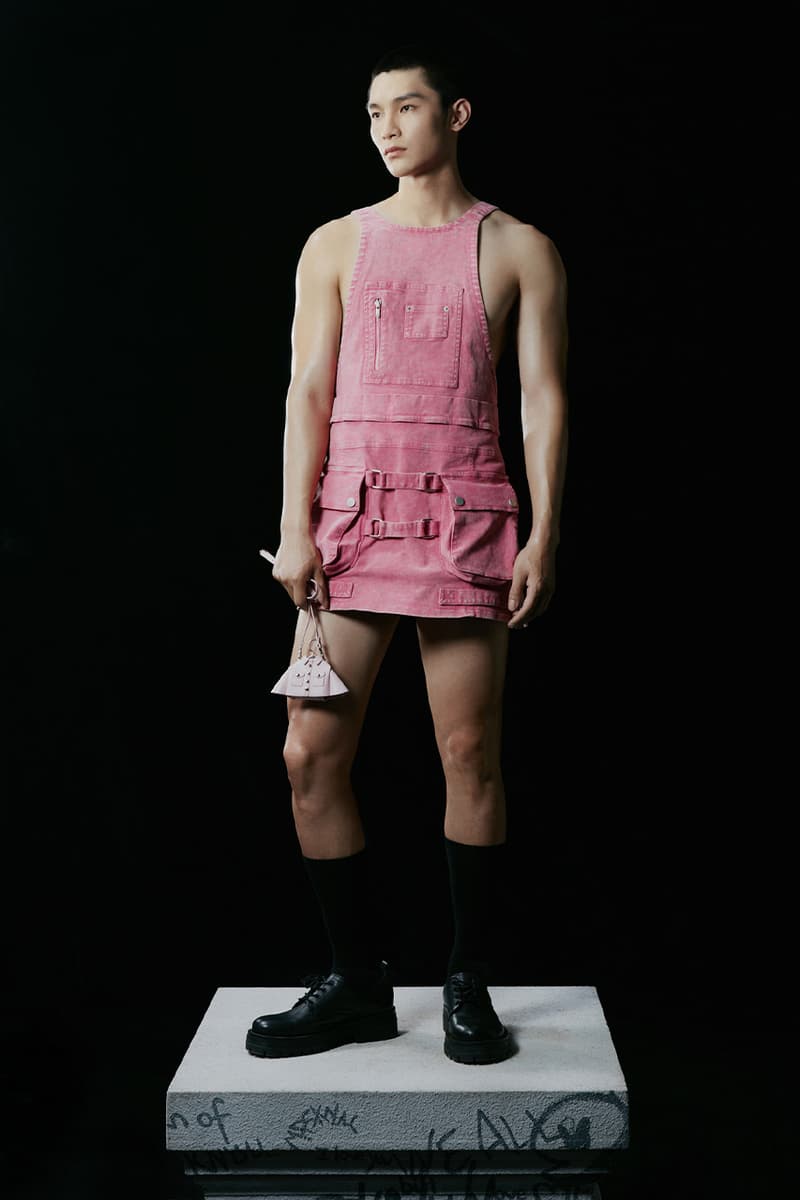 17 of 31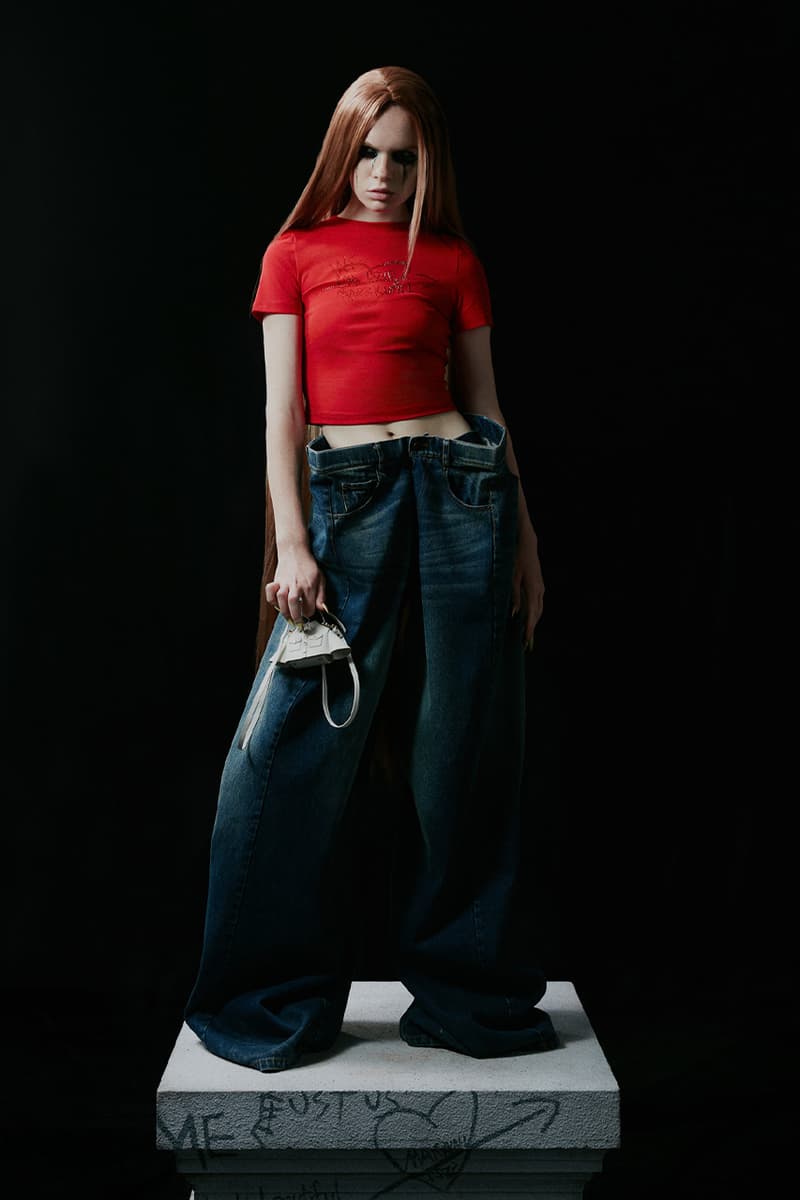 18 of 31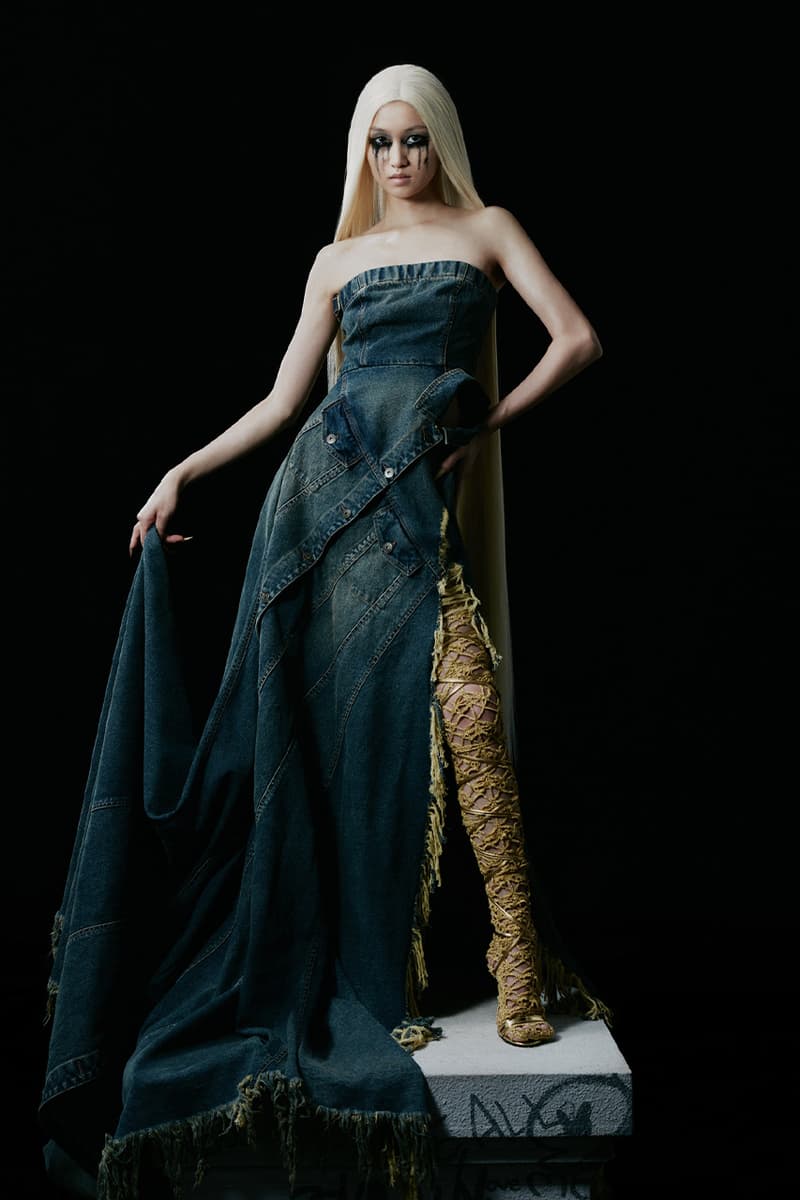 19 of 31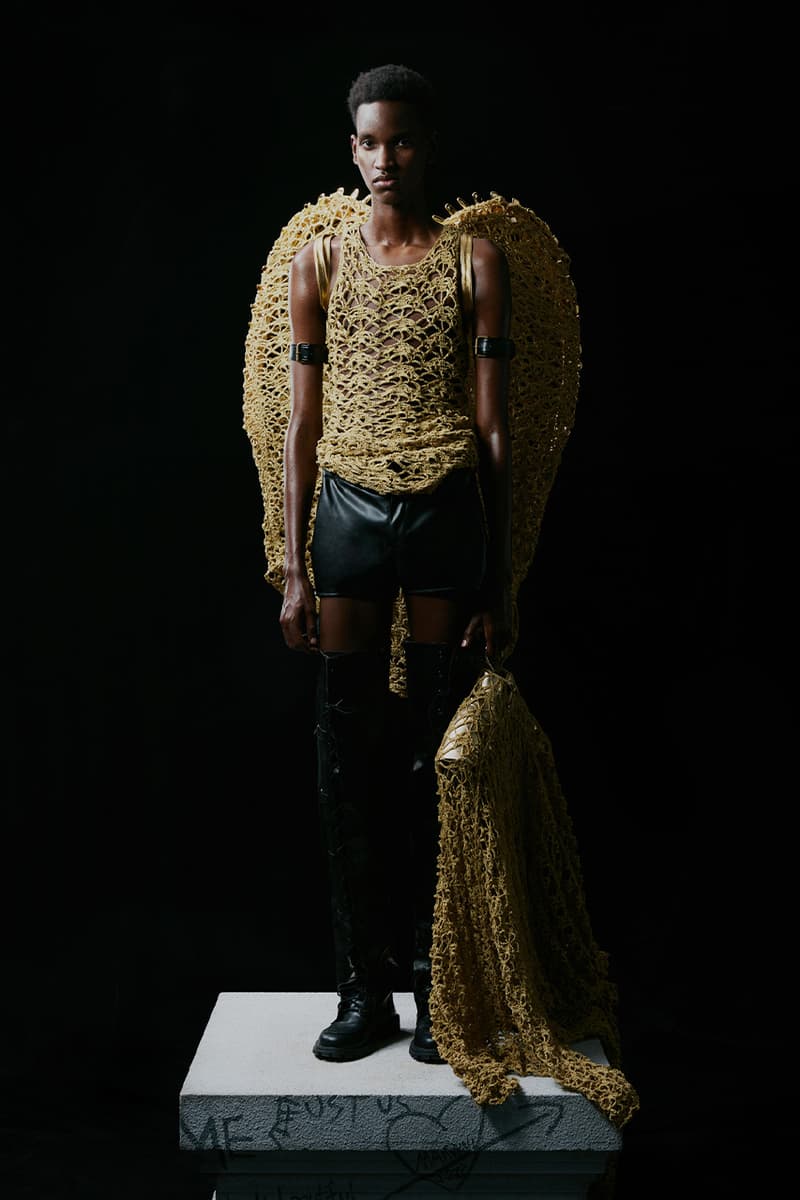 20 of 31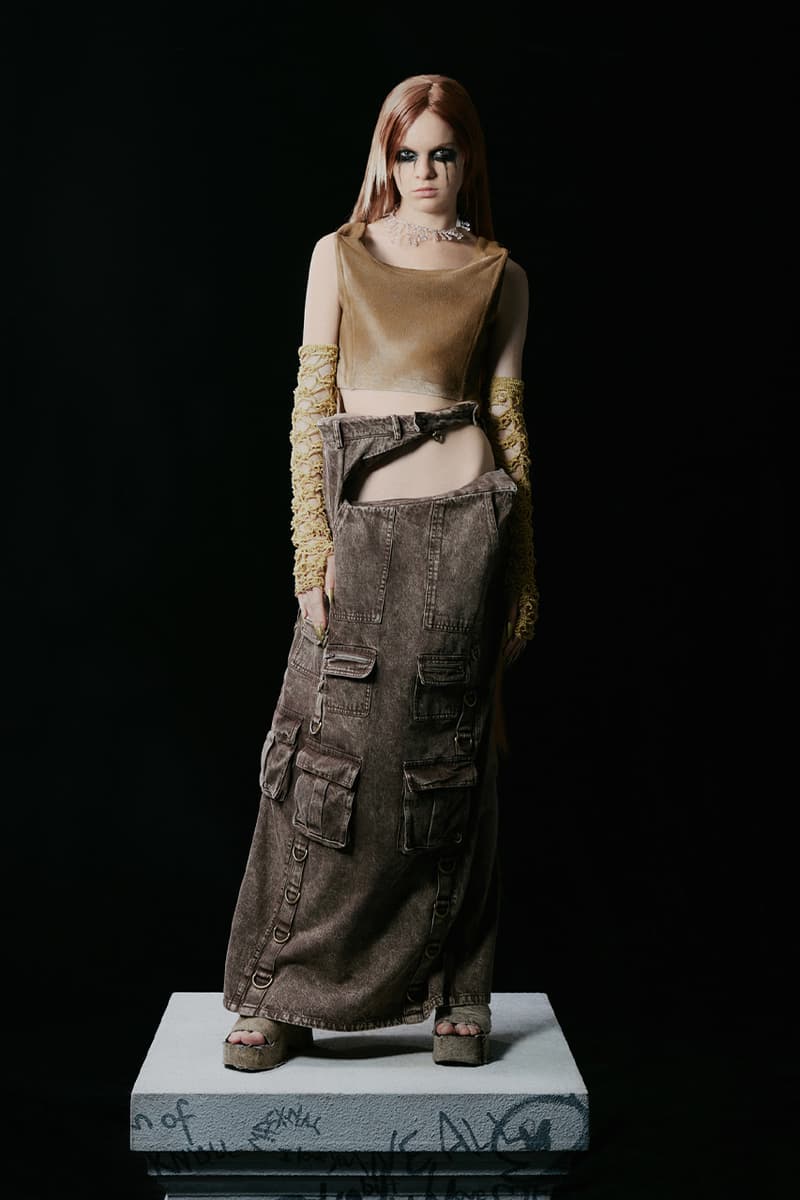 21 of 31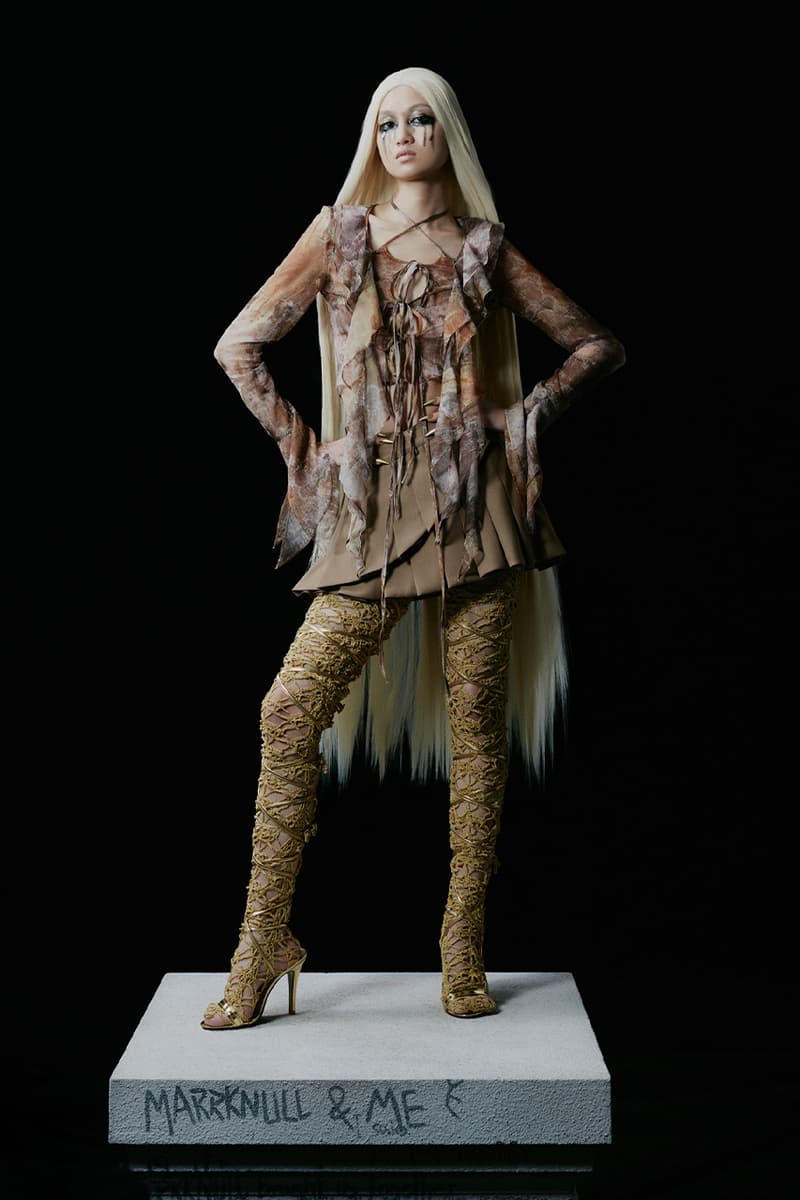 22 of 31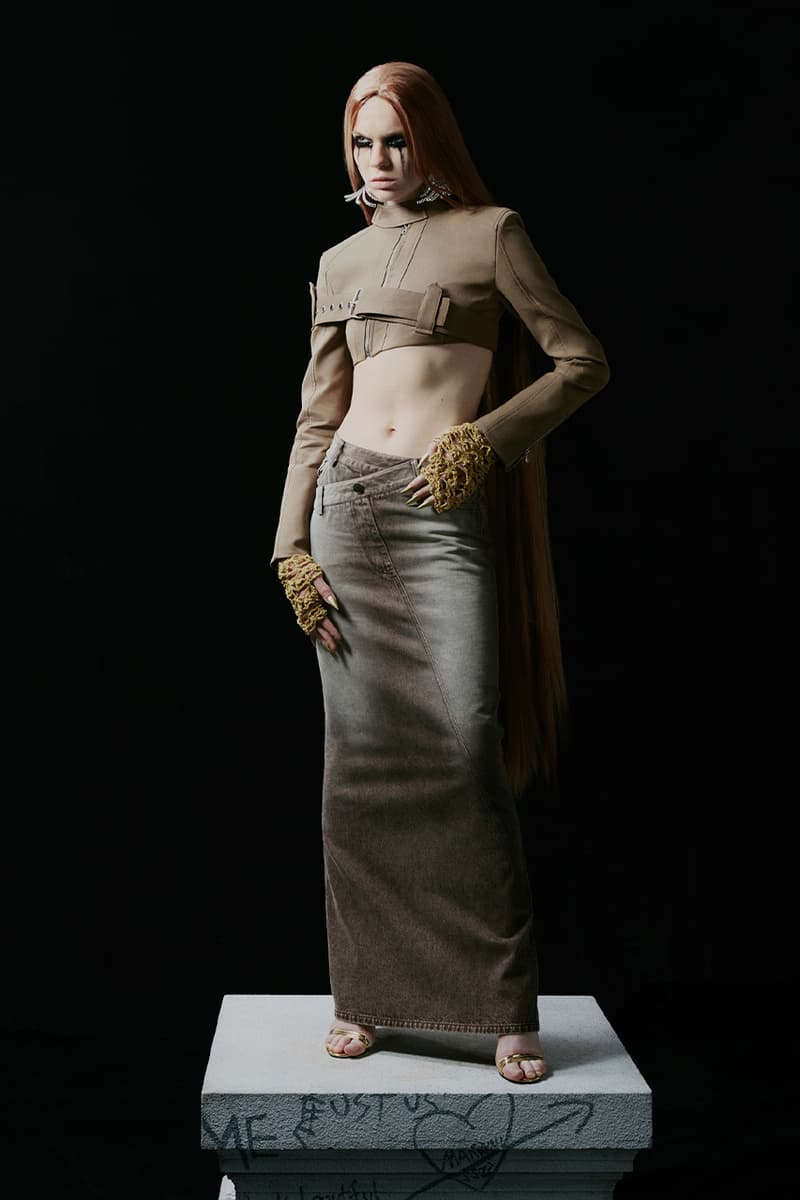 23 of 31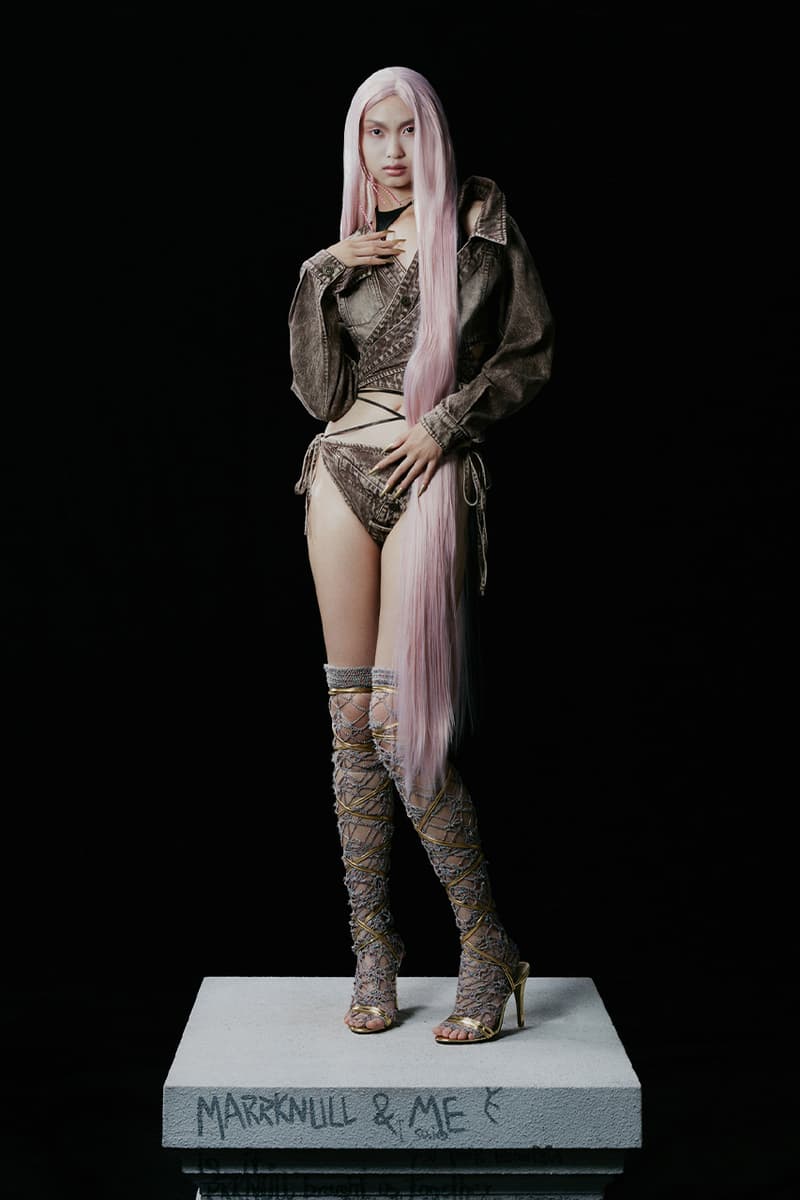 24 of 31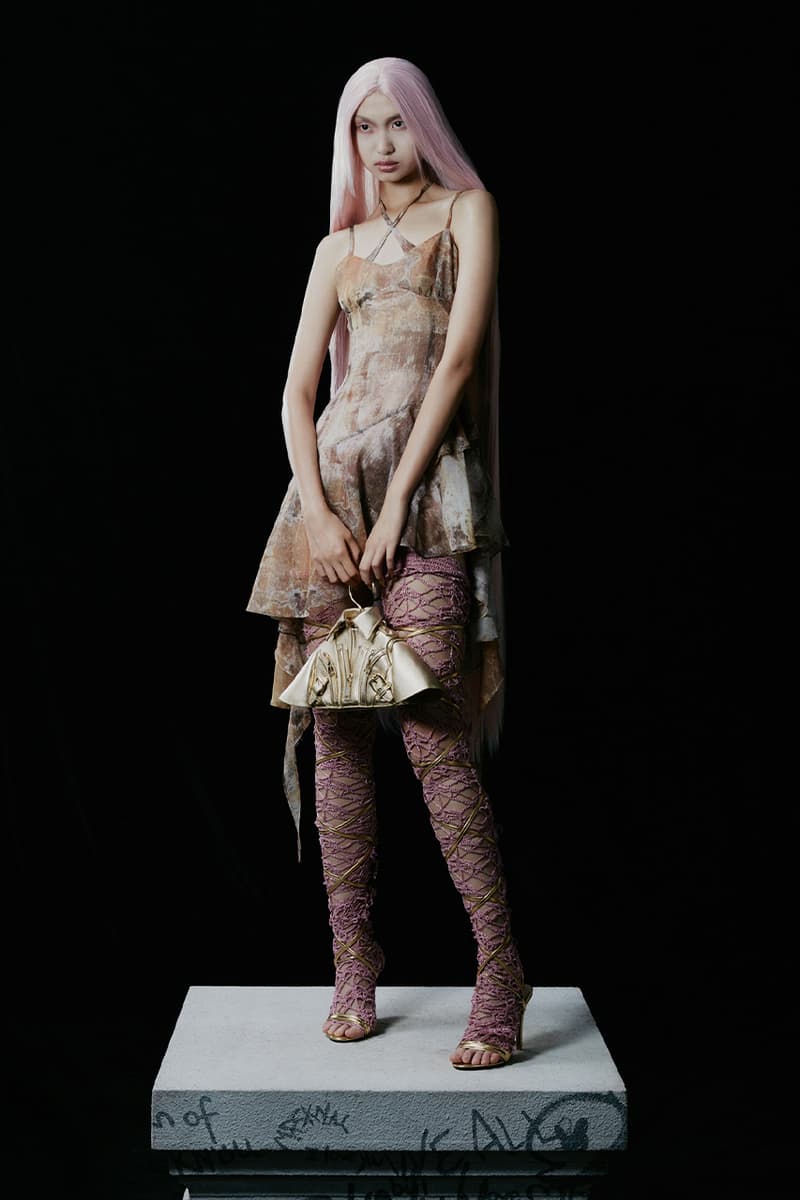 25 of 31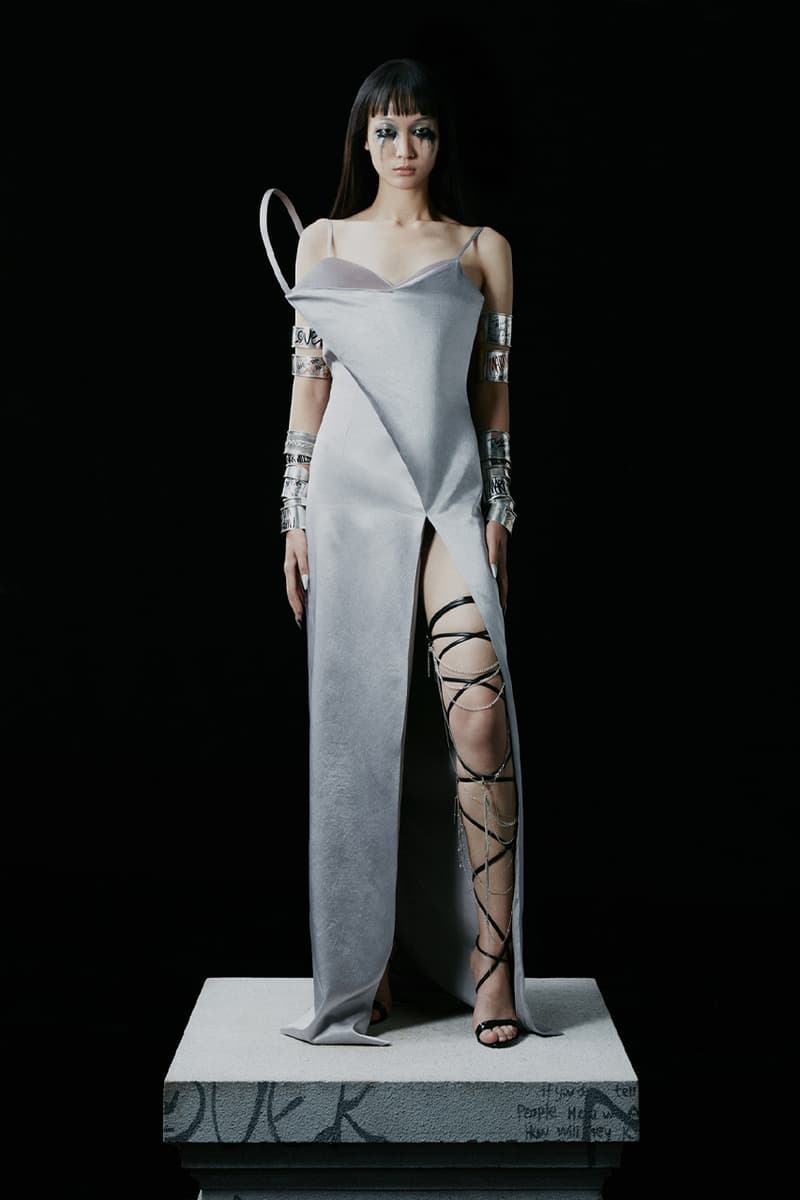 26 of 31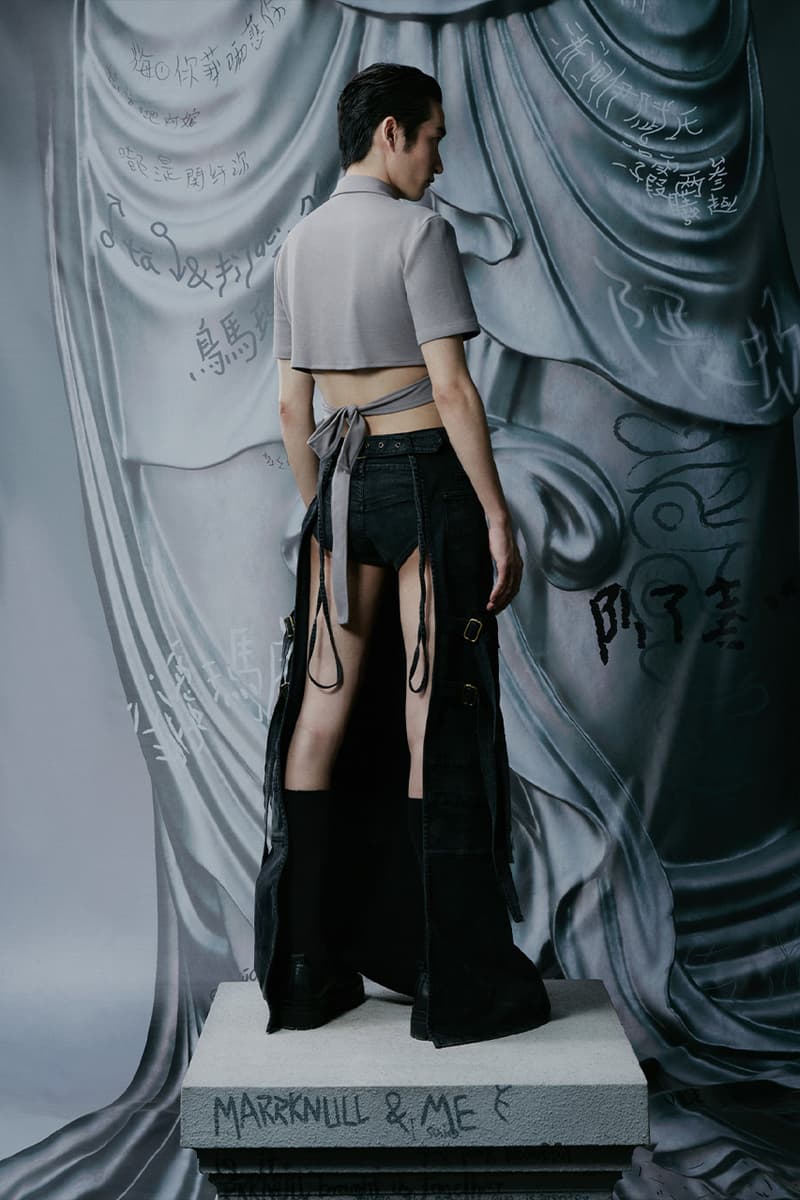 27 of 31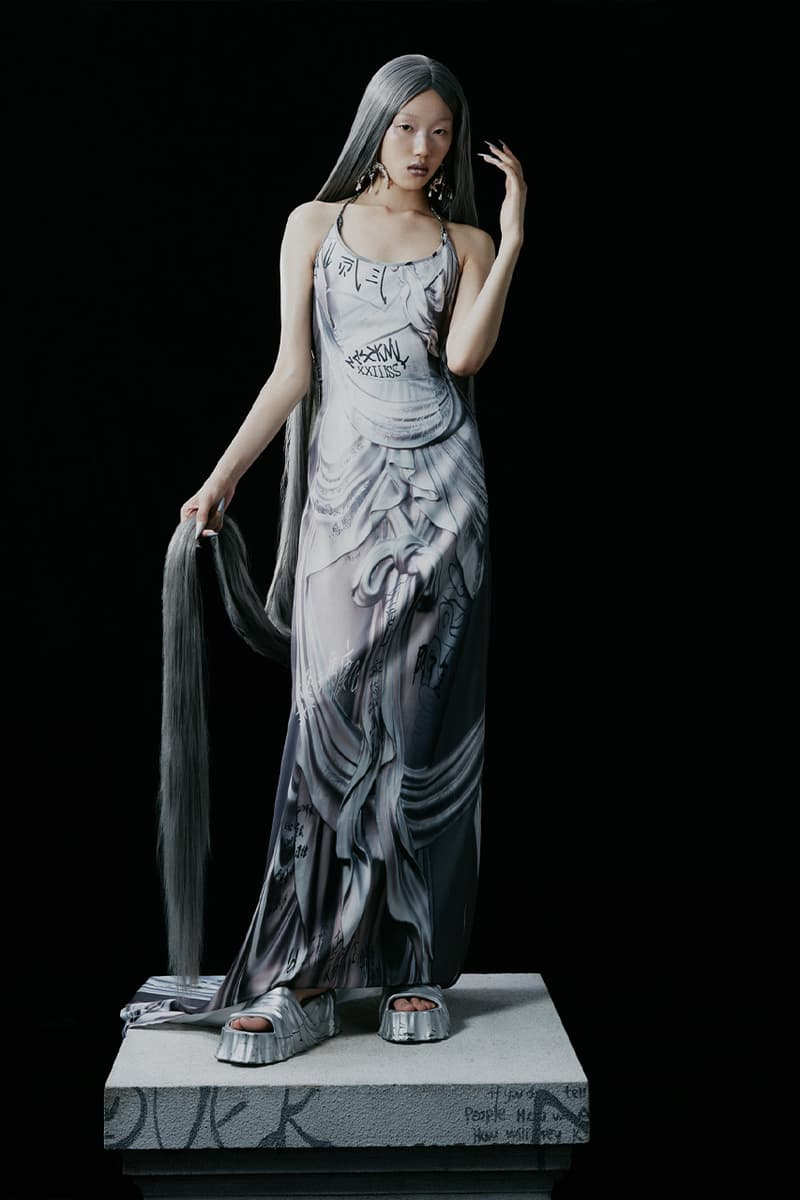 28 of 31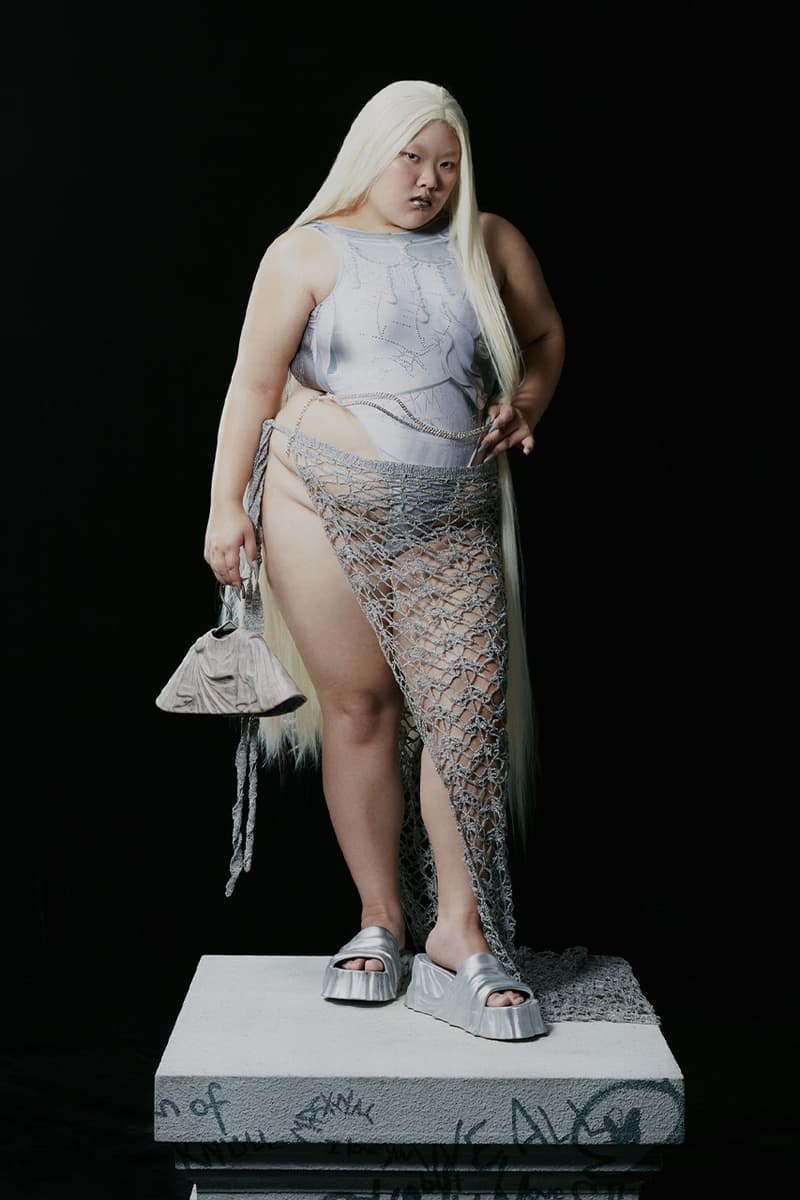 29 of 31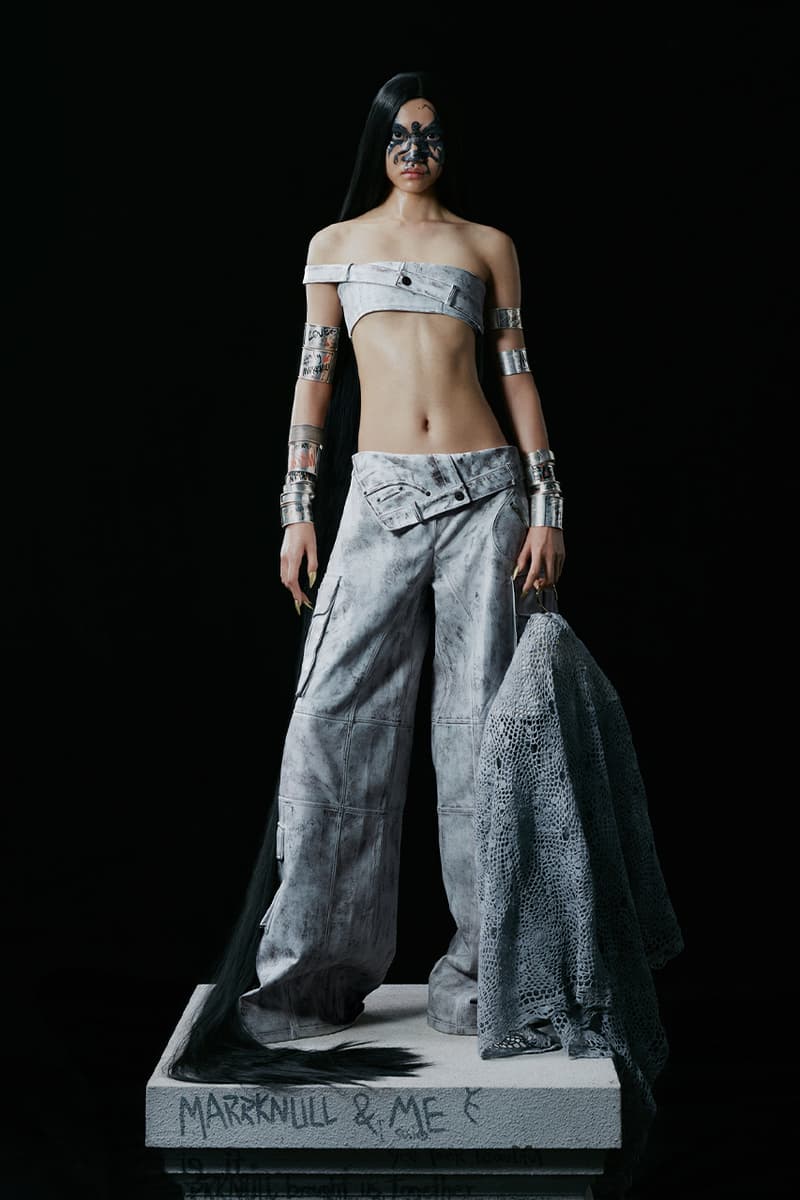 30 of 31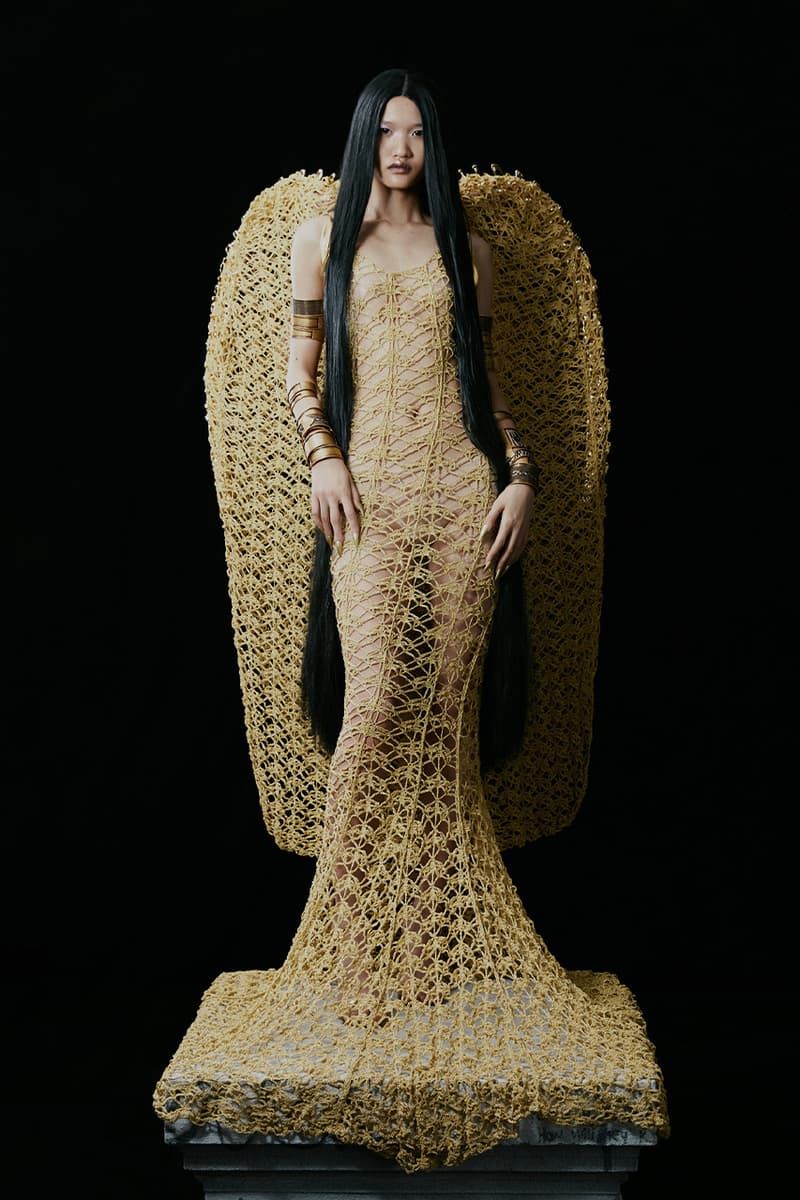 31 of 31
Marrknull SS23 Is Pure Fallen Angel Energy
Styling by London-based artist Airtomyearth.
MARRKNULL presented its Spring/Summer 2023 collection as part of the official London Fashion Week schedule. Dubbed "Statue," the presentation explores the relationship between gods and humans through symbolism and mythology.
The set design combined graffiti emblems with concrete pedestals, juxtaposing classicality and rebellion. Under the hazy light of the room, 12 models posed as statues, mirroring the image of a post-modern woman. The riotous styling, courtesy of London-based stylist Jamie-Maree Shipton, kept the label's signature deconstructive design concept, providing 3D compositions and structural shapes for the style of a new generation of youth.
The MARRKNULL muses are seen rotating in a three-dimensional outline, revealing crochet skirts, unraveled dresses, deconstructed denim and aged leather, simulating a statue erosion. Swarovski crystals embellished across the unfussy line-up add a visual conflict between the dilapidation and brilliance of the garments.
The acclaimed MARRKNULL classic hanger bag is upgraded through a sculptural wrinkle effect and manual embossing technology. The handle sees a distressed material treatment, displaying a retro and thick texture. Elsewhere, the collection shoes, in collaboration with GRAPE, are made part of the status to feed the overall artistic expression, breaking the boundaries between static and dynamic.
The brand's founders, Tim Shi and Mark Wang continue to integrate the past and present Chinese cultural context into contemporary life, conveying a striking anti-fashion attitude. The exploration of clothing structures and product design mixed with county cultural aesthetics deepen this season's aesthetic — emphasizing the dialogue and collision between Eastern and Western cultures.
MARRKNULL breaks the solidified perspective of life by removing the inherent functionality of clothing, combining a historical outlook and contemporary thinking. "The modeling style of Angel representing the Western gods and the modeling style of Guanyin representing the Eastern religions appear at the same time, making the theme more universal," read the show notes.
"In this era where the statues have been ruined and theology has been disenchanted, who is the savior of the world? Each individual has to find the answer for himself," the notes continue.
Peep the collection at the gallery above. While you're here, check out Hypebae's Fashion Week SS23 trend spotlight.
---
Share this article