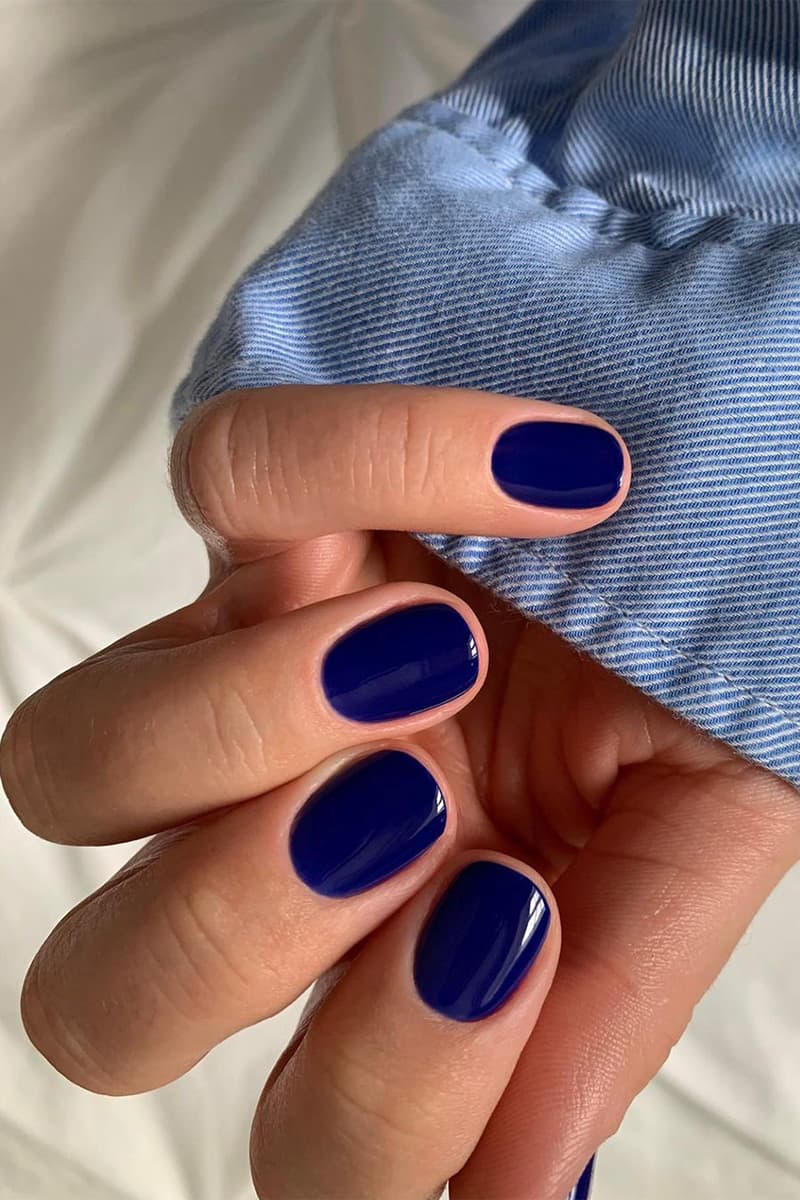 'Fall' Into These Moody Manicure Ideas for October Inspiration
For the uncomplicated ones.
If I'm being honest, Halloween isn't for me. As a beauty editor, I'm always excited for autumn's glam arrival, but I would be okay with skipping past the holiday. I'm not a hater; the themed makeup and nail inspiration that comes out of Oct 31 has a vibe — however, I'm not sure if I would want a ghost on my nails for the entire month.
For those following me up to this point, our manicure deities have answered our prayers. This October, dark blue nails, emerald green blood red and black nail polish are taking over as the go-to of the season. Those shades add mystery and charm to one's outfit of the day and appeal to the masses with aided awareness of wearability. While many may wonder if they will look too goth or witchy, we've moved on from that finish of the polish. Black polish evokes celestial feels and adds a sultry and sexy take on the color.
Ready to move beyond Halloween-inspired nails? We've got you covered. Ahead are a few ideas to kick you into the seasonal mode and chic features that live beyond the day of horror. Keep reading on for more.
Emerald green
View this post on Instagram
Moody dark blue
View this post on Instagram
Midnight french tips
View this post on Instagram
Velvet Red
View this post on Instagram
---
Share this article