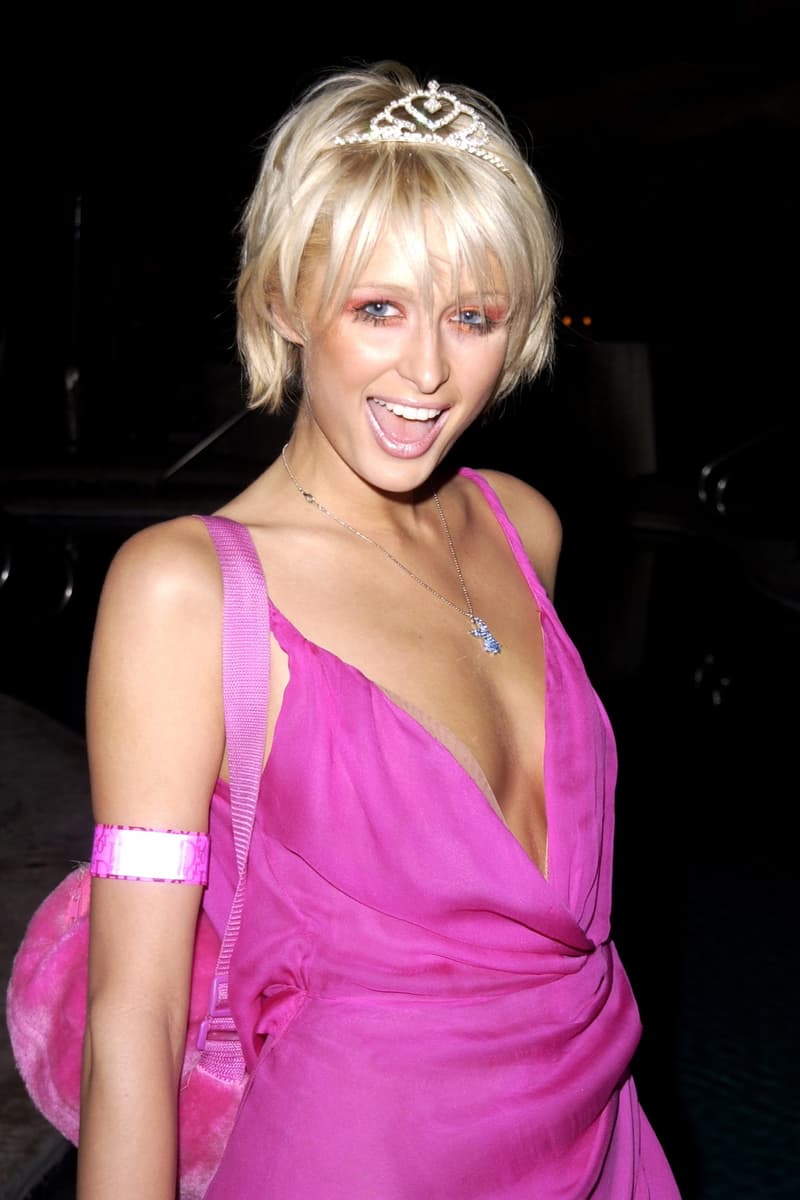 Paris Hilton Elaborates on How the "Bimbo" Persona She Created Saved Her
As a result of dealing with mental and emotional abuse.
Entertainment
Paris Hilton Elaborates on How the "Bimbo" Persona She Created Saved Her
As a result of dealing with mental and emotional abuse.
Paris Hilton recently reflected on her past, specifically on the "bimbo" archetype, which she fed off of as a way to escape the trauma and abuse she experienced at boarding school.
The entrepreneur-slash-heiress took to Meghan Markle's podcast, Archetypes, to discuss the persona she created all those years ago.
"When I was 16, my parents sent me away to these places called emotional growth boarding schools," Hilton began. Her parents were led to believe it was a beneficial institution that would help her overcome her rebellious behavior. However, that was far from the case. Hilton first opened up about the traumatic experience in her This Is Paris documentary, which released in 2020.
She continued, "Some of the places I went to have been shut down because of the horrible things that have been happening. Deaths and all types of abuse are happening at these schools."
"Sorry, I get a little emotional when I think about it," she said. "It was all about breaking you down. [They would say] 'you're worthless, no one loves you, you're going to be nothing in life.' They would just do that to us all day long. It was very painful."
As a result, Hilton would fantasize about her life after leaving the institution, which is how and why she created the "bimbo" character. "The only thing that kept me going in there was thinking about who I wanted to be and who I wanted to become when I got out of there," she said. "In there, I started, kind of, building this sort of fantasy life, and Barbie doll character, I guess, just to not think about the pain."
Soon after, she went on to star on The Simple Life with Nicole Richie, which is where this persona became her brand. "During that time it was encouraged, almost," she said. "It was like cute to be dumb and bubbly and that kind of like 'blonde' thing. I look at it now and I think it's so much cooler to be smart and intelligent, but back then it was like they wanted girls to be like that in some way."
She was in too deep that she sometimes felt "stuck and lost in the character." Now, she looks back with a different mentality, and hopes that her future daughter doesn't take that same route.
She explained, "It wasn't a good feeling for people to think of me in a way that I wasn't. I'm thinking of having my daughter one day and what I want her to be like and I don't want her to think it's cool to be a dumb blonde, or dumb herself down for society, or anything like that. I want her to feel free to be whoever she wants to be and to feel strong and brave and not let the world take that away from her."
Listen to the full podcast episode below.
---
Share this article