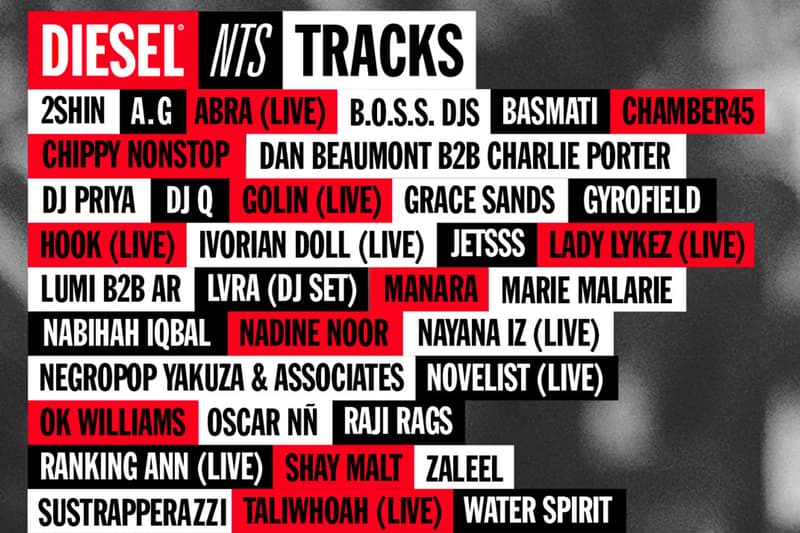 Diesel and NTS Will Host a 17-Hour Rave in London
On bonfire night no less.
Diesel and NTS are joining forces to host the ultimate bonfire night celebration in London. The duo are set to host a 17-hour rave in East London, as part of their ongoing 'TRACKS' music partnership, which launched in July.
The partnership seeks to provide a global exploration of music and club culture, alongside spotlighting emerging talent and underground artists. In a bid to continue the accessibility, the event will be completely free to the public, with attendees able to secure free tickets through DICE. Special access will also be guaranteed to members of the House of Diesel program.
Music on the night will be curated by a series of club and nightlife collectives, as a way to showcase the breadth and diversity of club culture around the world. Collectives include No ID, Ahadadream's event series spotlighting British South Asian DJs and musicians, alongside the "organically grown girl gang" Pxssy Palace and queer underground promoters Adonis.
DJs on the night include the likes of Chippy Nonstop, DJ Priya and Manara, alongside live performances from Ivorian Doll and Novelist.
For more information, head to the DICE app.
---
Share this article