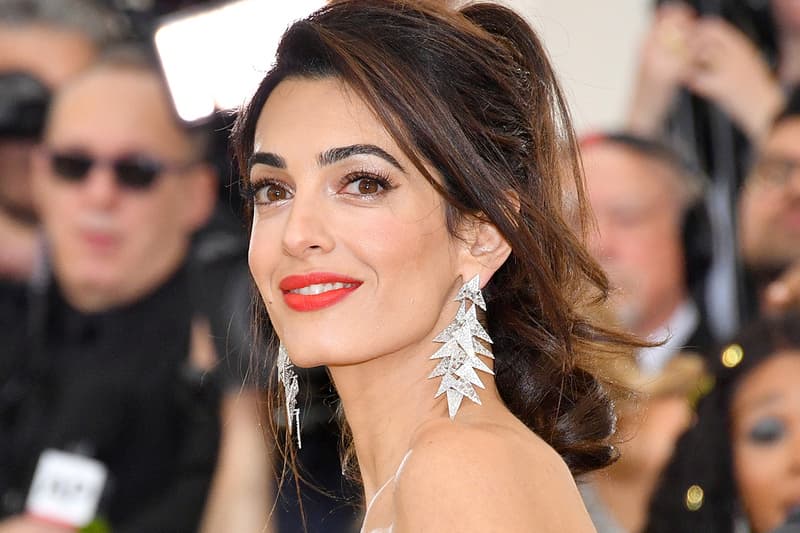 Beauty
Amal Clooney Switches Out Her Signature "Espresso Brown" Hair Color for a "Hot Chocolate" Winter Update
Who said lighter colors were seasonal?
Amal Clooney Switches Out Her Signature "Espresso Brown" Hair Color for a "Hot Chocolate" Winter Update
Who said lighter colors were seasonal?
Being a busy social person, I struggle to manage my twice-a-week haircuts (a male beauty editor has to stay on point.) So imagine how hard it must be for human rights activist and social change influencer Amal Clooney to keep up with her hair? Well, we were put to shame when the A-Lister emerged from the ashes or shall we say "grinds" of her espresso-brown tresses.
Clooney's expensive brown tresses were almost guaranteed in a world of celebrities who are constantly updating their manes. It was quite a shock when hairstylist Dimitris Giannetos took to Instagram to reveal his new hair shade masterpiece. In the snaps, we see that her hair has gone warmer from the darker tone we're used to seeing. It's a warm brown-red, almost reminiscent of your favorite winter drink, hot chocolate. Giannetos made a daring move for this time of year as historically, people updating their hair colorings typically opt for darker, moodier shades — but we'll take this standout moment as it fits Clooney perfectly.
With this switch up, we can only assume that the hair trends will revert backward for the spring and summer of 2023, and we'll see darker-toned updates. In the meantime, we'll marvel over this sugar-fix look and contemplate the next hair coloring moves.
View this post on Instagram
---
Share this article