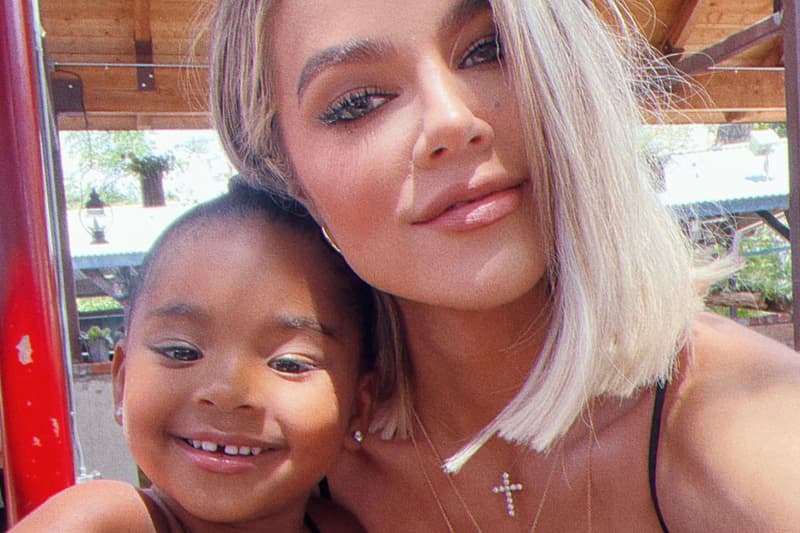 Entertainment
Khloé Kardashian Shares a Glimpse of Her Son in 'The Kardashians' Premiere
Did you catch it?
Khloé Kardashian Shares a Glimpse of Her Son in 'The Kardashians' Premiere
Did you catch it?
Khloé Kardashian has teased fans yet again with a tiny glimpse of her four-month-old baby son, this time in a split-second preview of the new episode of The Kardashians.
At the end of the Hulu show's last episode, fans saw a clip of what's to come in the season finale, set to air this week. Viewers saw Khloé picking up her baby son and holding him in her arms, with a voiceover from Kris Jenner which said "Life is good. A new baby in the family is magic, he's such a blessing."
Adding to the mystery, Kim Kardashian was then heard asking "What are we going to name him? That's what I need to know," as the credits rolled and left fans of the show on another cliffhanger. Khloé's been pretty cryptic about her new arrival, rarely showing him on her social media and still not revealing his name, whether it's been chosen or not.
That said, the mother of two did recently soft launch her new baby on Instagram, with an adorable Halloween costume that showcased her son and daughter dressed up as "Owlette and Tigger." Shortly after, Khloé shared a sweet photo of True walking her baby brother in a stroller.
Similarly, Kylie Jenner has yet to reveal the name of her baby boy or share any full pictures of him on social media, however, we do expect to see plenty more of the new Kardashian-Jenner generation in series to come.
In other news, Kanye West is selling Balenciaga hoodies for $20 USD.
---
Share this article