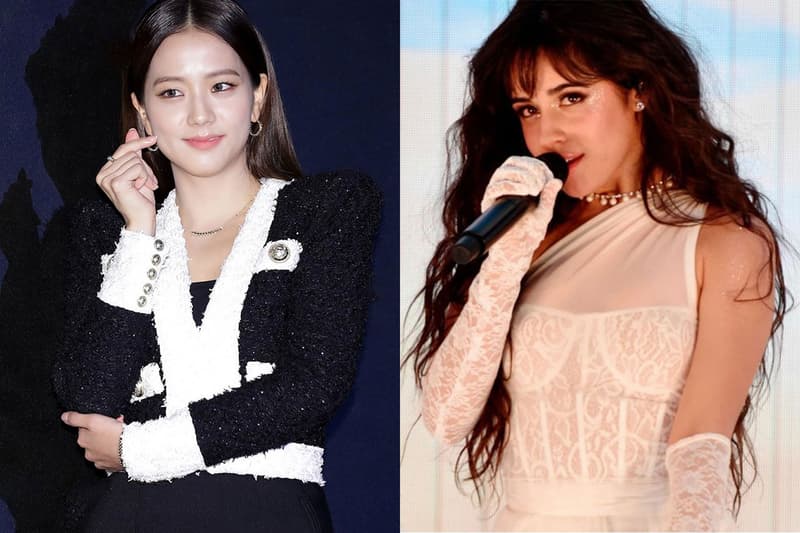 Music
Jisoo and Camila Cabello Unexpectedly Team Up on Stage at BLACKPINK Concert
Delivering a performance of Cabello's track "Liar."
Jisoo and Camila Cabello Unexpectedly Team Up on Stage at BLACKPINK Concert
Delivering a performance of Cabello's track "Liar."
BLACKPINK has concluded their long-awaited North American tour, finishing off in Los Angeles on Sunday, November 20. While the BORN PINK concert featured never-before-seen performances such as Jennie's unreleased solo track, Jisoo surprised fans with an unexpected collaboration with Camila Cabello.
The K-pop star took the stage with to perform "Liar" with the Cuban-American singer, who wore a custom-made BORN PINK outfit to the show. Jisoo made an appearance onstage wearing a bold red dress as they sang together, "Oh no, there you go, making me a liar/Got me begging you for more/Oh no, there you go, you're making me a liar, I kinda like it though/Oh no, there I go, startin' up a fire."
As of writing, it's unclear whether Jisoo and Cabello will be officially teaming up on a collaborative track. In the past, BLACKPINK has joined forces with global names such as Lady Gaga on "Sour Candy," Selena Gomez on "Ice Cream" and Cardi B on "Bet You Wanna." Meanwhile, Cabello's latest performance with Jisoo marks her first-ever collaboration with a K-pop act.
You can head to Twitter to see snippets from the show.
---
Share this article