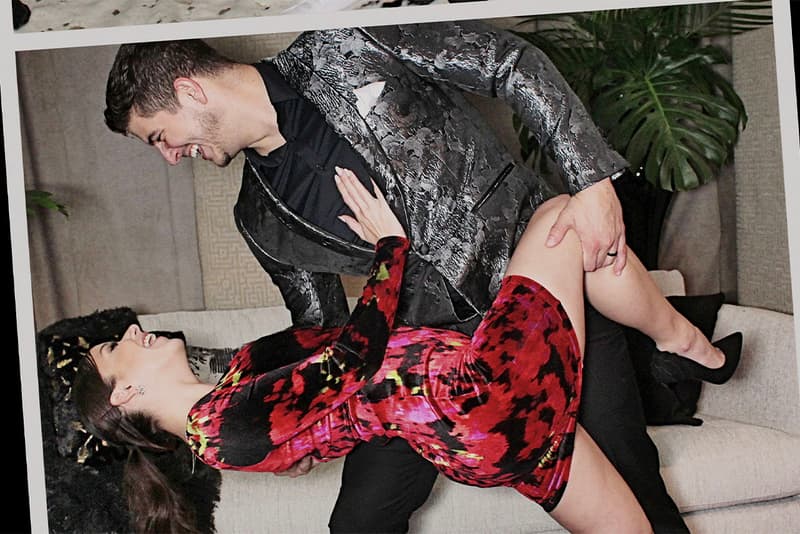 Sex & Dating
You Predicted a Breakup, but Apparently, 'Love Is Blind' for This Season 1 Couple
Literally making us eat our words, but go off.
You Predicted a Breakup, but Apparently, 'Love Is Blind' for This Season 1 Couple
Literally making us eat our words, but go off.
Love Is Blind Season 1 caught the world by storm after introducing fans to a brand new dating experiment. Fans predicted couple Amber Pike and Matt Barnett would not last — but they just proved everyone wrong.
Amber and Matt gained the public's disapproval after witnessing incompatible familial interactions, financial views and if that wasn't enough — learning that they're an Aries and Scorpio couple. Matt was vocal about his reluctance to marry Amber, but through it all, Amber remained hopeful and the two married.
Well, yesterday, the couple put all the haters to shame and celebrated their fourth wedding anniversary.
View this post on Instagram
According to a study conducted by Heart Bingo determining the longest reality TV relationships, Love Is Blind resulted in a total of 16 relationships — but only four resulted in marriage. The show's marriages have a 25% success rate, considering the many recent divorces. So, essentially, Amber and Matt not only proved haters wrong but ultimately beat every odd against them.
The two seem to be in perfect sync traveling the world and creating their own "corny" comedy sketches, which honestly, is proof within itself that these two truly love each other. After all, what's love if you can't be your most cringe self with your lover(s)?
Watch the reel below and decide.
View this post on Instagram
---
Share this article