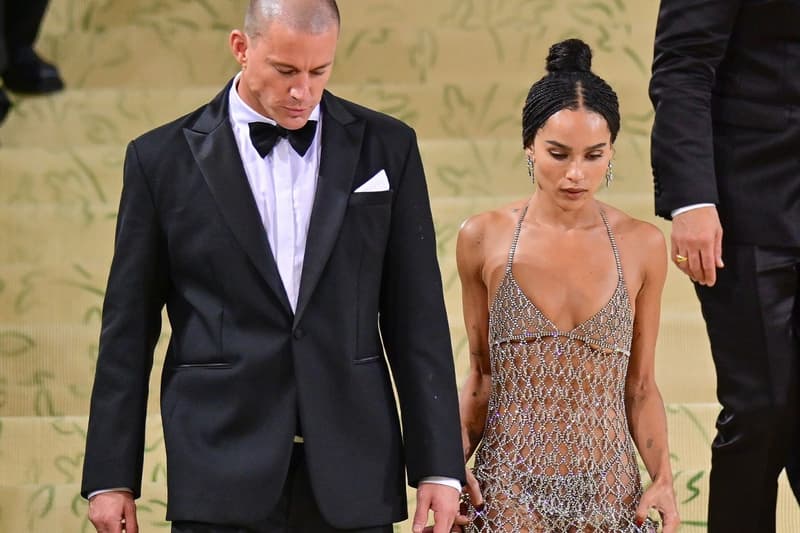 Entertainment
Zoë Kravitz Shares What Makes Her Relationship With Boyfriend Channing Tatum So Special
Including what they have in common.
Zoë Kravitz Shares What Makes Her Relationship With Boyfriend Channing Tatum So Special
Including what they have in common.
Zoë Kravitz tends to keep her relationship with Channing Tatum private for the most part, but from time to time, she opens up about her beau, whom she's been romantically linked to since last summer after being photographed in New York City together. Now, she's getting candid about what makes their bond unique.
"He's just a wonderful human. He makes me laugh and we both really love art and talking about art and the exploration of why we do what we do," she told GQ. "We love to watch a film and break it down and talk about it and challenge each other." She also revealed that the first film they watched together was True Romance.
Additionally, Kravitz gushed about the Magic Mike star. "Whether it was making me tea or pouring me a drink or going to whip someone into shape or whatever, he really was my protector and it was really wonderful and sweet," she explained. "I think if you can do something like that together, it's a good test. And we came out even stronger."
The couple met thanks to the upcoming film Pussyland, which Kravitz directed and Tatum got cast in. Stay tuned as Pussyland is slated to release sometime in 2023.
---
Share this article