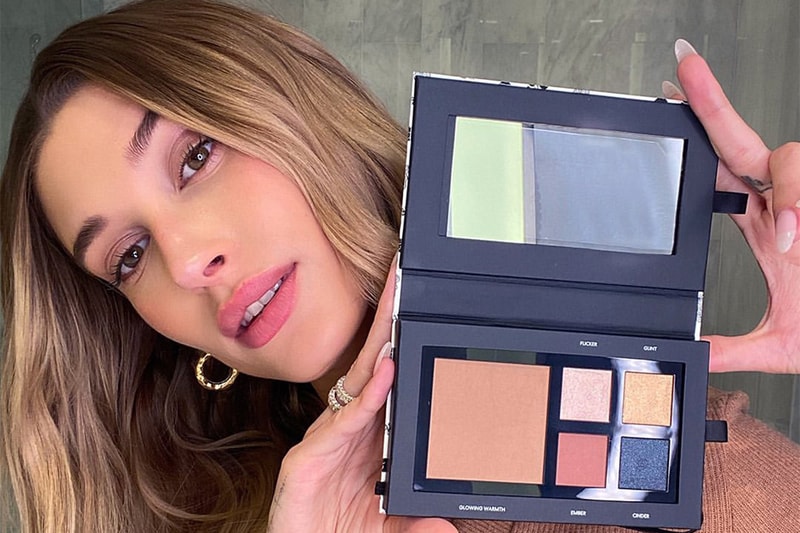 Beauty
The Key to Hailey Bieber's Fluttery Lashes Is This $26 USD Miracle Mascara
And it's a sure cult fav.
The Key to Hailey Bieber's Fluttery Lashes Is This $26 USD Miracle Mascara
And it's a sure cult fav.
Hailey Bieber was dubbed by Google as one of the most influential persons in beauty and we understand why. Bieber is always using a great budget find in her GRWM TikTok videos that quickly turn into a cult-favorite and her recent use of Milk Makeup's "Kush Mascara" proves our theory.
We're not surprised that the model is a fan of the brand as she's shown in previous tutorials she has a few products from the brand stored in her makeup caboodle. We have eagle eyes so the brief cameo of the brand's mascara couldn't escape our view. In the video, you see Bieber swiping on the mascara, focusing heavily on the outer corner of her eyes. That's a pro lash enhancer wearer move. The $26 USD volumizing formula is embedded with fibers that make the lashes appear fuller and thicker. With an applicator that has crisscross bristles made for grabbing each individual hair on the lashes, you'll have fluttery eyes in no time.
For those looking to try out a new lash spreader, Hailey Bieber highly recommends Milk Makeup's "Kush Mascara." Catch more of her tutorial ahead.
---
Share this article