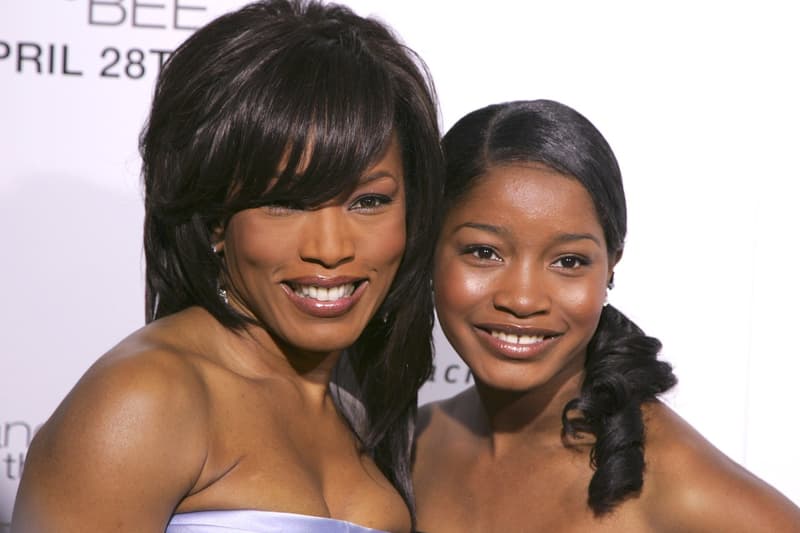 Entertainment
Keke Palmer Finally Shows Angela Bassett Her Hilarious Impression of Her
And she approves.
Keke Palmer Finally Shows Angela Bassett Her Hilarious Impression of Her
And she approves.
Keke Palmer is known for her hilarious online persona, and doing an impression of Angela Bassett is one of them. The two former co-stars recently reunited and recreated the impression together.
"I've seen you online imitating me," Bassett told Palmer for Vanity Fair. "You do a great job."
Palmer thanked her and then explained that at first, she would only do the impression for Queen Latifah before she began sharing it on social media.
"Okay, Keke — we're here together. You're finally here; I don't have to watch you online. I can actually see it right here before me," Bassett told her. Palmer responded, "I can't believe this. This is insane."
Palmer then got her into character and proceeded to impersonate Bassett from her performance in the 1992 TV miniseries The Jacksons: An American Dream. Eventually, Bassett joined the Nope star.
Watch the clip below.
Doing my impression of @ImAngelaBassett for Angela was too good!! Thank you for having me @VanityFair. I had so much fun ❤️❤️ pic.twitter.com/1FZU5d7Jlu

— Keke Palmer (@KekePalmer) December 2, 2022
---
Share this article