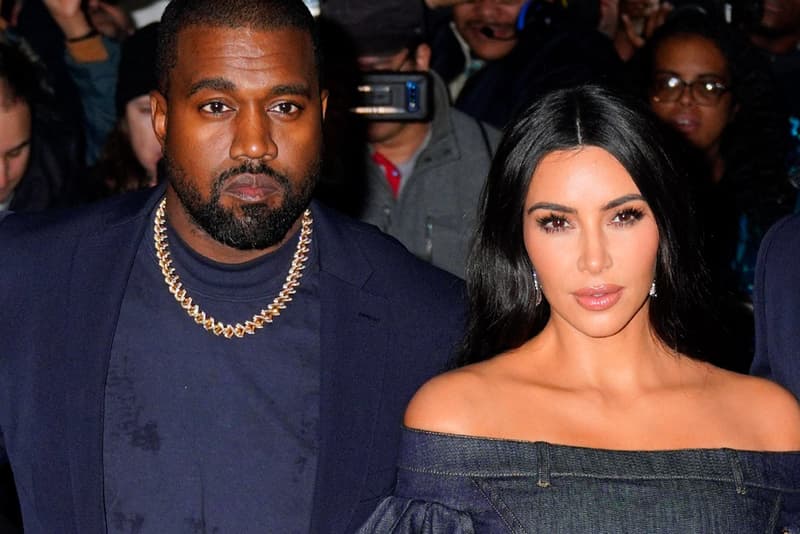 Entertainment
Ye Reportedly Lied About Kim Kardashian and Chris Paul To Deflect From His Bad Behavior
The rapper has a history of doing this.
Ye Reportedly Lied About Kim Kardashian and Chris Paul To Deflect From His Bad Behavior
The rapper has a history of doing this.
Recently, Ye aka Kanye West made a claim that he caught his now ex-wife, Kim Kardashian, with Chris Paul, implying she cheated. However, sources told TMZ that is far from the truth. In fact, Ye reportedly made up that lie to shift the focus away from his unacceptable behavior, which most recently include praising Hitler and tweeting a swastika merged with the Star of David, leading him to get suspended once again.
"This is not true and sadly it's an ongoing pattern with Kanye — attacking Kim to redirect everyone's attention after a day of crazy antics where he has said every hateful and offensive thing he can possibly dream of," the insider told the outlet.
The source also elaborated on similar past behavior from the rapper. "He has a history of falsely accusing her of also having affairs with Meek Mill, Drake and countless others. Kanye has for years deflected his own awful behavior, infidelities and obsession with porn and sex addiction to abuse and slut shame Kim," the source added. "She wants to be left alone so she can focus on the well-being of their children."
For the past year, Ye and Kardashian have had their issues, which seemingly worsen because the rapper shares it with the rest of the world. Though the reality star isn't one to typically voice their problems publicly, she has felt the need to in the past.
"Divorce is difficult enough on our children and Kanye's obsession with trying to control and manipulate our situation so negatively and publicly is only causing further pain for all," she stated on Instagram in March. "From the beginning, I have wanted nothing but a healthy and supportive co-parenting relationship because it is what is best for our children and it saddens me that Kanye continues to make it impossible every step of the way."
The former couple has officially finalized their divorce since then.
---
Share this article