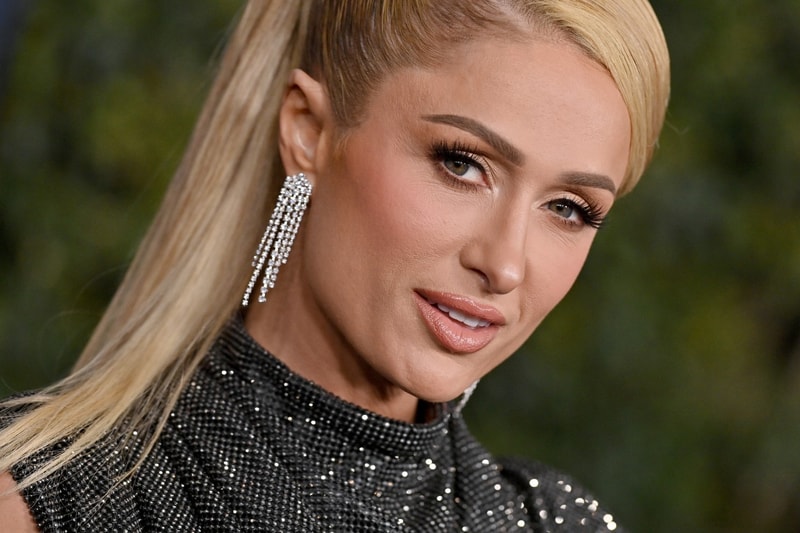 Music
Paris Hilton Releases New Version of "Stars Are Blind" as Her Way of Breaking the Internet
It's 2006 again.
Paris Hilton Releases New Version of "Stars Are Blind" as Her Way of Breaking the Internet
It's 2006 again.
UPDATE (December 30, 2022): A few days ago, Paris Hilton announced she had a big surprise that would "break the internet." Now, she's finally unveiled what the big secret was: the release of a re-recording of her song "Stars Are Blind."
Hilton dropped the new song, which is titled "Stars Are Blind (Paris' Verson), via Amazon Music. The original track was featured on her album, which released in 2006.
"Surprise! I just dropped an updated version of 'Stars Are Blind (Paris' Version),'" she wrote on Instagram. "Check it out exclusively on @AmazonMusic. This song has always meant so much to me, it felt right to close out 2022 with a refreshed version. And seeing my face lighting up Times Square is so special. Thank you to everyone who has always supported my music career. I literally have the best fans on the planet and have loved seeing all of your posts about the new song."
She also revealed more projects can be expected in 2023. "P.S. More new music to come in the new year," she added.
Check out Hilton's announcement and the new track below.
View this post on Instagram
---
ORIGINAL STORY (December 27, 2022): Paris Hilton is determined to end the year strong. The socialite took to TikTok to tease a big surprise coming soon.
"Me when I have a secret that's going to break the internet on 12/30" she wrote on a clip of her proudly strutting to her car. Hilton captioned the video, "Something's coming #ThatsHot" along with the winky face and flame emojis.
Fans in the comments have their assumptions of what it can be. A few think it could be a reboot of The Simple Life, new music or some sort of collaboration with Britney Spears.
As of late, from a creative standpoint, Hilton has been dedicated to DJ-ing at events. When it comes to music and singing though, it's been a while. She only has one studio album, which she released in 2006.
Stay tuned for updates on Hilton's upcoming surprise and check out the TikTok video below.
---
Share this article