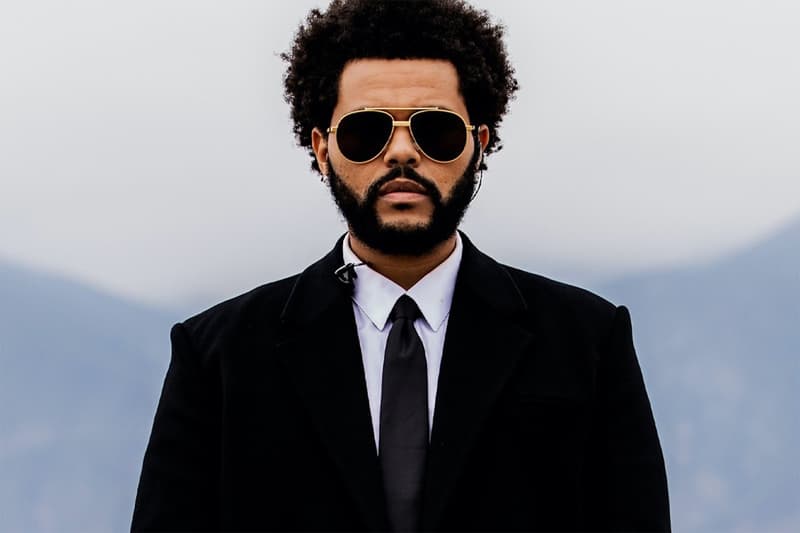 Film & TV
The Weeknd Announces 'Dawn FM' TV Special
"I'm ecstatic to partner with Amazon to premiere the most elaborate [show] I've ever done."
The Weeknd Announces 'Dawn FM' TV Special
"I'm ecstatic to partner with Amazon to premiere the most elaborate [show] I've ever done."
The Weeknd is preparing for the release of a TV special based on his latest album Dawn FM. The show, titled The Weeknd x The Dawn FM Experience, will also air as an eight-track live EP on Amazon Music, according to reports by NME.
The "Blinding Lights" singer expressed his excitement in moving forward with the project, stating: "I'm ecstatic to partner with Amazon to premiere the most elaborate live TV special I've ever done." He continued: "Welcome to the next phase of Dawn FM – a purgatory otherworld where live performance, theatre, and performance art collide for a night out at the club."
Following its release, the musician is slated to travel globally this summer as part of his After Hours til Dawn Stadium Tour. A message posted on his website reads: "Due to constraints of arenas and the demand for more shows I want to do something bigger for you which requires stadiums." The post continues: "Current tickets will be refunded automatically and all ticket holders will be given priority to buy tickets for the stadium shows when they go on sale."
The Weeknd x The Dawn FM Experience will premiere on Amazon Prime on February 26.
View this post on Instagram
Share this article