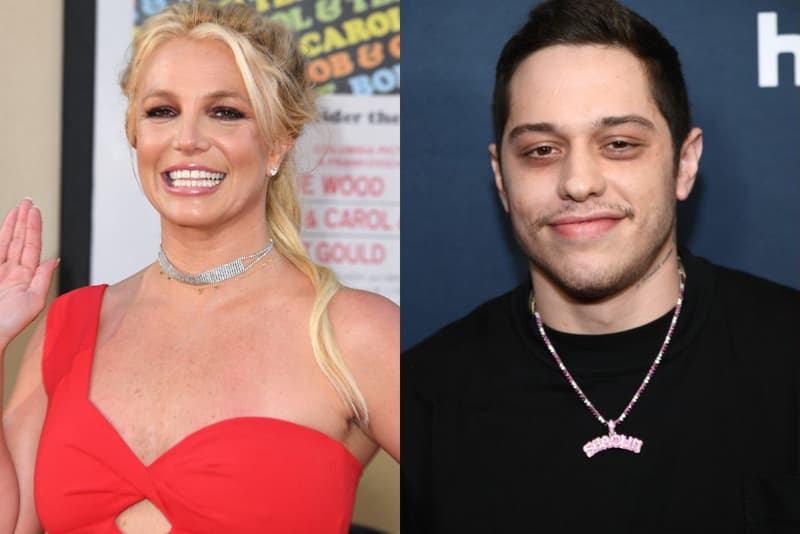 Entertainment
Britney Spears Has No Idea Who Pete Davidson Is
The newly freed singer is clearly not 'Keeping Up With The Kardashians.'
Britney Spears Has No Idea Who Pete Davidson Is
The newly freed singer is clearly not 'Keeping Up With The Kardashians.'
It seems like Britney Spears is focusing on herself since being released from her conservatorship as she very much should be. Not bogged down by our chaotic Internet culture, Spears may have more peace of mind than most as the singer revealed that she does not know who Pete Davidson is.
While the rest of the world has been watching Kim Kardashian's romance with the Saturday Night Live actor unfold with popcorn on hand, Spears is blissfully unaware of the latest celebrity couple as she re-shared in a now-deleted Instagram post Davidson's hilarious video of his boys' night with Scott Disick. Filming Disick, himself and another friend who had fallen asleep during a movie, Spears got a laugh out of the "wild" night Davidson had, captioning her post, "Sorry [I] had to repost this … [I have] no idea who these people in the video are but it made me laugh so hard!"
Fans of the "Lucky" singer are getting in on the joke as one Twitter user re-posted the video,writing,"Obsessed with Britney Spears not knowing who Pete Davidson is. She really found peace."
Good for her.
Share this article