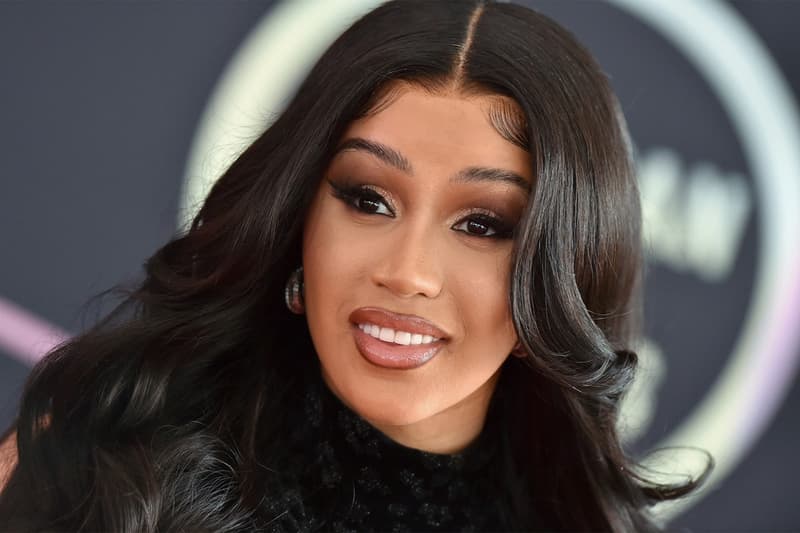 Entertainment
Cardi B Slams Trolls Complaining About Photo of Her 6-Month-Old Son
"How people mad cause [they] was asking me to see my son and I replied?"
Cardi B Slams Trolls Complaining About Photo of Her 6-Month-Old Son
"How people mad cause [they] was asking me to see my son and I replied?"
Cardi B has faced a slew of negative comments on Twitter demanding a clearer view of her six-month-old son. The "I Like It" rapper voiced her concerns regarding her son's teething problems earlier this week, to which fans expressed their frustration with photos she previously shared.
Back in September last year, the 29-year-old and Offset welcomed their second child at the hospital, celebrating the moment by posting a photo on Instagram where her son was completely obscured. She recently posted another image zoomed into her son's eye with the caption: "That's all y'all will get."
The rapper subsequently received criticism on the platform, to which she responded: "How people mad cause [they] was asking me to see my son and I replied?" She continued: "It seems like I can't do or say nothing these days without people getting irritated. Maybe I should delete my social media [channels because] wtf."
She replied to several other trolls who tweeted at her with rude comments: "I POST EVERY SINGLE DAY!! Why do I have to limit myself due to another person? Y'all want me to not be on the internet or do sh-t cause of other people? Are you dumb? How [do] you want me to dim my light and life for other people. The f-ck?" Fortunately, the artist also received support from her fans. She concluded: "You right babes… Imma let people have their fun. Cause my next single is super pressure."
Take a look at the rapper's previous Instagram post below.
View this post on Instagram
---
Share this article