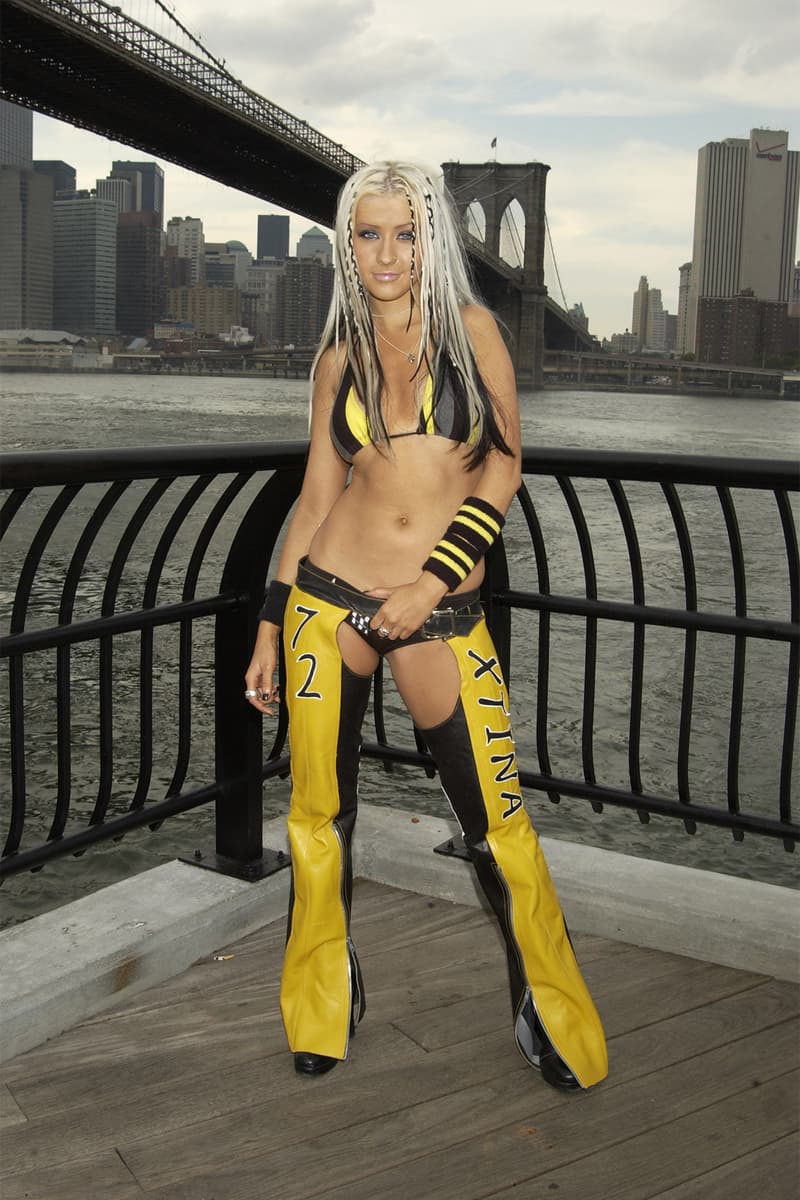 How Chaps Became a Symbol of Sex Appeal
Diving into the clothing item's kinky history.
Chaps weren't always intended to be a seductive item, but within two centuries, they've been rebranded as a sexy statement seen on celebrities from Rihanna to Doja Cat. The garment dates back to the 1800s, and it has transformed several communities before becoming a creative item that the fashion industry enjoys experimenting with. Read on for a brief (and kinky) history of chaps.
The 1800s
The item was originally created in the 1800s to protect cowboys' legs while riding horseback on Texas' rough terrain. It held a number of different names, but at this point in the garment's history, it was solely worn for protection and the occasional "machismo" flex at the local rodeo.
The early 1900s
By the 1900s, chaps worked their way onto the hips of queer and leather community members. When the army started to discharge men for being gay, they made their way to the West Coast. At the same time, men who frequented biker bars were adopting the heavy leather, bad boy look. More butch gay men started to fancy the staple look of "male liberation" and soon, gay men adopted chaps for stylistic flair. Chaps became a hot commodity among gay bikers on the West Coast, when they realized the item could hold everything upright and tight, while also giving easy access to private, more sensual areas of the body when having quick sex.
The presence of chaps was so prominent that Tom of Finland, often dubbed "the most influential creator of gay pornographic images," started adding ass-less chaps in his drawings of men after spending some time with California's gay community. In fact, Tom of Finland's depictions of queer men in chaps was the perfect example of how chaps were evolving the queer community. He featured gay men in his work with an alternate point of view: "virile, confident and unashamed," versus the well-known flamboyant image.
At that point, shops were popping up all over California, owned by queer men who created and customized leather kink gear for their fellow community members. These shops were true safe spaces to the point that you could even run into "leather daddies," or dominant men in the leather community, with their submissives following them around on all fours as they shopped.
Given how chaps were adopted by queer, leather communities, they have become associated with freedom of expression and sex appeal. That laid the perfect foundation for the next phase of the garment.
The 1990s to 2000s
When talking about chaps, the two most iconic pop culture icons related to the clothing item have to be Prince and Christina Aguilera.
Prince, a musician who already enjoyed the more racy side of self-expression, decided to wear chaps-inspired pants to his 1991 VMAs performance. During his performance, he worked his way across the stage and seduced the crowd, finally revealing his backside when he uttered his suggestive lyrics about performing oral. The performance was staged as an orgy with beams of fire erupting. What better detail than an ass-less chaps-inpspired look? Lizzo later paid homage to the memorable moment during her 2019 VMAs performance.
In 2002, for the release of her song "Dirrty," Aguilera also wore chaps to channel her signature sex appeal. At the 2021 People's Choice Awards, the singer even referenced her early-aughts look with a throwback ensemble.
The best chaps-inspired moments in fashion
Beyond the aforementioned looks from the late music legend Prince and Y2K queen Aguilera, throughout the last couple of decades, the fashion industry has looked to queer pioneers in the U.S. for inspiration and brought chaps to new heights. Here are a few chaps and chaps-inspired moments that we'll always remember and love.
Thierry Mugler Spring/Summer 1992
Rihanna
Doja Cat
Kim Shui Spring/Summer 2022
Laina Rauma
AMBUSH Fall/Winter 2022
---
Share this article