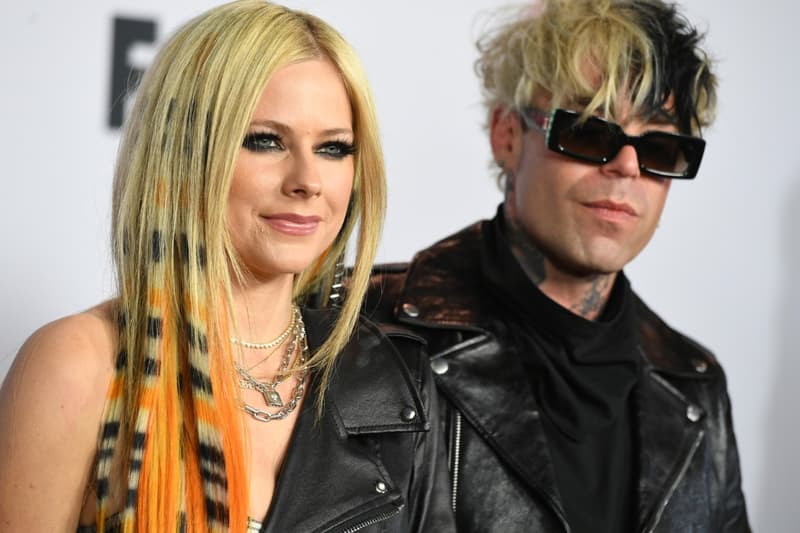 Entertainment
Avril Lavigne Announces Engagement to Mod Sun Weeks After the Proposal
Which took place in Paris.
Avril Lavigne Announces Engagement to Mod Sun Weeks After the Proposal
Which took place in Paris.
Congratulations are in order for Avril Lavigne and Mod Sun. The "Bite Me" singer took to Instagram to announce her engagement to the musician.
"Oui! Je t'aime pour toujours. Dimanche. 27. Mars. 2022," she wrote in the photo caption, which translates to "Yes! I love you forever. Sunday. March 27, 2022." Meanwhile, Mod Sun shared more details of their proposal in his photo caption. "The day we met, I knew you were the one. Together forever til our days are done," he wrote. "I had a dream where I proposed in Paris. I pulled out a ring + asked you to wear it. I was on one knee as I looked in your eyes. You're too beautiful for my words to describe. I grabbed your hand + took one last breath … I said, 'Will you marry me?' + she said, 'yes.' I love you, Avril."
The couple has been together since November 2020, and according to Lavigne, she was still healing from a previous heartbreak when Mod Sun came into her life. "I wasn't waiting for a guy to start a future with. I was like, 'I'm doing this for me now. I'm the only person, I'm the only one I can rely on,'" she told NYLON for her December cover. "It's hilarious. I tried to resist it, hard. The most I've ever tried to."
Check out the pair's engagement photos below.
View this post on Instagram
Share this article