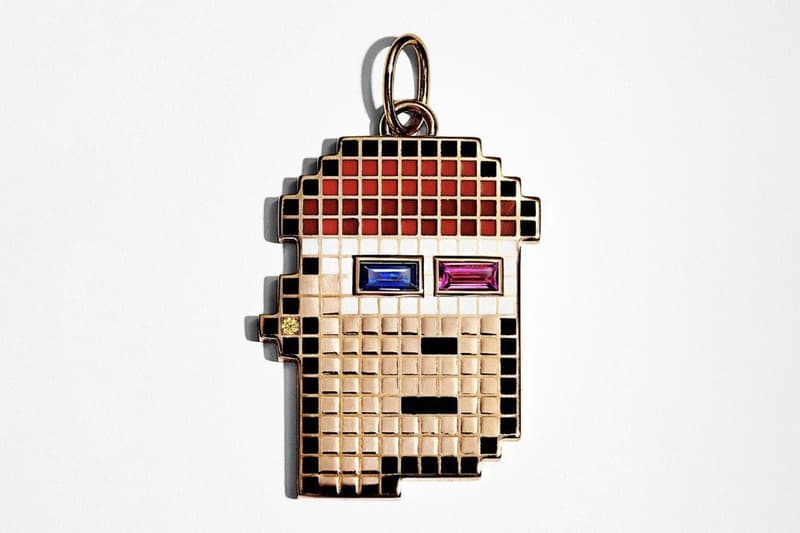 1 of 2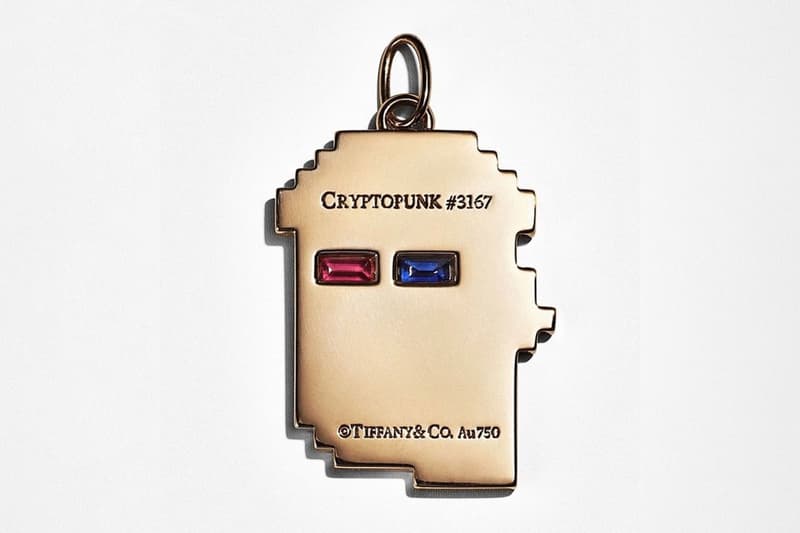 2 of 2
Art
Tiffany & Co. Executive Gives His CryptoPunk NFT a Pendant Makeover
Punk 3167 was purchased for ETH 160, roughly $416,400 USD.
Tiffany & Co. Executive Gives His CryptoPunk NFT a Pendant Makeover
Punk 3167 was purchased for ETH 160, roughly $416,400 USD.
Alexandre Arnault, Tiffany & Co. executive and son of LVMH CEO Bernard Arnault, has transformed his latest NFT purchase into real-life jewelry.
The 29-year-old took to social media to unveil his latest creation — his CryptoPunk crafted in rose gold and enamel along with sapphire and Mozambique baguette ruby glasses, and a yellow diamond round earring. Vogue Business shares that the digital piece of art, titled Punk 3167, was purchased for ETH 160, which is roughly $416,400 USD.
The news comes after Bernard Arnault said "we have to be wary of bubbles" when it comes to the metaverse. He added: "At present, we're in the real world selling real products. Surely it's captivating, it's interesting, it's fun, but we have to see what the application of the metaverse and these NFTs will be. It could surely have a positive impact on our brands — if it's well done, but it's not our objective to sell virtual sneakers for €10 EUR."
Responding to Alexandre's purchase, NFT platform Arianee's co-founder Pierre Nicolas Hurstel said: "The fact that Bernard Arnault pronounced the word metaverse and NFT is encouraging for our industry. And Alexandre Arnault changing his profile picture is probably also a good signal."
Peep the one-of-a-kind jewelry piece down below.
When punks go wild at @TiffanyAndCo

#3167

Rose gold and enamel Cryptopunk.

Sapphire and Mozambique baguette Ruby glasses, yellow diamond round earring.

LFG! pic.twitter.com/M2c8AmwU0R

— Alexandre Arnault (@alexarnault) April 7, 2022
Share this article