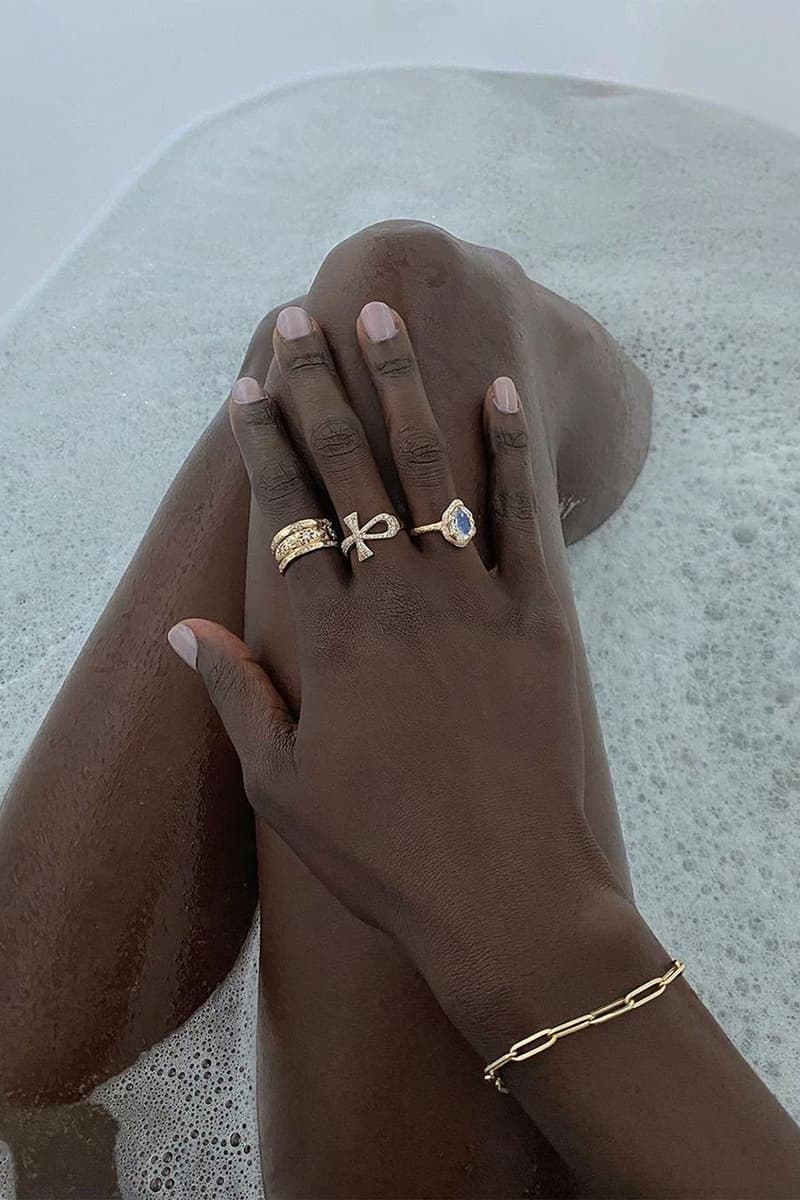 4 Mood-Boosting Body Washes To Improve Your Shower Routine
Your bathing ritual will never be the same.
Beauty
4 Mood-Boosting Body Washes To Improve Your Shower Routine
Your bathing ritual will never be the same.
When working from home became the norm, long gone were the days of morning showers and rushing to the office for a quick coffee chat before the day started. After trying many at-home remedies throughout the day to make myself feel like a person again I discovered a small joy: midday showering.
A midday shower is an effervescent and beautiful thing. Whenever I began to feel overwhelmed with the monotony of the day, I set my clock to 12 p..m to remind myself that I must indulge in this afternoon delight no matter what. Afternoon showers invigorate and jolt my senses putting a pep in my step to finish the day strong.
I've also found that I think more concisely and decisively during these lunchtime showers. A morning problem is resolved quickly as I'm wiggling suds from Byredo's shower gel in between my toes; an entire story is written by the time I'm ready to rinse off the neroli bubbles from Glossier's Body Hero body wash. The dramatic conclusion is that a midday shower is like a double shot of espresso without the onset of jitters afterward.
To help you set the mood, we've rounded up four mood-boosting shower gels that will get you over that 2 p.m. hump.
Aesop's rosy botanical shower gel is complex but not overpowered with a too sweet floral scent. The extra layers of spice and herbal notes will awaken your senses and have you feeling as if you just had a spa bath experience.
Byredo's "Bal D'Afrique" shower gel is bound to put you in a good mood. The opening is captivating with tropical hints of bergamot, lemon, jasmine and vetiver transcending you to an island where you can see and smell the African joie de vivre.
Glossier's Daily Oil Wash offers a surprise and delight during your shower experience. The oil turns into froth-like magic as soon as it touches the water and provides a supreme clean. The orange and neroli hint of the body wash excites a luxurious feel that is soothing and calming to the body when inhaled in a burst of steam.
Bathing Culture's Mind and Body Wash has all of the wonderful things of the West Coast, specifically California packaged up in one eco-friendly bottle. The body wash's earthy scent creates an intimate experience, leaving you with your thoughts for resolve during bath time.
Share this article