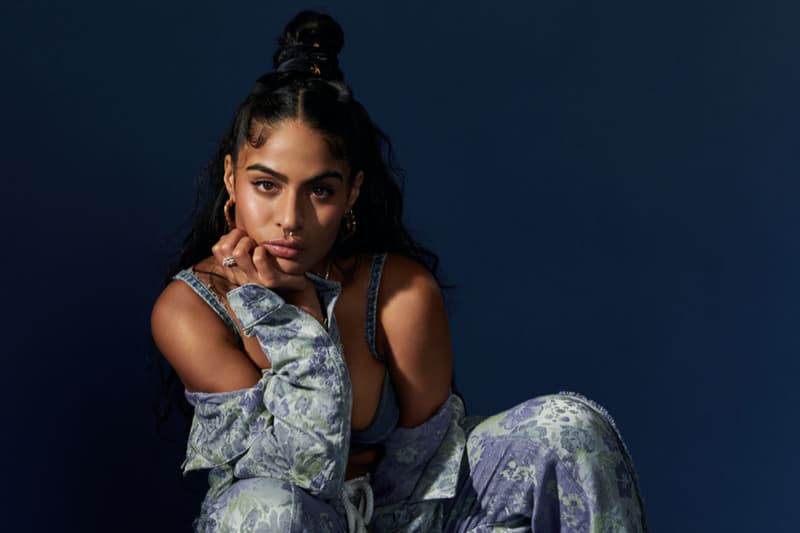 Music
EXCLUSIVE: Jessie Reyez Opens up About Her New Album and Touring With Billie Eilish
"I can tell you it's done. And I can tell you it's a vibe."
EXCLUSIVE: Jessie Reyez Opens up About Her New Album and Touring With Billie Eilish
"I can tell you it's done. And I can tell you it's a vibe."
Fresh off the back of a U.K. tour with Billie Eilish, Jessie Reyez is booked and busy. The Canadian singer recently confirmed that her new album is finally complete after the release of her debut project back in 2020 and it appears that Reyez has learned a lot about herself in the process. "I've become more reliant on myself," she tells Hypebae. "I've become more in touch with my intuition to know what I want on the project and what I don't."
We caught up with the singer during her U.K. support tour to find out more about her relationship with Billie Eilish, her performance rituals and most importantly: the new album. Check out our interview with Reyez below.
We last caught up with you in 2020, what's changed for you since then?
I've gotten healthier.
Who are you listening to right now? Who is inspiring you?
Myself. I'm working on my album track list sequencing, so I've been listening to a lot of myself. My life. My process of healing. Learning and watching my train of thought.
You've collaborated with everyone from Kehlani to Eminem, who is next on your list and why?
Frank or Beyonce, because they are the 'g.o.a.t.s.'
How did you and Billie Eilish connect, what was that experience like?
She supported my music early on. She reposted. Then we connected and have been cool with each other since.
How has it been supporting Billie Eilish on tour here in the U.K.?
Honestly, it's the best opening experience I've ever had. It's not easy to be an opener, but her fans are full of welcoming warmth and her entire team reflects that same energy. Everyone's been very helpful and welcoming.
Do you have a pre-performance ritual or something that gets you ready to take to the stage?
I pray with my entire team. Then I do a prayer by myself. I used to have to take a shot or two of whiskey but luckily that's not my norm anymore.
You last released music back in 2020, what about your creative process has changed?
Not much. It's still the same. Just shut my eyes and talk about my life. My finishing process has changed though; I've become more in touch with my intuition to know what I want on the project and what I don't. I've become more reliant on myself.
What can you tell us about the album that isn't quite done yet, according to that Billboard!
I hopped on that billboard with some graffiti and now it says DONE. I can tell you it's done. And I can tell you it's a vibe.
Finally, what's next for you?
YESSIE. Pushing the project past the finish line; finishing some videos. God willing another tour in a few months of my own.
Fraud is the first single from Reyez's upcoming album, available now on all streaming platforms.
Share this article