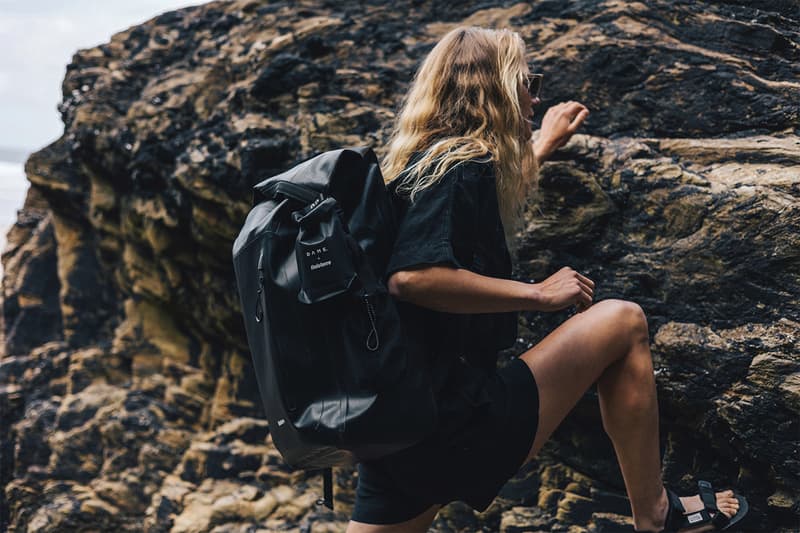 1 of 2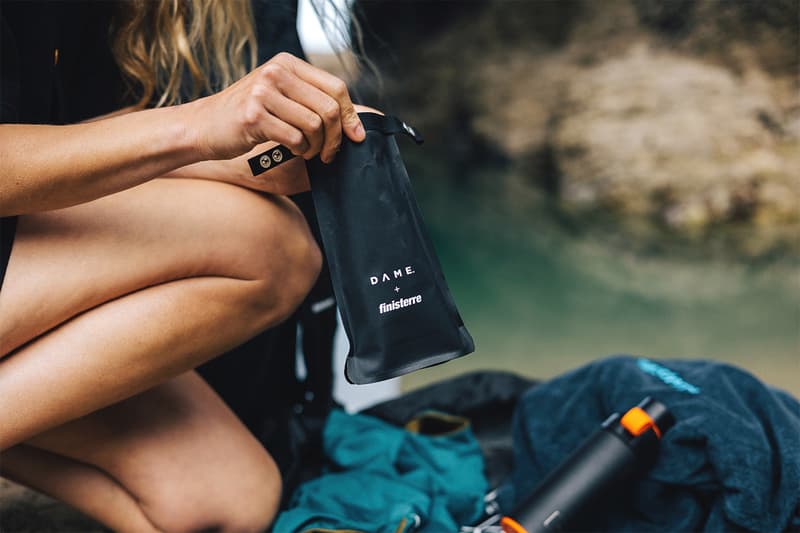 2 of 2
Art & Design
Finisterre Partner With Ocean Bottle and DAME To Help Protect Our Oceans
In honor of Plastic Free July.
Finisterre Partner With Ocean Bottle and DAME To Help Protect Our Oceans
In honor of Plastic Free July.
Conscious adventure essentials brand Finisterre has partnered with Ocean Bottle and sustainable period care brand DAME to help protect the world's oceans.
Nodding to Plastic Free July, the companies have come together to release environmentally-friendly collaborations. Finisterre and DAME co-designed a reusable period pad set, replacing an otherwise wasteful essential for half the world's population. On average 2 million pads and liners are discarded into toilets in the United Kingdom each day, containing plastics, toxins and dyes. The reusable period pad set includes a liner, two pads — one regular and one for night. The state of the art pads feature DAME's five-layer technology to keep you dry, while the Finisterre waterproof dry bag is made from post-consumer plastic waste for an odor-tight seal.
Meanwhile, Ocean Bottle and the outdoor-ready clothing teamed up on a reusable insulated bottle, perfect for coastal activities. The reusable canteen is comprised of stainless steel and recycled materials, keeping beverages warm or cold for hours on end. Most notably, the profits from each Ocean Bottle purchased supports the collection of 1000 plastic bottles before they're found in our water.
Priced at $40 and $50 USD respectively, the mindfully made products can be found on Finisterre's online store.
Share this article