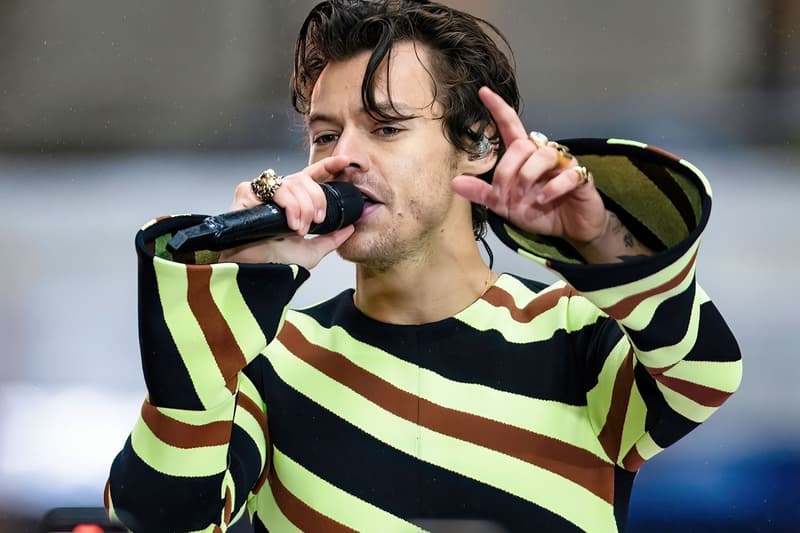 Harry Styles Shares Statement Following Copenhagen Shooting
"Please look after each other."
Harry Styles shared a statement with his fans on Twitter following the cancellation of his show, after the incident that took place in Copenhagen on July 3. The singer was due to perform part of his "Love on Tour" show at the Royal Arena on Sunday, before the police responded to a shooting at a shopping center less than a mile away.
"I'm heartbroken along with the people of Copenhagen," Styles wrote on Twitter. He added: "I adore this city. The people are so warm and full of love. I'm devastated for the victims, their families, and everyone hurting. I'm sorry we couldn't be together. Please look after each other."
The incident took place on Sunday afternoon saw Danish police arrive at Field's, one of the largest shopping malls in Scandinavia. Three people were killed and a number severely injured, with the police arresting one 22-year-old Danish man in connection.
According to Sky News, the show's cancellation was announced by its promoters Live Nation in an official statement. "Tonight's concert with Harry Styles has been canceled by direction of the Danish Police," it read. "We are all truly devastated by the events of today and our thoughts are with the victims and their families. We are looking into future possibilities for the show, and hope to be able to give ticket buyers direct information as soon as possible."
Styles is set to resume his tour in Paris on July 5. It's not yet known if the singer will be rescheduling his Copenhagen date.
---
Share this article