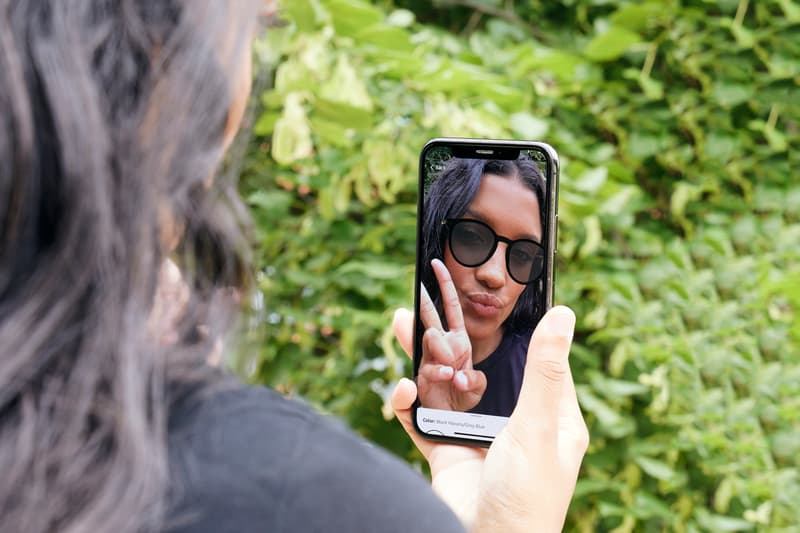 Tech
Amazon Fashion Introduces Virtual Try-on Sunglasses in Europe
Making way for a new era of immersive shopping.
Amazon Fashion Introduces Virtual Try-on Sunglasses in Europe
Making way for a new era of immersive shopping.
This summer, Amazon Fashion Europe brings product trialing into the home as it launches virtual try-on technology. The seamless, new feature comes integrated into the extensive sunglasses range, aiming to give an enhanced yet playful digital shopping experience.
From high-fashion brands like Tommy Hilfiger and Lacoste to Hawkers and Polaroid, the virtual try-on technology houses over 1500 distinctive frames from its website. The initial product range will offer a style to suit every taste, while also giving consumers a chance to experiment with new styles.
As more people opt to shop online over physical retail locations, the new feature will enable interaction with the sunglasses from different angles, allowing shoppers to browse with confidence before committing to a purchase. The retailer has also mentioned it will add further products to the Virtual Try-on experience including sneakers.
Amazon Fashion Europe VP Ruth Diaz shares, "We're thrilled to be introducing another innovative feature for our Amazon fashion customers." She adds, "Finding the perfect pair of sunglasses online that you will love and wear all year is now fun and easy with Virtual Try On technology. We look forward to listening to our customers and brands enhancing the VTO experience with more product categories and styles to come."
Amazon's new virtual try-on technology is available to access now via the Amazon app on iOS devices.
---
Share this article