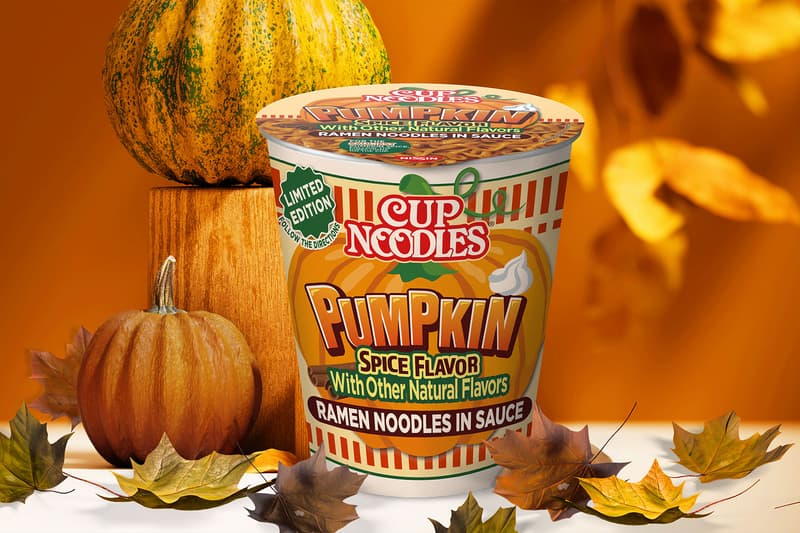 Culture
Nissin Is Bringing Back Its Pumpkin Spice Cup Noodles
Recommended to be served with whipped cream.
Nissin Is Bringing Back Its Pumpkin Spice Cup Noodles
Recommended to be served with whipped cream.
Following last year's buzzy release, Nissin is bringing back its pumpkin spice-flavored Cup Noodles.
The relaunch marks the beginning of the yearly pumpkin spice season, with brands like Dunkin' announcing its seasonal menu. Just like the previous release, Cup Noodles Pumpkin Spice is made with "special pumpkin seasoning" featuring a blend of sweet, savory and spiced flavors. For the full experience, Nissin recommends to serve the noodles with whipped cream on top.
"Cup Noodles is the iconic pantry staple that is synonymous with nostalgic, comfort food, and yet, our innovation is the key driver in allowing us to deliver new unexpected and craveable product experiences that hit squarely on the changing needs of our consumers," Priscila Stanton, Senior Vice President of Marketing, Nissin Foods USA, said in a statement. "We are excited to bring back the popular, limited-time flavor, Cup Noodles Pumpkin Spice. The unexpected flavor pairing sparked the curiosity of ramen and pumpkin spice enthusiasts alike and we are thrilled for its return — just in time for this fall's pumpkin spice season."
Peep the announcement down below. Cup Noodles Pumpkin Spice will be available for a limited time this fall at select retailers nationwide.
---
Share this article