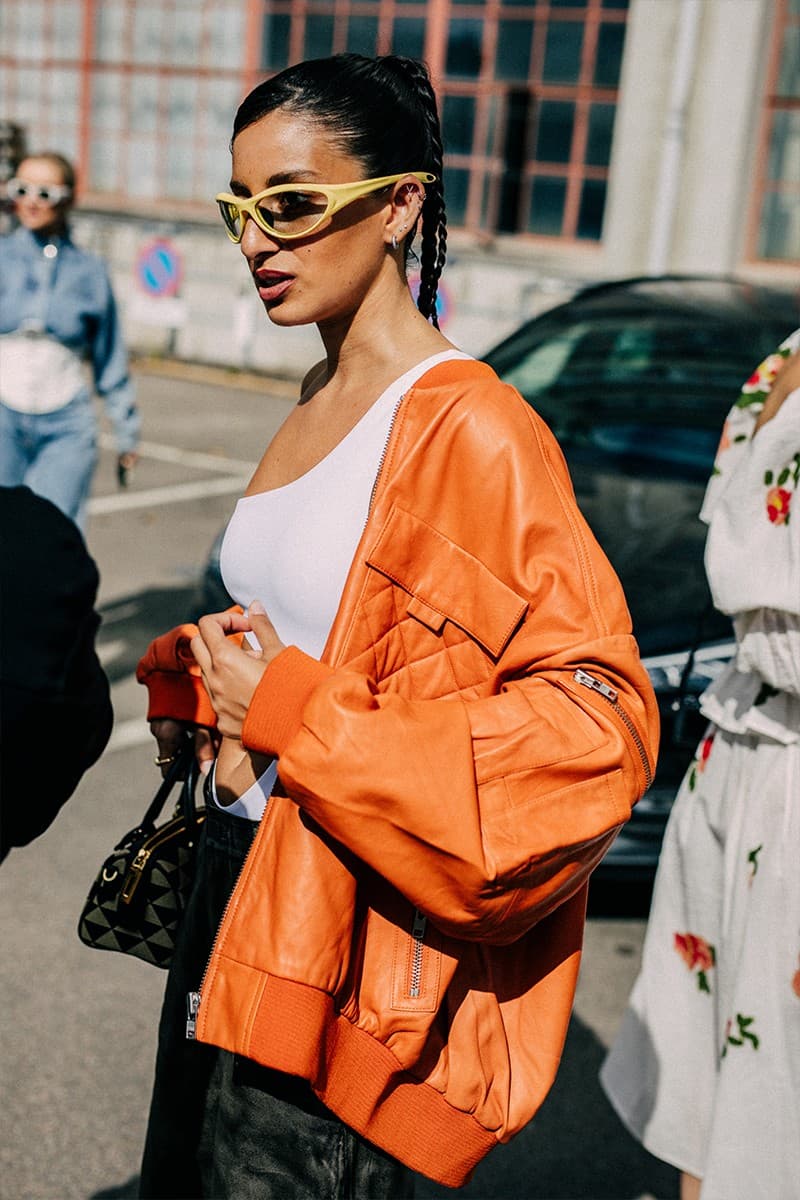 Hypebae's Ultimate Copenhagen Shopping Guide
The best stores to visit for everything from vintage to fashion's hottest brands.
Fashion
Hypebae's Ultimate Copenhagen Shopping Guide
The best stores to visit for everything from vintage to fashion's hottest brands.
Hosting biannual events like Fashion Week, Copenhagen has become a fashion hub for the Nordic region with a wide range of brands and designers. The city is loved not only for its uber-cool street style during these events, but also for its shopping, with some of Scandinavia's best stores in vintage fashion, ready-to-wear, footwear and more.
Hypebae has put together the ultimate list for shopping in the Danish capital, including fashion faves like GANNI and Acne Studios, along with each brand's respective shops that sell past-season items at discounted prices. We've also included stores like Holly Golightly, the go-to spot to discover up-and-coming labels, and Paloma Vintage, where you can find hidden gems.
Continue scrolling for our guide to shopping in Copenhagen, and make sure to save our list of locations via Google Maps.
Acne Archive
Acne Studios fans will love Acne Archives, which offers ready-to-wear showpieces, second-hand items and classics from past seasons. If you're lucky, you might even be in town for some of its larger sales.
ADDRESS: Elmegade 21, 2200 København, Denmark
GANNI House/GANNI POSTMODERN
Having grown into one of the world's buzziest brands, GANNI is hard to miss for those visiting Copenhagen. The label has multiple stores throughout the city with interiors inspired by creative director Ditte Reffstrup's home (hence the name, GANNI House). To shop from the brand's archives, pay GANNI POSTMODERN a visit where you can find gems at discounted prices.
ADDRESS: GANNI/Bremerholm 4, 1069 København, Denmark
GANNI POSTMODERN/Women's Prison, Overgaden Oven Vandet 40, 1415 København, Denmark
Holly Golightly
View this post on Instagram
Holly Golightly is the spot to go to if you're looking to discover up-and-coming designers and rising brands. This multi-brand store features just the right mix of high-end and emerging labels, including Simone Rocha, Dries Van Noten and Saks Potts, in addition to vintage finds.
ADDRESS: Borgergade 17B, 1300 København, Denmark
NAKED
Sneakerheads and streetwear enthusiasts are probably familiar with NAKED, one of the best women's-only sneaker boutiques in Scandinavia. Here, you can find some of the most hyped drops as well as classics from Nike, adidas, ASICS, Converse, Dr. Martens and more.
ADDRESS: Pilestræde 46, 1112 København, Denmark
Norse Projects
View this post on Instagram
Norse Projects is a Copenhagen-based label offering streetwear and workwear-inspired designs. The flagship location features a range of apparel, footwear and accessories in addition to books, all displayed in a minimalist space. The Norse Projects Flagship is located right next to Norse Store, a multi-brand shop with Scandi brands spanning fashion, beauty and more.
ADDRESS: Pilestræde 41, 1112 København, Denmark
Paloma Vintage
View this post on Instagram
Named as one of the best vintage fashion stores in the world by Vogue, Paloma Vintage stores fashion's hidden gems, ranging from old Céline to classic Chanel pieces. Owned by Ferial Berri, the shop stocks Loewe, Oscar de la Renta, Dior and so much more.
ADDRESS: Valdemarsgade 52, 1665 København, Denmark
Stine Goya
View this post on Instagram
One of Copenhagen's star designers, Stine Goya is a must-shop for those visiting the city. The Danish creative is loved for her colorful creations with vibrant patterns and prints. Her first flagship store, designed in collaboration with artist and design duo Wang & Söderström, is located in the heart of Copenhagen, housing the label's latest collections.
ADDRESS: Gothersgade 58, 1123 København, Denmark
Storm
Founded by Rasmus Storm, Storm is a shopping destination for everything from fashion to music. In addition to a curated selection of items from Raf Simons, Salomon, sacai, Our Legacy and more, you'll find beauty products from brands like Byredo, as well as magazines and home goods.
ADDRESS: Store Regnegade 1, 1110 København, Denmark
Wood Wood/Wood Wood MUSEUM
View this post on Instagram
Contemporary fashion and lifestyle brand Wood Wood is one of Copenhagen's go-to's when it comes to shopping. In addition to its own collections, the label stocks some of the region's most exciting brands at its stores, ranging from footwear and apparel to home decor and fragrances. At Wood Wood MUSEUM, you can find pieces from past seasons as well as pre-loved Wood Wood items at a more affordable price point.
ADDRESS: Wood Wood/Grønnegade 1, 1107 København, Denmark
Wood Wood MUSEUM/Frederiksborggade 54, 1366 København, Denmark
---
Share this article