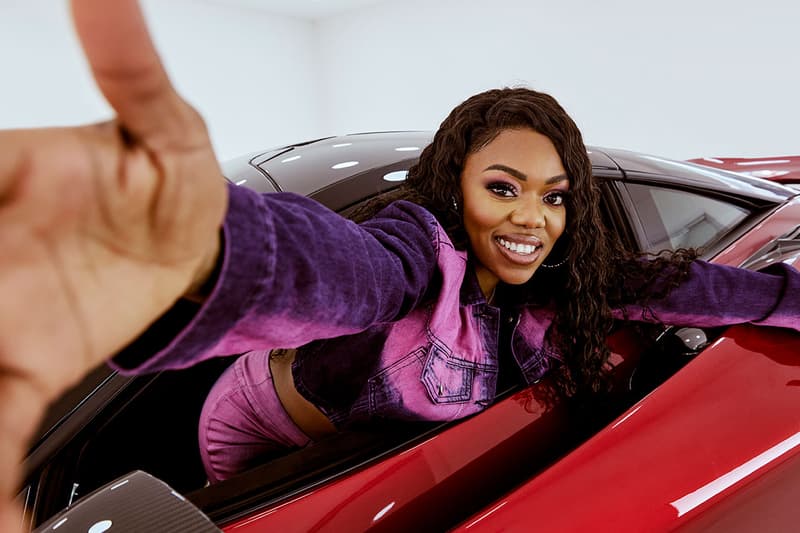 Film & TV
'Pimp My Ride' Returns for Six-Part Series With eBay and Lady Leshurr
Premiering on MTV UK's YouTube channel.
'Pimp My Ride' Returns for Six-Part Series With eBay and Lady Leshurr
Premiering on MTV UK's YouTube channel.
MTV UK has joined forces with eBay for the iconic return of the noughties motor makeover series Pimp My Ride. Premiering on MTV UK's YouTube channel, the six-part digital series will be hosted by British rapper Lady Leshurr.
Each episode is set to be a digestible 15-minutes long and will see Leshurr work alongside autoshop Wrench Studios for the ultimate car transformations. Supplies will be provided in part by eBay's car parts and accessories division, with each episode focusing on a new driver.
"I'm so happy to be a part of this new series of Pimp My Ride! The original series was such a big part of my childhood, so I'm happy to be involved in such a legendary show that was a big part of my life growing up. Get ready to see some of the craziest makeovers ever, with a bunch of heartfelt stories along the way," says Leshurr in a press release.
eBay UK's Chief Marketing Officer Eve Williams adds "With a car part sold every second on the marketplace, eBay helps millions of motorists improve their vehicles every year. That's why we're delighted to be partnering with MTV on Pimp My Ride, inspiring a new generation of DIY motor enthusiasts to experiment with cost-effective, 'greener' car parts."
The show's reboot came about partly in light of the rising living costs, aiming to inspire consumers with savvy ways to save money and encourage the route of upcycling and buying pre-loved, extending far further than just the fashion industry. The partnership with MTV UK follows a long line of recent collaborations for the online marketplace, including ITV's Love Island and Morley's chicken shops.
The new series of Pimp My Ride will premiere on MTV UK's YouTube channel from August 19.
---
Share this article