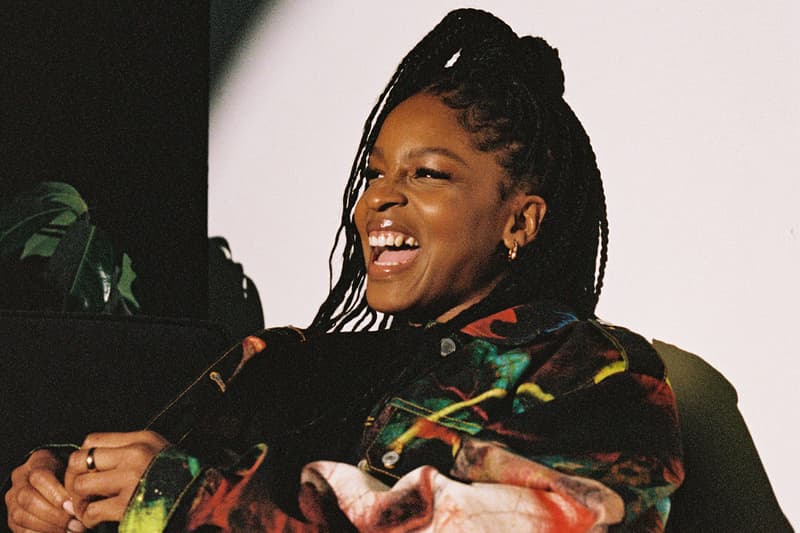 1 of 4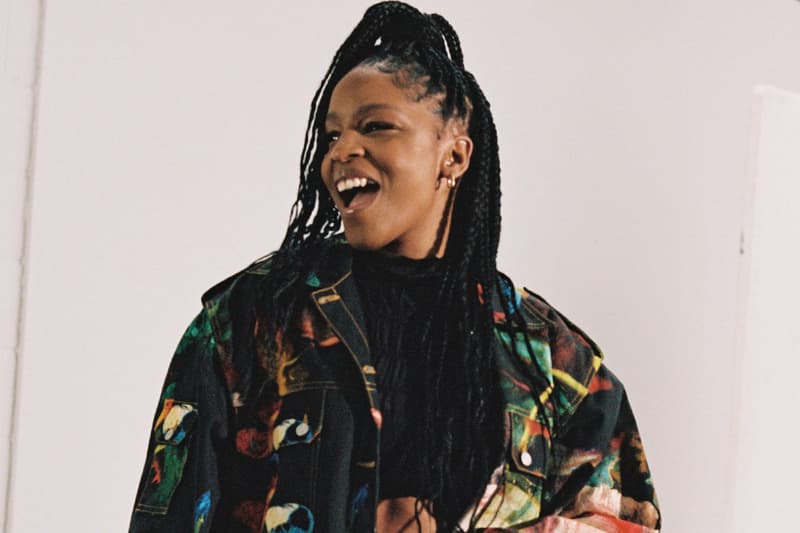 2 of 4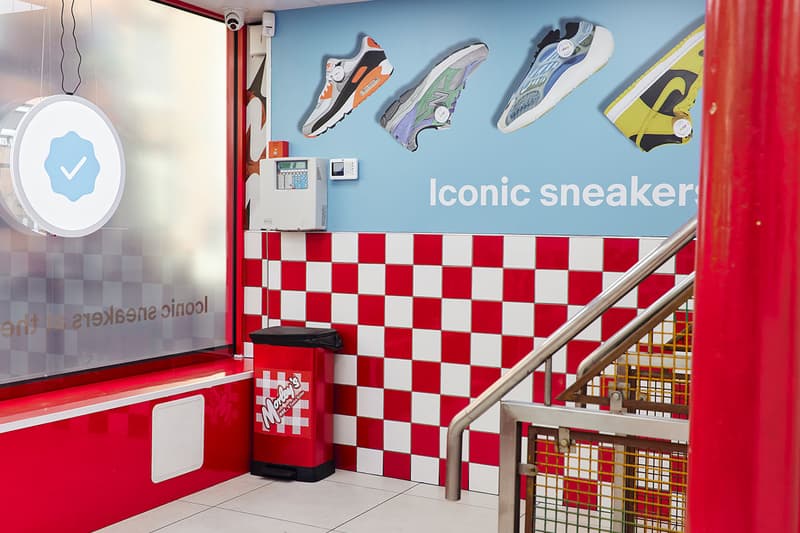 3 of 4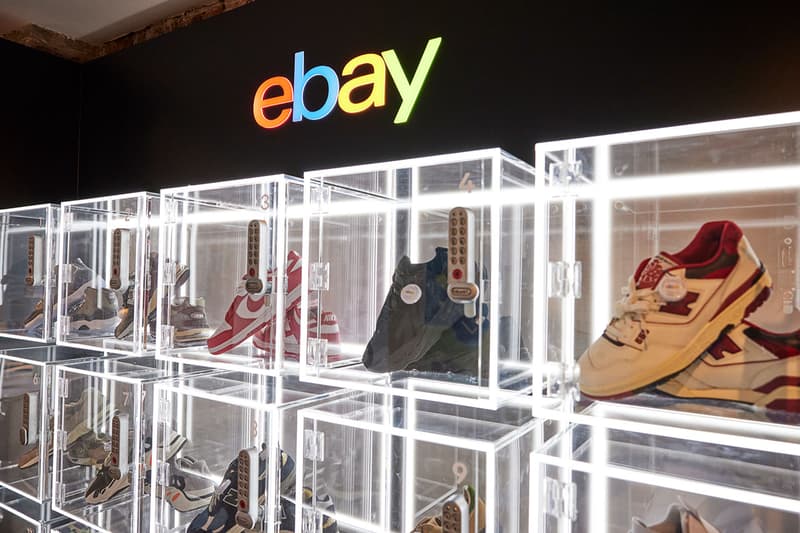 4 of 4
Culture
EXCLUSIVE: Julie Adenuga on the Future of Sneakers and Resale
"No matter who you are or how much you have in your bank account, you're thinking about money right now."
EXCLUSIVE: Julie Adenuga on the Future of Sneakers and Resale
"No matter who you are or how much you have in your bank account, you're thinking about money right now."
Buying sneakers has changed a lot in recent years, primarily due to the growth of resale culture and as a result of more brands leaning into raffles and limited-edition runs for exclusive drops. eBay is trying to change that, with the launch of its new "OG Drops" campaign which sees sneakerheads able to buy coveted silhouettes at their original price. Hoping to reduce the drastic impact of resale culture (particularly during the current cost of living crisis) and rebuild a sense of community, the platform seeks to provide an opportunity for true sneaker lovers to get the kicks they want without losing out to bots or spending extortionate amounts in the process.
Broadcaster and self-disclosed sneaker-lover Julie Adenuga is working alongside eBay to help shift the focus back to community and inspire a new generation of sneakerheads. We caught up with Adenuga to find out more about eBay's "OG Drops" initiative and the future of sneaker-buying.
Scroll down to read more of our conversation with Julie Adenuga below.
Would you describe yourself as a sneakerhead? What does that word mean to you?
I learned recently that I am actually a sneakerhead, I didn't know I was a sneakerhead. I wouldn't call myself a collector, I just buy sneakers that I like. I realized that you don't have to be the person that collects a specific type of sneaker or you've dedicated your life [to it] and got a room in your house for your sneakers. A sneakerhead is just someone that feels passionate about shoes. For me, being a sneakerhead is about having a specific style or a specific way that you wear your sneakers, whatever that means to you. I think it's different for different people, but that's what it is to me.
What was your first-ever pair of sneakers?
I grew up with three brothers and my mom and dad didn't have loads of money so I reckon my first pair would've been from Shoezone in Edmonton. They were probably a pair of Ador trainers, which I wouldn't want to wear in public because I would've been really embarrassed that I wasn't wearing an expensive pair.
Tell me a bit about your current collection. What are your top pairs?
[Holding up a pair of black Nike Air Max] These are my favorite pair of sneakers. I think these are the best sneakers in the world. They are so beautiful. They are the most stunning shoe I've ever seen in my life. I bought them and then I realized that they were going to die one day so I've been now trying to find them again. I do this thing where if I like a pair of shoes I buy them twice. Then the Patta x Nike collab, they're my second favorite.
How do you look after your favorite sneakers?
It has to be a super special occasion. I have to be going somewhere where I know no one's gonna step on my shoes. I'll Crep Protect them before I go and as soon as I get back in the house I take them off straight away and put them back in the box. I've actually got a pair of the white Air Force 1s, the Supreme ones and I came home and put them straight in the dust bag. It's funny I've got a Pretty Little Thing dustbag for shoes but I just threw the shoes away and use the dust bag. I personally don't believe in wearing white Air Force 1s, I wouldn't even wear them to drive to where I was going. I'd have my sliders on and put [the Air Force 1s] on when I get out of the car. I take them very seriously.
What do you remember about your experience of buying sneakers as a kid?
For me, personally, I used to always save up and buy sneakers. I only ever wore two or three styles of sneakers. Air Max 90s were always my thing and then Nike TN's. I got my first job when I was 16 working at IKEA and it was the best job in the world. I was making some good money and I remember I would just save it all up and go and buy sneakers.
How do you think that's changed?
I think the biggest thing is that it just isn't fun to buy sneakers anymore. I used to love driving by Niketown and seeing queues of people outside. I enjoyed that, it felt like a community. It felt like how it feels to be a music fan or if you go to Comic-Con and you're around people that have a shared love of something.
Now, with the way that people buy, every story is sad. No one's enjoying the experience of buying sneakers anymore. Back in the day, we were always in communal spaces. You would go to school and even if you weren't allowed to wear sneakers you'd put them on in P.E. or you'd put them on in the playground and then you'd change them back again. It was about that experience of being around people, saving up your money and being like "Look, I got these things." I remember when that was what it was about. People really cared about going out to get the shoe, whereas now the only thing I hear from everybody is bots and raffles.
Why do you think it's so much harder to get access to new drops?
I think everyone blames the internet for everything, but there is an element of that. I remember blogs, pages like "Better Never Than Late" and "Pigeons and Planes" and all those music and culture blogs. I remember seeing those pages really growing and everyone wanting to be the first. It became more about what you could do to be the first person that gets to post this and I think that culture created and grew resale into what it is. You're trying to get your hands on something quickly so it's more exclusive than anybody else, whereas before you kind of wanted to be in with the gang of people that all have the thing as a crew, not as single people. It's the opposite of community, it's not bringing people together but it's every person for themselves.
You've been working with eBay for the release of "OG drops", how do you think that's changing the sneaker-buying game?
With the "OG Drops" campaign that eBay has created, it's like actually, we know that we're living in a digital age so it doesn't make sense to force anyone out to physical stores. Also, to be able to get sneakers from people who live in different parts of the world, for me that stuff is brilliant but how do we still maintain that sense of community?
For the last couple of years, money has been a huge topic at the forefront of everybody's minds whether it's because they're losing it, they're making it or they're trying to work out new ways to generate it. Having something like "OG Drops" means you can actually just pay for something at the right price with no extra bits added on. Being able to do that is so important because every single person, no matter who you are or how much you have in your bank account, you're thinking about money right now.
People are dropping an amount for a deposit on a house on sneakers, we care about shoes and it's something that we really love enough to spend that much money on it. We should be able to get it in a way that isn't unethical. Everyone is working through a situation right now and a lot of us are in the same place when it comes to how we're trying to look after our money and what we're spending it on. Why take advantage? If there is one thing we can get and something that we're passionate about and let us just enjoy this one thing, in and amongst all of the stuff happening in the world right now.
What do you think the future of sneaker-buying looks like? What can be done to level the playing field?
I think there will always be the purists, the people that will always want to advocate for physical spaces. I think if we put our minds together there is an innovative way of still building community, but it being in a digital space. I want to know what someone in Nigeria is wearing on their feet and what they're excited about. I don't want it to just be like if you're in London, it's great and if you're not then it's not. We shouldn't hide from the fact that we can connect with each other and that we can connect with the people that don't live in the same cities and countries as us. I'd love to see a happy medium. In an ideal world, there'd be a way for us speaking to people in different parts of the world but still feeling like a community.
When the "OG Drops" event was open to the public, Lily who does the authentication for eBay was asked what pair of sneakers she didn't get that she regrets not buying. She said it was the Nike Shox with the red bottoms and I actually have a pair of those and we literally happen to be the same size. I sent them to her and she was so, so happy. I love the idea of us being able to share things that we don't need, sneakers that I got given as a gift and that I was able to pass on. That for me is something we should see more of, people saying "Okay I've got these, but I don't need them," because it's all community. Giving someone else the opportunity to have something that they really, really want that you maybe don't want as much, I think is important.
---
Share this article