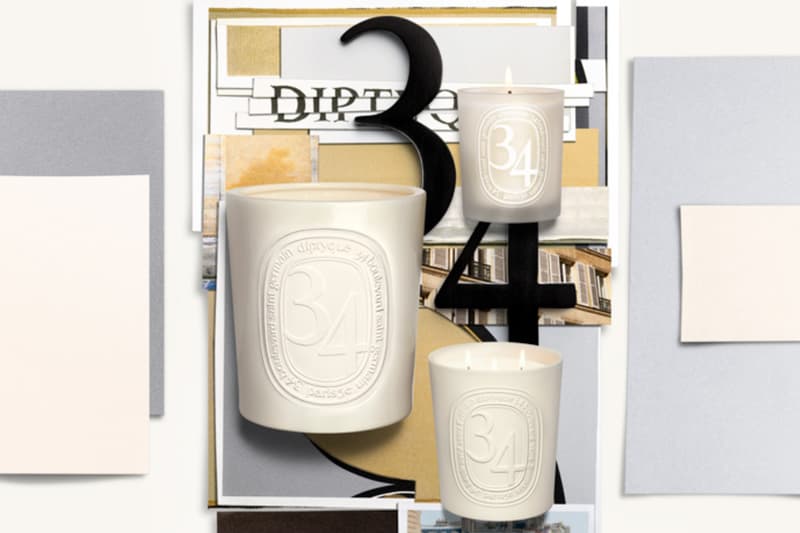 Art & Design
Diptyque Expands "34 Boulevard Saint-Germain" Scent With Candles, Diffusers and More
See the full lineup here.
Diptyque Expands "34 Boulevard Saint-Germain" Scent With Candles, Diffusers and More
See the full lineup here.
diptyque expands its "34 Boulevard Saint-Germain" collection as it welcomes a series of new products. Inspired by the spirit and the very soul of the perfumer's first-ever address, the latest offering captures the living memory and expression of the emblematic locale that first showcased the Maison.
The collection arrives in a series of 300g and 600g scented candles, diffusers and refills, a limited-edition scented oval, hourglass diffusers, and room spray. In addition, diptyque also unveiled decor items as a part of the release. It features the work of three French female artists named Solenne Belloir, Sarah Naud and Audrey Demarre.
"It was at 34 Boulevard Saint-Germain that the trio who founded diptyque established their unique style and highly idiosyncratic creative sensibility," the brand states in a press release. "It seals and embodies their union, the very wellspring of their creative endeavors and of the diptyque adventure. Behind the double window displays of this venerable store, the Maison's heart and dynamism still beats vigorously."
Crafted by the luxury label to be its signature scent, "34 Boulevard Saint-Germain" combines woody, floral, spicy and herbaceous notes in one bottle. A whiff unveils a fresh blend of moss and crushed blackcurrant leaves, enhanced with oriental spices and gently grounded by rich, warm accords of flowers, wood and balm.
The "34 Boulevard Saint-Germain" collection is now available at diptyque stores.
---
Share this article