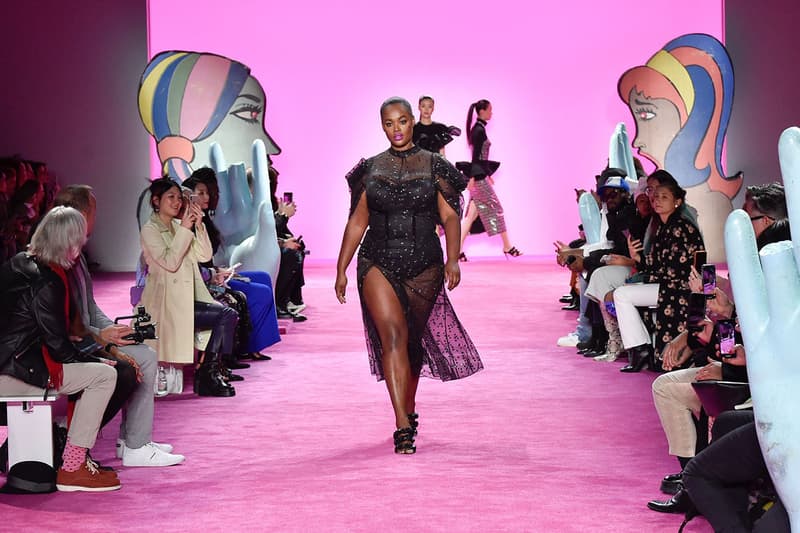 Is the Fashion Industry Actually Inclusive?
How can brands do better?
Over the last few years, the fashion industry has seemingly gotten a makeover as consumers have pushed brands to better represent and cater to real people. Not only has body diversity become a requirement, but social media has also opened doors for lesser-known creatives to step into an otherwise opaque and elitist industry. Buzzwords like inclusivity have taken over marketing vernacular as labels attempt to adapt. Four months away from 2023, it is still unclear whether or not the fashion industry has actually become more welcoming to a variety of shapes, sizes and backgrounds.
While models like Paloma Elsesser and Precious Lee have taken over runways and magazine covers, plus-size figures remain the exception rather than the norm. Oftentimes, fashion labels stop at including more than one model above a size 6, treating size inclusivity as a task on a checklist. Despite the fact that over half of all women in the United States are above a size 16, The Fashion Spot reports that for fashion weeks in Fall 2020 and Spring 2021, only 46 models out of 6,879 and 34 models out of 2,293 were plus-size, respectively.
Slim bodies will continue to be the industry norm as long as sample sizes do not accommodate larger bodies, subsequently eliminating new emerging faces. In 2020, stylist Fran Burns posted an image on Instagram of an already slender model wearing a pair of pants that were too small to be buttoned. She wrote, "Can we make our sample sizes bigger, please? I never want anyone on my set to be made to feel 'less than.'" Burns affirmed our fears that the fashion industry hasn't changed, re-posting the image in April 2022 with the caption, "It's been nearly 18 months since I shared my feelings on sample sizing and the singular view of beauty maintained by the fashion industry. Has anything changed? — not really." She continues, "Samples remain impossibly small and body diversity on the runway is the exception, not the norm. "
View this post on Instagram
Further, the fashion industry is becoming a wellspring of nepotism, despite social media's intention to democratize the traditionally exclusive While #modeltok is gaining steam on TikTok, providing emerging models with tips and resources on how to break into the industry, it seems that campaigns and runways are continuously filled with already famous faces. While it's nice to see our favorite actors strut down the catwalk of legendary brands, it's hard not to think about the aspiring models who are routinely outshined by a Kardashian-Jenner. Seeing Emma Chamberlain pose for GANNI should be a sign of encouragement for micro-influencers and everyday content creators, but it is important to note that the same white, thin archetype is being filled.
One designer breaking the model is Kim Shui, who, in partnership with Afterpay, scouted a photographer, stylist and model for her upcoming Fall/Winter 2022 show. Initiatives like this allow lesser-known names to make their mark and offer something new. While the fashion industry has certainly come a long way in supporting different standards of beauty, as well as letting go of its elitist and privileged history, steps still need to be taken to ensure a more accepting and progressive future.
---
Share this article