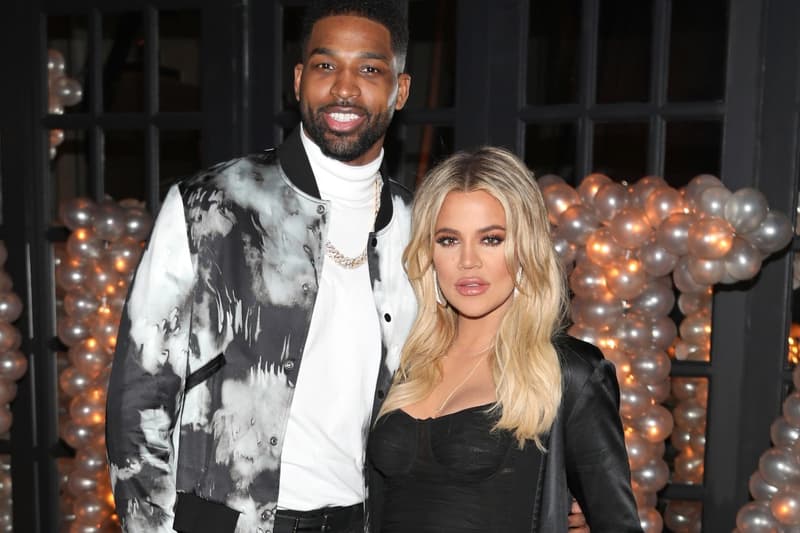 Entertainment
Khloé Kardashian Reveals Ex Tristan Thompson Proposed to Her Nearly 2 Years Ago
And why she turned him down and kept the news private until now.
Khloé Kardashian Reveals Ex Tristan Thompson Proposed to Her Nearly 2 Years Ago
And why she turned him down and kept the news private until now.
During the second episode of Season 2 of The Kardashians, Khloé Kardashian revealed that Tristan Thompson proposed to her, which she turned down. The Good American founder kept the news private at the time.
During a conversation with her older sister Kim Kardashian, Khloé disclosed the reason why she turned down Tristan, whom she was still in a relationship with at the time.
"What I said, is that I need to make sure this is a totally different relationship because I want to be proud to say I'm engaged to anyone," she told the SKIMS founder. "And that's why I said, 'you know, I'm not comfortable accepting this right now, because I'm not excited to tell my family.'"
She added, "I'm not ever going to accept something and give someone false hope — and I said that to him."
Originally, Tristan had plans to pop the question on Valentine's Day 2021, "which was like a year since they had drama," Kim explained. However, it actually ended up happening in December 2020, but Kim didn't know that until she asked on February 15, 2021.
"I called him the day after and I was like, 'Hey, I never heard anything from Khloé. Oh my god, did you propose?' And he was like, 'Oh yeah, I did in December,'" she further explained.
Afterwards, things ended up getting rocky for the former couple. One year after he proposed, Khloé found out Tristan was involved in a paternity scandal in which he fathered Maralee Nichols' son, Theo Thompson, who's now nine months old. Weeks prior, Tristan encouraged Khloé to get an embryo transfer despite knowing about the other baby since July 2021. In July 2022, Khloé and Tristan welcomed a son of their own.
The Kardashians is currently streaming on Hulu.
---
Share this article