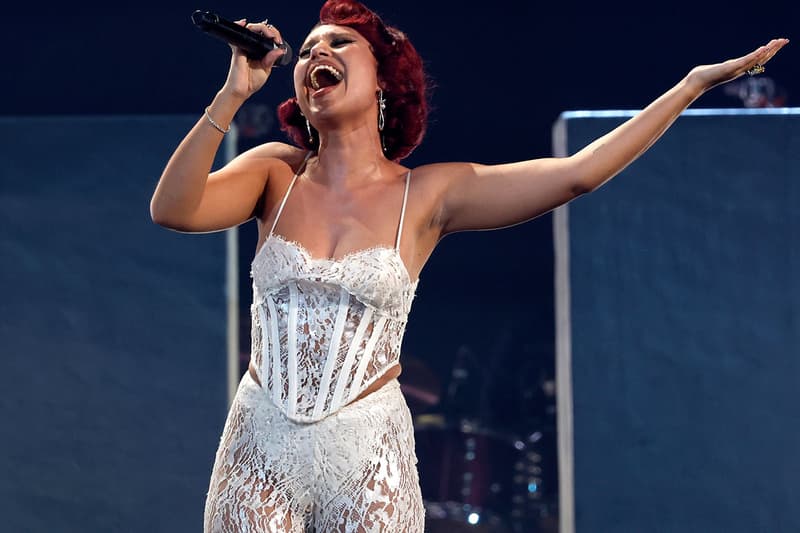 Entertainment
The 2023 BRIT Award Nominations Receive Backlash
For its 'Artist of the Year' and 'Pop/R&B' categories.
The 2023 BRIT Award Nominations Receive Backlash
For its 'Artist of the Year' and 'Pop/R&B' categories.
The BRIT Awards recently announced its 2023 nominees list, which saw the likes of Harry Styles and Wet Leg leading the charge for this year's nominations. However, the awarding body has since received backlash after it failed to recognize any female talent in its 'Artist of the Year' category.
The category includes Central Cee, Fred again, George Ezra, Harry Styles and Stormzy — all of whom are men, without including a single female or non-binary artist, with many fans pointing out the likes of Little Simz, RAYE and Charli XCX as acts who should have been considered. The nominees come not long after the BRITs decided to scrap gendered categories for this particular award, however it seems that it may have done more harm than good this year.
What's more, the awards' 2023 list continues to group differing genres of music together as one category, despite the backlash it had already received from artists who didn't agree. This year, the nominations include categories for 'Pop/R&B' and 'Hip-Hop/Grime/Rap,' each of which could arguably be their own distinctive categories. Speaking about the lack of R&B artists within the 'Pop/R&B' category, British singer Mahalia described the decision as "nothing short of disrespectful," while TianaMajor9 asked the BRITS, "Are you purposely trying to antagonise R&B artists?"
In response to the backlash surrounding 'Artist of the Year', a BRITS spokesperson told Huffpost that "We have to recognize that 2022 saw fewer high-profile women artists with major releases, as was the case in 2021. These trends based around the release schedule are a feature of the music industry, but over time, a pattern emerges, then this puts the onus on the industry to deal with this important issue.
However, the 'International Artist of the Year' didn't seem to struggle, mentioning the likes of Beyoncé, Lizzo, and Taylor Swift alongside Burna Boy and Kendrick Lamar.
The BRIT Awards are set to take place on February 11 in London.
---
Share this article