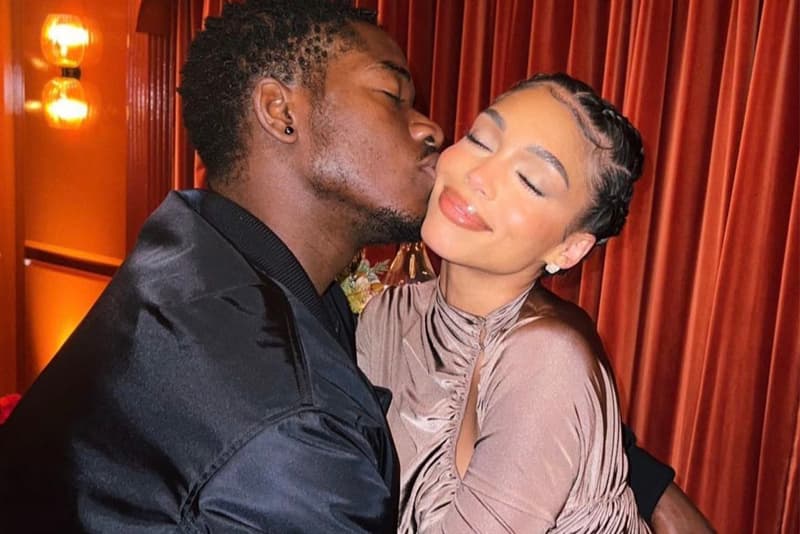 Sex & Dating
Lori Harvey Slut-Shamed For Dating... Again
Hollywood's favorite socialite strikes again.
Lori Harvey Slut-Shamed For Dating... Again
Hollywood's favorite socialite strikes again.
Lori Harvey and Michael B. Jordan's breakup was one of the most trending in 2022 — according to Google. After a few months, it appears the socialite is back on the prowl with Jordan's friend, Damson Idris and fans are not here for it.
In an Instagram story shared via Idris' account, he shared a sweet photo of him kissing Harvey's cheek as she smiles in his arms. Immediately, fans flooded Twitter with questions of whether the moment was simply playful. But the next story shut down all speculation. "The plug," he captioned a photo of Harvey holding a stack of money to ears.
I'm being honest when I say that I genuinely enjoy how much Lori Harvey angers the men on this app. Every time they come for her, she checkmates their asses AGAIN. pic.twitter.com/6qGlvVuiZ1

— Ms. O (@Fabulousity201) January 13, 2023
Fans have speculated romance between Idris and Harvey since December 2022, amidst rumors of an alleged NDA Harvey's beaus must sign to keep quiet. However, after these photos the relationship is undeniable and it's clear they've been cozy for quite some time now.
Ironically, Harvey recently starred on the cover of Essence and addressed the dating speculation. "Because I've been so quiet this whole time, the Internet has created narratives for me," she said of the rumors. "People are just taking whatever bits of gossip and rumors that they have, and then creating that as a truth. In reality, the majority of the time it's so far from the truth."
Lori Harvey on @Essence & her approach to dating.
"figure out what your non-negotiables are and don't ever waiver on them."
aka never settle ?? pic.twitter.com/n6zPfh4Ewc

— ashee-lay ? (@talkto_myassh) January 11, 2023
The socialite has become a model of choosing yourself and dating freely, without settling of course — a message you would think many women would support. However, the news of her dating Idris immediately sparked backlash with fans questioning how she could "hop around" from man to man. For context, dating the industry's toxic fav Future and then Jordan… and then the rumors that were never confirmed. But forgive us, isn't dating literally the act of getting to know people before committing? But we digress.
Anywho, could this be their Instagram official moment? Cause we're here for it.
---
Share this article