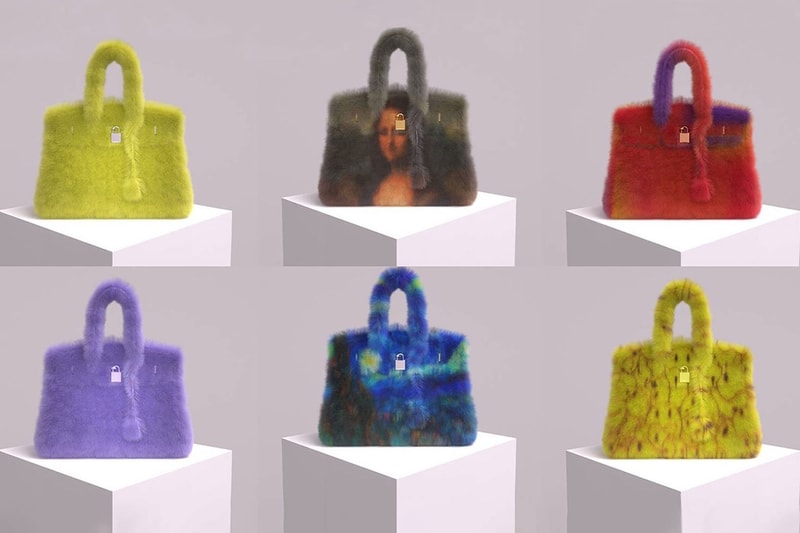 Fashion
Hermès Wins in Trademark Trial Against MetaBirkin NFTs
It's the first-ever US trial examining NFTs.
Hermès Wins in Trademark Trial Against MetaBirkin NFTs
It's the first-ever US trial examining NFTs.
UPDATE (February 8, 2023): Hermès defeated Mason Rothschild, who is behind the MetaBirkin NFTs.
As a result, the nine-person jury awarded Hermès with $133,000 USD in total damages. The trial was crucial as its the first-ever trial in the US to examine NFTs regarding intellectual property law. The verdict may have an affect on how NFTs artists continue to create.
"The commentary in Mason's work was probably more difficult to discern because it was subtle," intellectual property attorney and artist, Alfred Steiner, said according to Bloomberg Law. "It may have been lost on a pool of jury members or the general public."
Stay tuned for more updates.
---
ORIGINAL STORY (January 4, 2023): Hermès is officially going on trial against Mason Rothschild over his MetaBirkin NFTs.
The trial is expected to be monumental as it will clear up any confusion regarding trademark issues within the Web3 and digital good spaces.
"The most prominent issues in the case are to what extent the First Amendment trumps another's trademark rights and whether real-world trademarks are actually enforceable in a virtual context," Gina Bibby, head of the global fashion tech practice at law firm Withers, as reported by Vogue.
In January 2022, Hermés sued Rothschild, claiming that the bags using the Birkin name and overall resemblance "infringed upon the intellectual property and trademark rights of Hermès and are an example of fake Hermès products in the metaverse." However, Rothschild argued that because they are NFTs, they should function as artwork, which is protected by the First Amendment.
At the time, Rothschild said to the luxury design house, "While I am sorry if you were insulted by my art, as an artist, I will not apologize for creating it. As you are aware, the First Amendment gives me every right to create art based on my interpretations of the world around me. With that understanding, MetaBirkins is a playful abstraction of an existing fashion-culture landmark. MetaBirkins are also a commentary on fashion's history of animal cruelty, and its current embrace of fur-free initiatives and alternative textiles. My aim is always to create additive art projects that contribute positively to the culture."
Trial is set to begin on January 30.
---
Share this article