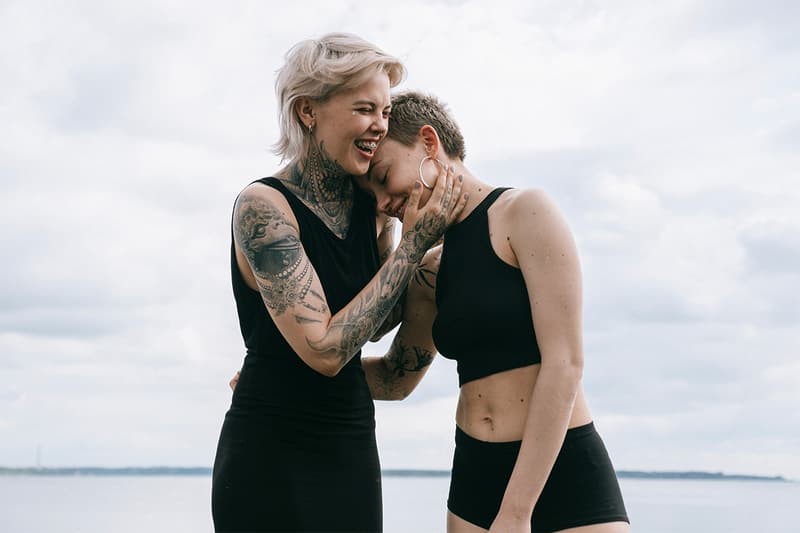 Sex & Dating
Is Non-Monogamy a "Queer" Trend? HER Dating App Users Weigh In
From Gen Z to Millennials, here's what they think.
Is Non-Monogamy a "Queer" Trend? HER Dating App Users Weigh In
From Gen Z to Millennials, here's what they think.
Queer dating app HER surveyed its users ahead of Valentine's Day, revealing new trends within the LGBTQ+ community.
Polyamory, also known as ethical nonmonogamy was predicted to be a sex and dating trend for 2023 and less than two months in, the verdict is in with 49% of HER's users citing that they are open to trying it. Despite not having tried the style of dating, Gen Z is the most optimistic about it working for them.
Surprisingly, however, "all generations agree that non-monogamy feels queer, not straight," revealed the study results. This caused us to question why? This is up to personal interpretation, however, it's most likely due to queer individuals, like myself, already leaning on the unconventional side of life. For example, realizing you're queer, learning to love yourself despite the shame society tries to inflict, and ultimately, allowing yourself to explore love and pleasure in a realm that's strangely considered taboo.
As a result, this may lead queer daters to think that polyamory and other forms of unconventional dating are more of their style, as they're already considered unconventional — despite it being a valid way of life for all people.
What do you think? Is nonmonogamy more of a "queer thing?" Or is it for all the gworls?
---
Share this article