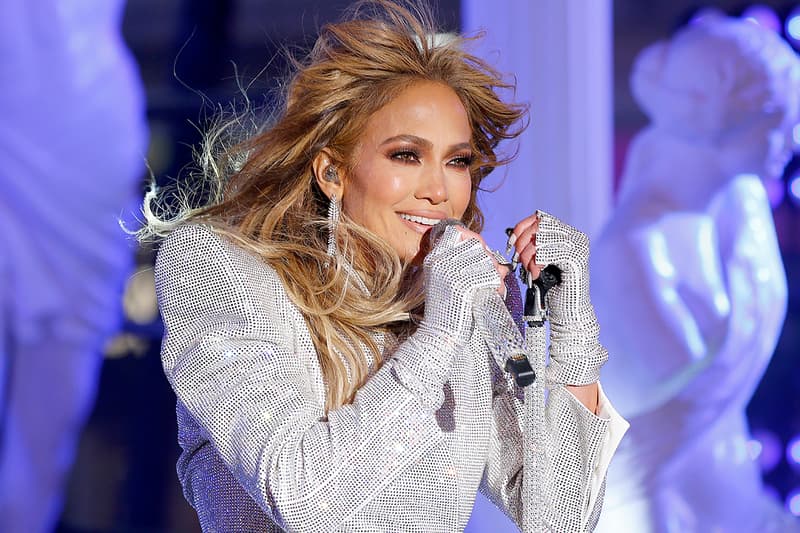 Beauty
Jennifer Lopez's 'I Dream Of Jeannie' Snatched Ponytail Is What Glam Dreams Are Made Of
Completed with a chic middle part.
Jennifer Lopez's 'I Dream Of Jeannie' Snatched Ponytail Is What Glam Dreams Are Made Of
Completed with a chic middle part.
When Jennifer Lopez decides to rock a ponytail and a "buss down" middle part, you know the icon means serious business.
Lopez took to Instagram to show off her fabulous I Dream of Jeannie-inspired curled ponytail with a clean middle part, all crafted by the divine celebrity hairstylist Andrew Fitzsimons. Even the stylist knows how glamorous the look is as he captioned the pic, "Middle part, glam pony on @jlo." The duo together will create magnificent magic that will have all beauty enthusiasts swiping and double tapping, trying to get all of the tea on the posted material. Last mention of the hair before we move on to the beat — Fitzsimons curled the ends of that pony to total perfection. Makeup artist David Velasquez matched the moment, giving Lopez a smokey eye, signature fluffy lash and fuchsia lipstick. Classic diva look.
This overall moment for Lopez may be giving springtime vibes in the middle of winter, but we'll take it. It gives us warmth and life to look forward to when the seasons change.
View this post on Instagram
---
Share this article