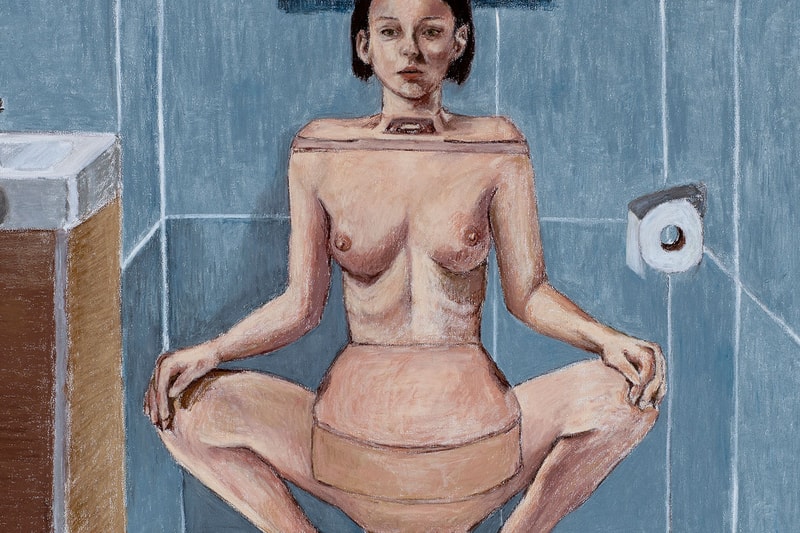 1 of 3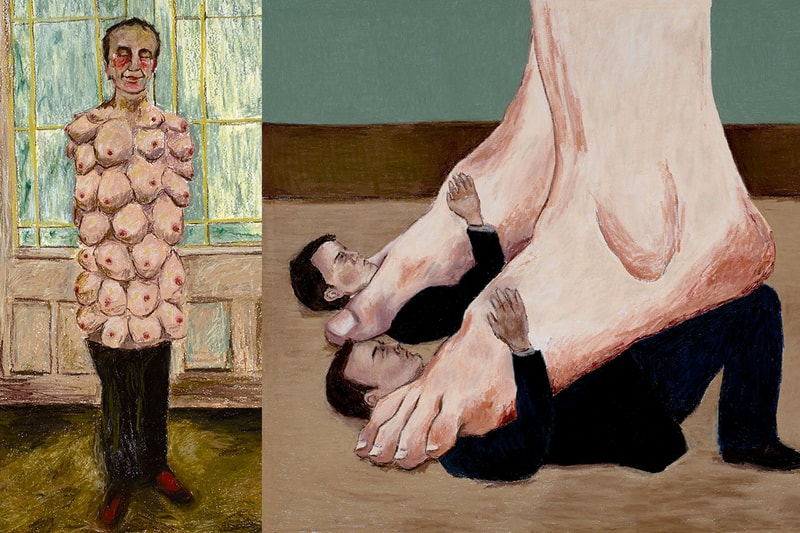 2 of 3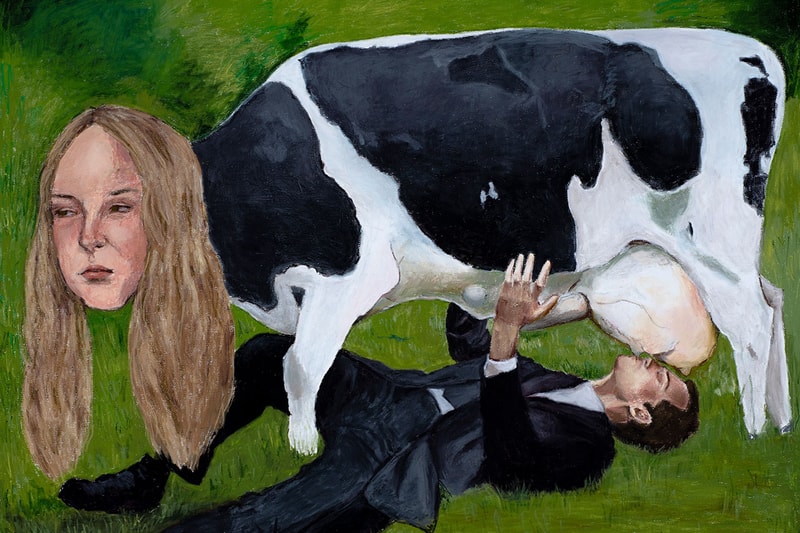 3 of 3
Art & Design
Elena Garrigolas' Debut Solo Exhibition Explores Meme Culture and Vulnerability
The rising Spanish artist will host her debut at London's Saatchi Yates next month.
Elena Garrigolas' Debut Solo Exhibition Explores Meme Culture and Vulnerability
The rising Spanish artist will host her debut at London's Saatchi Yates next month.
Spanish artist Elena Garrigolas is set to make her solo exhibition debut at London's Saatchi Yates, comprising 17 new works in her distinctive lens. Inspired by dreamscapes, internet culture and personal experiences, Garrigolas utilizes seemingly mundane banal scenes into starkly different takes on self-portraits.
Drawing inspiration from her religious upbringing and Catholic school experience, the rising artist's work sees her confront traumatic experiences and tap into personal vulnerabilities. Influenced by feminist artists like Frida Khalo, Miriam Cahn and Paula Rego, Garrigolas utilizes humor as a "defence mechanism," allowing her the free reign to explore deeply personal issues in a surrealist manner.
"I talk about the pain and trauma of my own body. I come from a religious family, I went to an all-girls Catholic school. They teach you not to desire your body, to hide it, like it doesn't exist. Everything I paint is an attempt to deal with this. In real life, I don't have control over how I am perceived, or how I perceive myself. When I paint, I can choose what to show, and it's a way of healing," the artist explains in a press release.
Alongside feminist icons, Garrigolas cites Spanish painter Francisco Goya as another source of her inspiration, leaning into his dark but royal portraiture and affinity for disturbing images. Within her solo debut, the artist also looks to meme culture as a form of muse.
"My generation is also always online, and what you find online is very strange — however, something I like is that I think our humour hasn't changed. I love the marginalia in mediaeval manuscripts, they're filled with hybrid creatures or genitalia with faces — it's the same kind of thing you see with people photoshopping ridiculous collages. It feels like a really nice full-circle moment. History repeats itself. I want memes to be incorporated more into art — when I feel sad I don't want to look at hyperrealistic things, I want to look at strange things online."
Take a glimpse at Garrigolas' work above, available to view at Saatchi Yates from November 1 to December 22.
---
Share this article