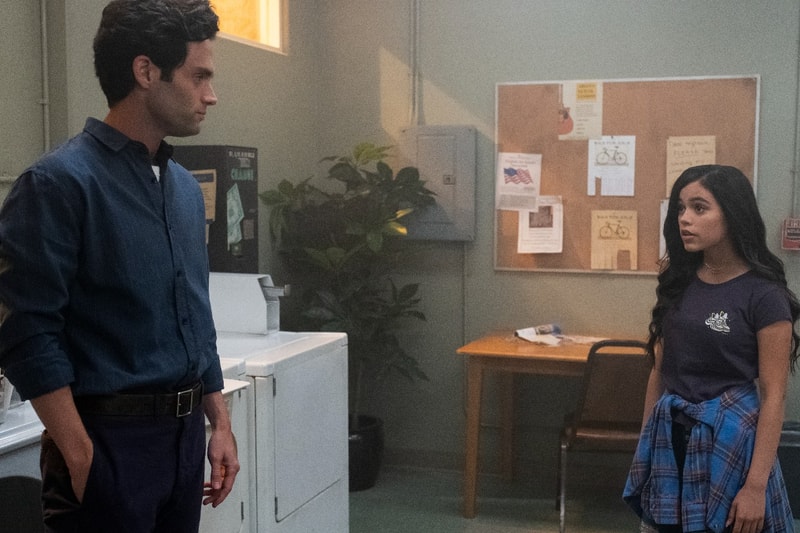 Film & TV
Jenna Ortega Could Finally Be Returning to Season 5 of Netflix's 'You'
Viewers were introduced to her character, Ellie, in Season 2.
Jenna Ortega Could Finally Be Returning to Season 5 of Netflix's 'You'
Viewers were introduced to her character, Ellie, in Season 2.
UPDATE (June 21, 2023): A few months ago, we learned Jenna Ortega almost returned to Season 4 of You. Now, a new teaser suggests her character, Ellie, could be coming back for the Netflix series' fifth and final season.
"I've heard you're on the edge of your seats waiting and theorizing about the epic conclusion of You," Penn Badgley told viewers in a new teaser clip. "More importantly, you're considering what — or should I say who — Joe will come up against as he finally returns to New York. Though I can't say who just yet, we all know there are many loose ends from Joe's past. The question is who are you?"
The teaser clip shows characters from past seasons — including Ortega.
Watch the clip below and stay tuned for more updates.
---
ORIGINAL STORY (February 9, 2023): Before Wednesday, Jenna Ortega was part of another hit Netflix show — You. Turns out, Ortega was close to making an appearance in Season 4, reprising her role as Ellie. However, due to scheduling conflicts with Wednesday, it didn't happen.
"We wanted to bring Ellie back and we heard, 'Oh, Jenna is doing some show,'" showrunner Sera Gamble told IndieWire. "It's been just such a pleasure to see Jenna this year. We have ideas for Ellie if her schedule allows her to visit us again."
Ortega was first introduced on You during Season 2 as Joe Goldberg (Penn Badgley)'s teenage neighbor. Towards the end of that season, Ellie moved away to start a new life after Joe's partner, Love (Victoria Pedretti), kills her older sister, Dehliah, who was Ellie's only guardian. Though she didn't make an appearance on Season 3 when Joe and Love move to Madre Linda to raise their son, Henry, Ellie was mentioned on the show. In one scene, Joe revealed that he'd still send Ellie money so she could continue surviving on her own.
Once again, Joe finds himself starting a new life in Season 4 under a new identity. This time, he's moved to London.
Season 4 Part 1 of You is now streaming on Netflix. Revisit the trailer below.
---
Share this article