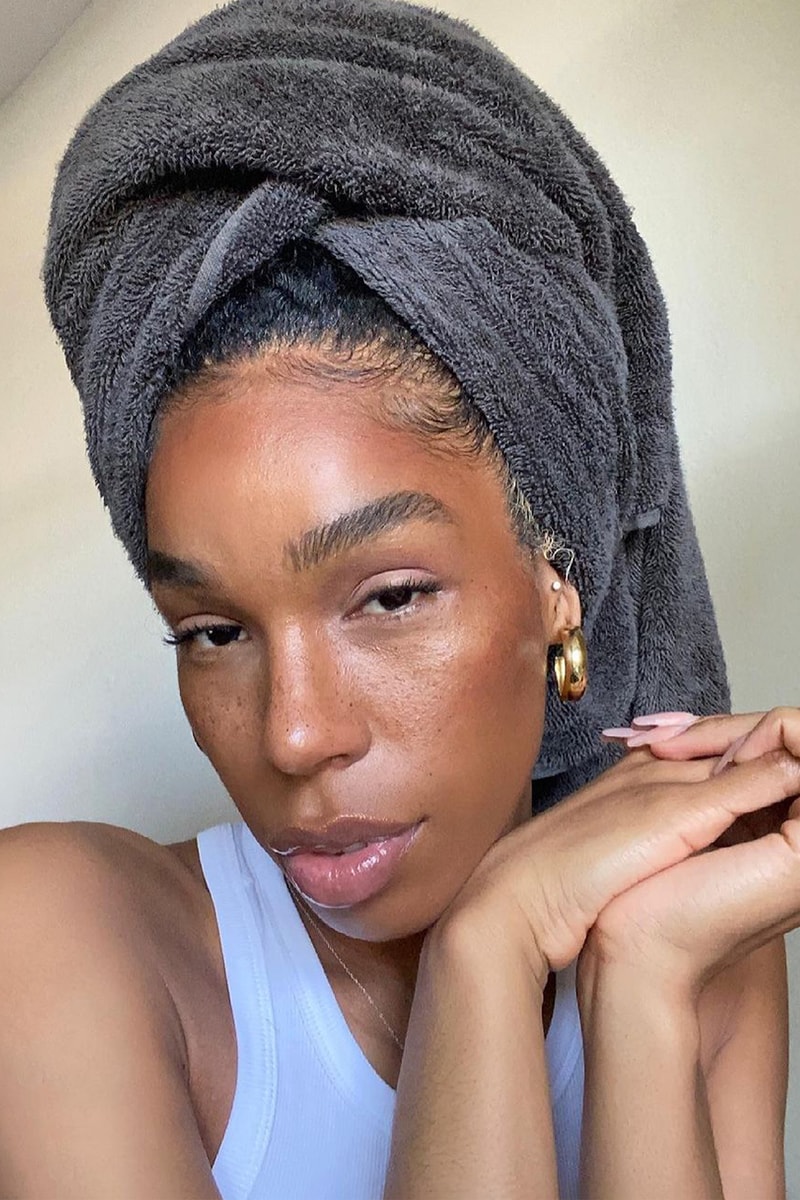 SKINCARE DIARIES: 6 Habits To Follow for Healthier Skin in 2023
There's no such thing as "good" skin, but you can have "better" skin.
Beauty
SKINCARE DIARIES: 6 Habits To Follow for Healthier Skin in 2023
There's no such thing as "good" skin, but you can have "better" skin.
The new year is the perfect time to reassess not only your life's priorities but also your skincare routine as well. Of course resolutions are extremely easy to make before January 1, but they become difficult to sustain as the year progresses.
Change is never easy, but the most significant thing is to remember that consistency is key — especially when it comes to taking care of your skin. Regular use of quality products tailored to your specific skin concerns will make a difference over the long term, but never in the short. When it comes to reducing, tightening, adding hydration and all things related to your concerns, it's best to not expect overnight results. These things take patience, routine and time.
However, don't be discouraged. It's never too late to start looking after your skin healthily. One of the key things I've learned over the years as a beauty enthusiast and editor is that the goal is to never have "good" skin but healthy skin. Keep reading on for five habits you will want to follow for better and healthier-looking skin.
Every new product isn't for you.
It's okay to start with the basics. It's imperative that you know exactly what your skin needs in order to build a effective and impactful routine. You don't need every buzzy cleanser, moisturizer or face oil that hit the market. If it doesn't suit your skin, you'll just end up doing more harm than good and feel as if you've wasted your money.
Stay consistent.
It takes 30 days to form a new habit and this goes for your skincare routine too. If you really want to see the results that the packaging on your newly purchased product claims, stick to a disciplined approach. No matter how tired, or unmotivated you feel — your skin will truly thank you later.
Hydration is what you need the most.
This one is for those people that "hate" the taste of water. Drinking enough water not only improves your overall skin health but heals your other bodily functions as well. The more water your drink, the more moisture is retained in your skin. And yes, you do need to drink water even if you have oily skin.
Your skin doesn't just stop at your face.
Somewhere along the way, we all learned and mostly thought that our skincare products were meant only for our faces. The true fact is that you shouldn't forget your lower neck, aka décolletage. The skin around this area is delicate and extremely sensitive, so don't forget to wash, hydrate and moisturize this part of your body as well.
Don't haphazardly switch products.
This refers back to the first rule of not needing to try every new product on the market. There's no sense in buying a $300 USD product and introducing your skin to this level of efficiency that you can't keep up with. It's more than fine to tailor and build out your skincare routine to products that fit your budget rather than your consumer taste level.
Don't forget the SPF.
No matter what you do, if you don't apply your sunscreen, then every step in your skincare routine will be voided due to the effects of direct sun exposure. Rain or shine, sunscreen is needed and is your best friend.
---
Share this article