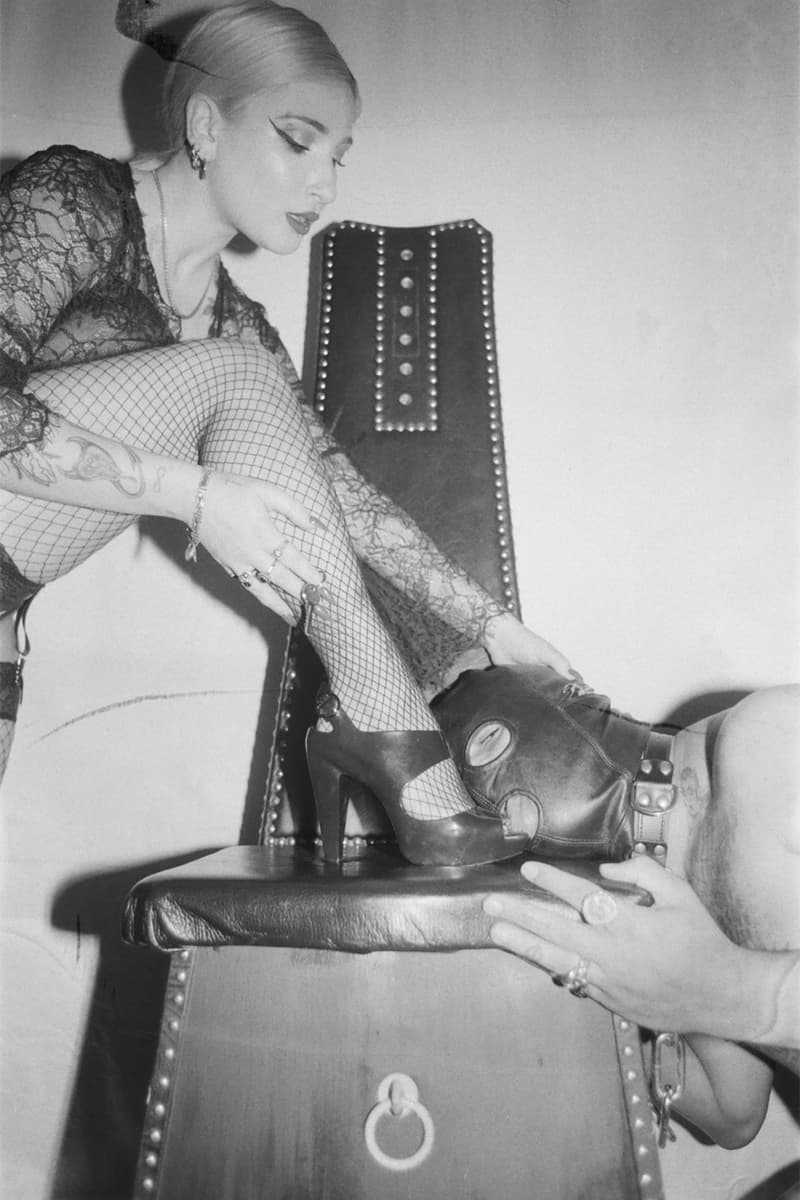 Fetish Photographers The London Vagabond Share Their Kinky Love Story
"The filthier we are, the more in love we are."
Sex & Dating
Fetish Photographers The London Vagabond Share Their Kinky Love Story
"The filthier we are, the more in love we are."
Meet Miss Gold and K, London-based lovers, erotic photographers, fetishists and the minds behind The London Vagabond. In celebration of Valentine's Day, the sex-positive couple shares their love story with Hypebae.
There's no such thing as a quick glance when coming across the work of Miss Gold and K. One image and you're hooked questioning how and what the f-ck is going on. From enticing latex looks to women reveling in pleasure, their ability to capture intimacy inspires you to explore your deepest desires.
As artists and voyeurs, people aroused by watching others get off, The London Vagabond documents their uninhibited and erotic adventures, while also showcasing the beauty of human connection — far removed from limiting norms. From the moment they met, the pair has challenged just about every social norm and idea of "real love." Their love for each other highlights a style of healthy connection that most don't even know exists.
Not only does their love for each other challenge society's idea of true love, but it also defies gender norms as they don't follow the usual masc-man, hyper-femme dynamic. Instead, Miss Gold is a domme leading her submissive, K — her lover and human toilet.
All it took was one blind date and K, also known as "Toilet" by his lover, Miss Gold, fell in love, leaving the rest to kinky history.
Keep reading for the kinkiest love story you'll ever read.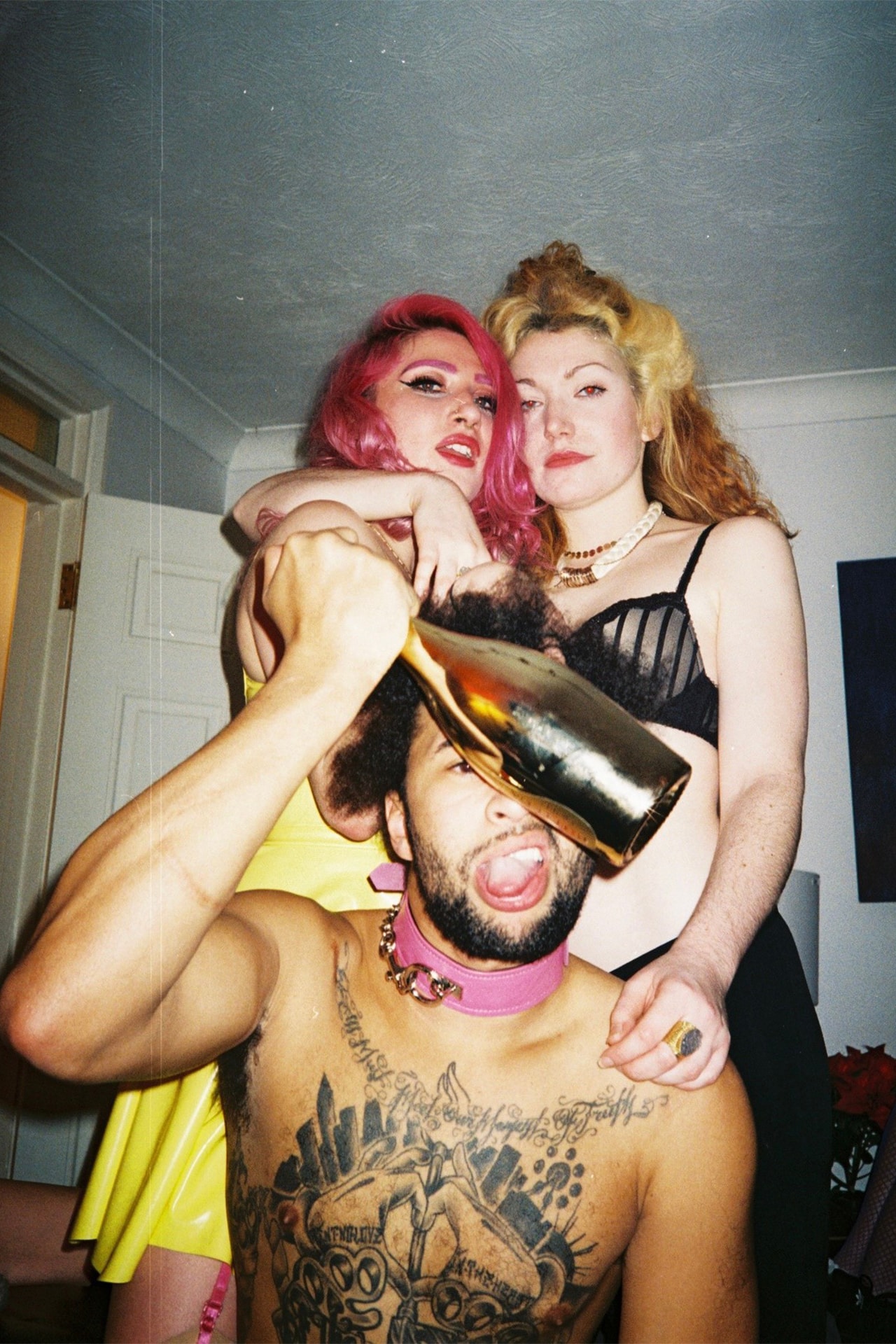 How did you both meet each other?
Miss Gold: A mutual friend insisted that we should meet each other, she had told K he'd fall in love with me. By chance we were both heading to Brighton for a bank holiday weekend in May, our mutual friend had sent K my number, and he sent a message asking if I fancied a drink. We met in a pub called 'The Black Lion and the rest is history. We didn't spend a day apart for an entire year after that evening.
How and when did you disclose your love of kink to each other?
Miss Gold: It was pretty much a blind date, we weren't meeting for romance and we hadn't spoken much prior to that Sunday evening. The chemistry was undeniable. Around 20 minutes into our meeting K asked what my fantasies were, I paused and answered "I've always wanted a man to drink my piss." He said, "If you get me a cup I'll drink a glass right now."
I went to the toilet, filled a glass and he didn't waste a drop. His mouth is still my favorite place for my waste to go.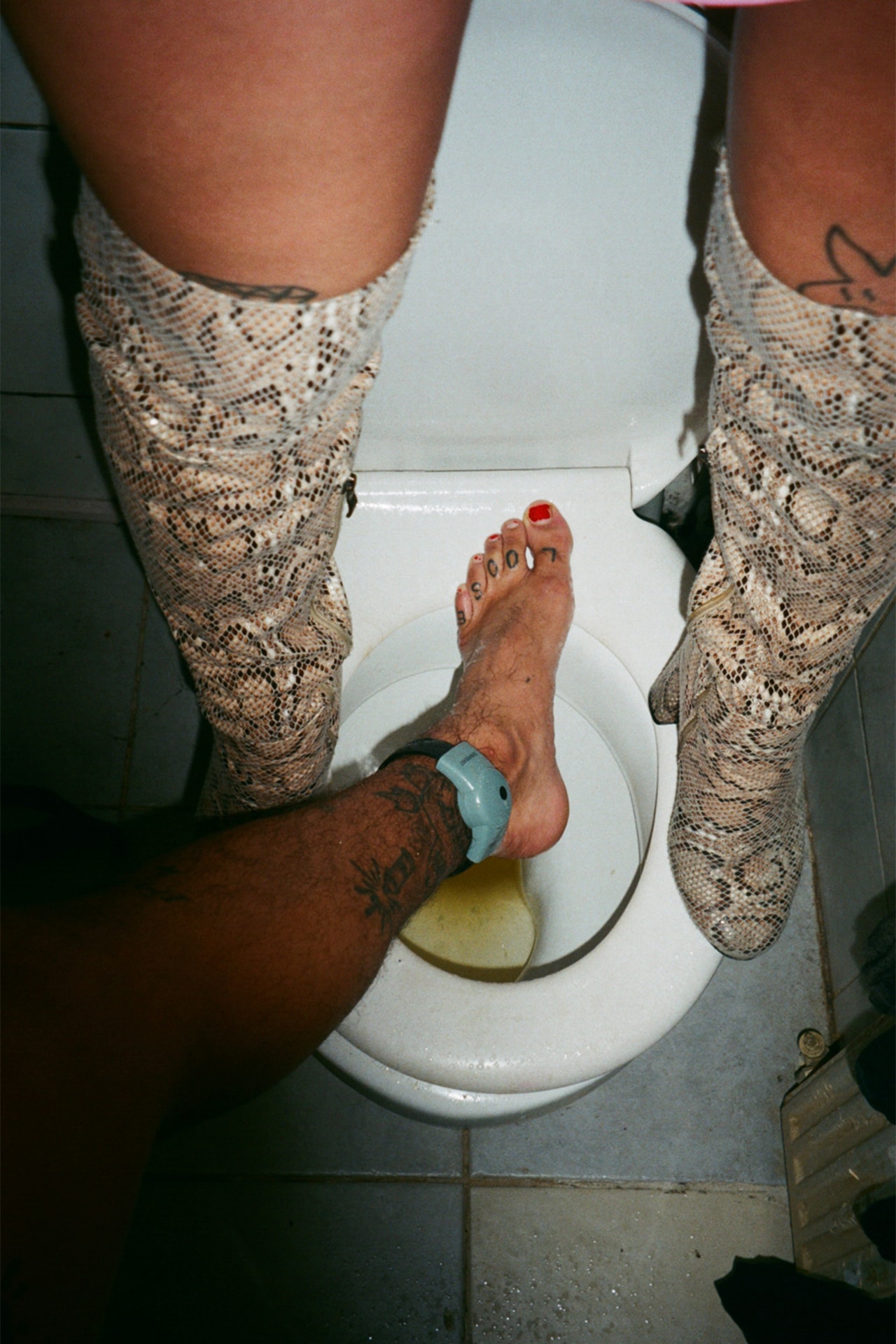 What keeps you both in the "honeymoon" stage?
Miss Gold: We aren't always in a honeymoon-like state. We've been together for over 7 years, we have kids, we live together and we work together. Obsession and lust weave their way in and out of our relationship, with a healthy dose of getting on each other's nerves. It's hard to find physical and emotional time to play as much as we would like. Being realistic about love is important, we are human… we aren't happy all the time and we aren't in love all the time, despite always loving each other.
However, the filthier we are, the more in love we are.
Previously, you disclosed that you are in a male-submissive/female-dominant relationship. Does this same dynamic apply outside of BDSM spaces?
Miss Gold: Our dynamic isn't 24/7, outside of the bedroom K is pretty bossy and likes things done his way — God forbid I play Kate Bush with him in earshot. However, there are parts of our dynamic that bleed into our daily life. Small things, like I pick what K eats 90% of the time when we go out for food, or, I expect him to do my shoelaces up — and re-do them if they come undone when we're out, I love seeing him on his knees in public.
In social settings I'm definitely more dominant, K is a little more quiet and more subdued. I don't shut up and will take any opportunity to tease him in front of a group of femmes. Also, often if we are at someone else's house K will often sit on the floor, at my feet, another subtle way of practicing our dynamic.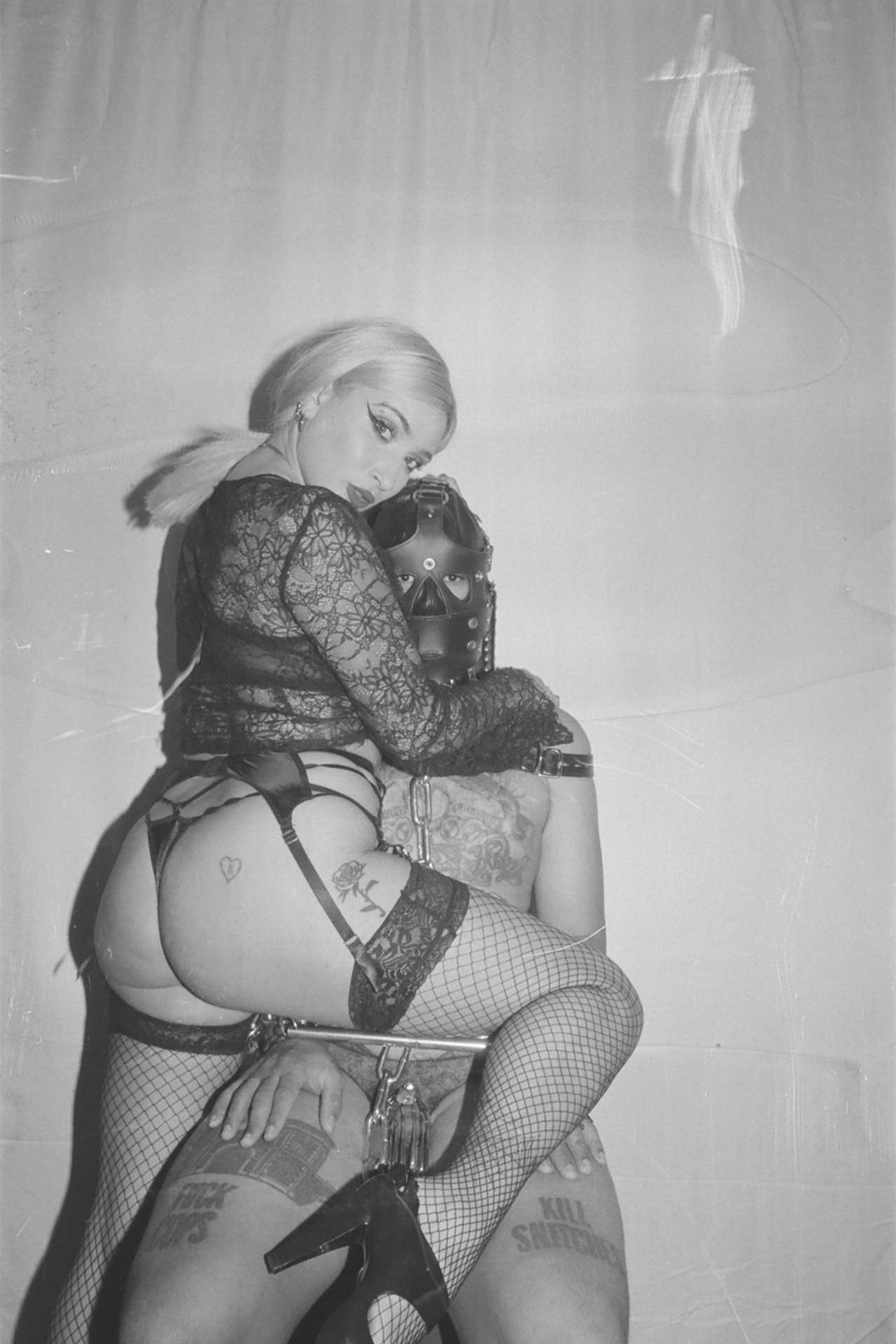 You also previously shared that the secret to a healthy and authentic relationship is to "do more of what you love, together." Are there any other tips that keep your dynamic healthy and authentic?
Miss Gold: Allow each other time to do things separately. Sext. Discuss your fantasies, we've written a list of filth we want to happen in 2023. Pick your battles, not everything has to be a fight — we are still working on that one.
What keeps you both grounded as kinksters in a mostly vanilla world?
Miss Gold: We've surrounded ourselves with perverts, so we are the wrong people to ask. I almost forgot there are adults that aren't like us! Being a mother is what keeps me grounded.
Any advice for people nervous about embracing their kinkiness – especially femmes who fear the stigma?
Miss Gold: Life is truly too short to deny yourselves of the pleasures you desire, life is too short to give a shit about what other people think. Reclaiming our sexuality without caring about judgment is freedom. Sexuality is a freedom that we all deserve.
Every single woman/femme-presenting person who embraces their sexual self is helping to fight the stigma.
---
Share this article