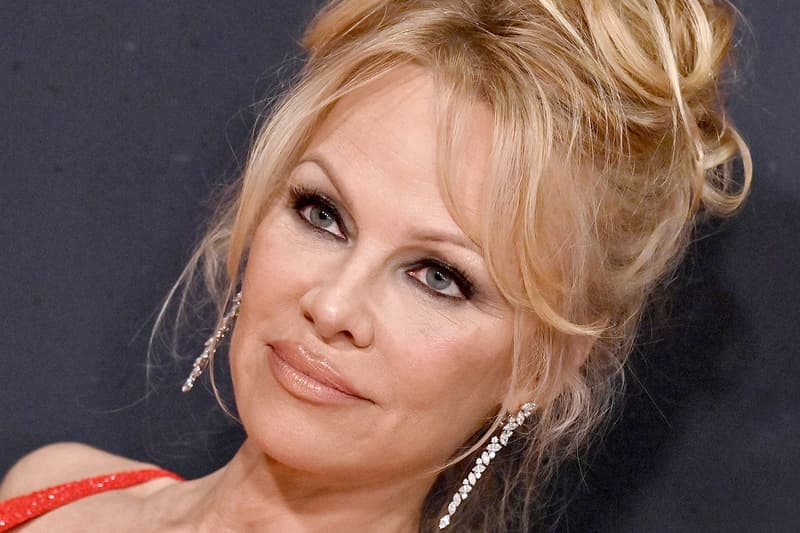 Beauty
Pamela Anderson Reveals That a G-String Is the Mastermind Behind Her Iconic '90s Updo
"This is the trick of the trade, baby."
Pamela Anderson Reveals That a G-String Is the Mastermind Behind Her Iconic '90s Updo
"This is the trick of the trade, baby."
Needless to say that Pamela Anderson has been having quite the media frenzy. Along with making headlines daily, the legendary finally answered a few of our internal burning questions: How does she achieve her '90s, tousled updo? The answer to that question was unworldly. She creates the updo with a thong.
In a British Vogue series "In The Bag" video, the Baywatch star reveals that she has consistently achieved the top-knot hairstyle with a G-String. "This is a trick of the trade. We're really flashing back to the '90s. The tousled '90s updo? Always had a pair of panties in them." I'm not sure about you, but I was gagged at this point of casually dropped information. Who knew one of the world's iconic hairstyles that seems so intricate to recreate was simply resourceful, using a pair of sexy-time panties that every girl should have in her drawer.
Anderson went on to divulge all the cutesy things she keeps in her bag, even embracing her signs of aging with a fan tucked in her purse to cool down from random hot flashes. Personally, it was the knowledge of her rocking thong hair that did it for me. I'll forever be a Pamela Anderson fan the rest of my days.
View this post on Instagram
---
Share this article