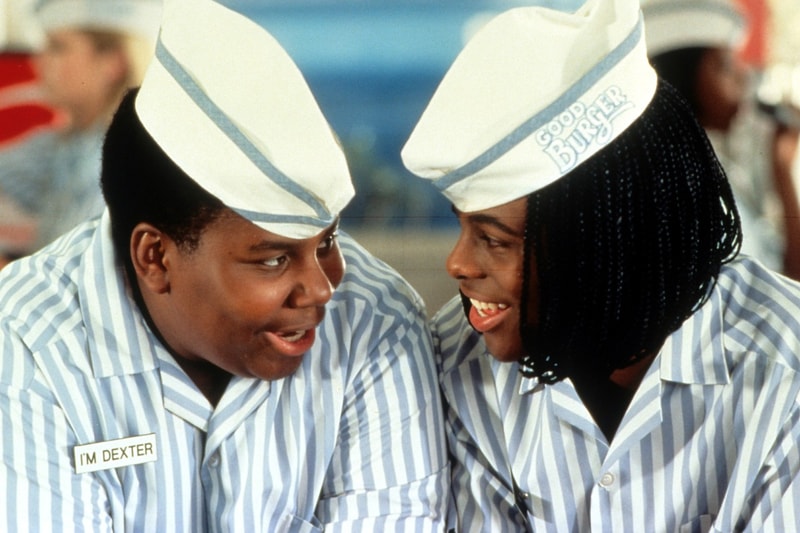 Film & TV
Kenan Thompson and Kel Mitchell Announce 'Good Burger 2'
With a potential cameo by Harry Styles.
Kenan Thompson and Kel Mitchell Announce 'Good Burger 2'
With a potential cameo by Harry Styles.
We're getting a taste of the '90s again thanks to Kenan Thompson and Kel Mitchell, who are reuniting for Good Burger 2 — a sequel to their 1997 Nickelodeon film, Good Burger.
News of the upcoming film was first announced on the Friday episode of the The Tonight Show Starring Jimmy Fallon. Then, Thompson crashed 90s Con in Hartford, Connecticut and elaborated on the project.
"We're shooting this summer, and it should be out this year — probably Thanksgiving-ish or something like that," Thompson told the audience at the event. He also revealed that he is "very excited" and wants to "get it done and get it out so that people can enjoy it."
He jokingly added, "Then maybe do part 3, 4, 5, 6 [and] 7!"
Thompson also mentioned who he'd love to make cameos on the film; his former All That costars Danny Tamberelli and Lori Beth Denberg are on his wish list. However, there are a few other stars, too. "I keep saying Harry Styles," he added. "I just feel like it would be a really big one, you know what I'm saying? One Direction! Sinbad definitely is gonna be back. Even if we got to go to him, we'll make sure we have Sinbad for sure. All the traditional favorites, I think. Barack Obama would be great."
Stay tuned for more updates.
---
Share this article