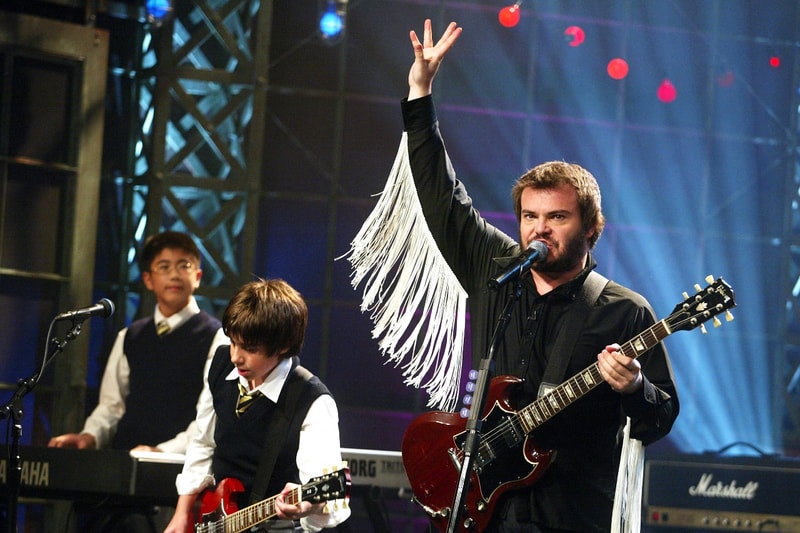 Film & TV
'School of Rock' Cast To Reunite in Honor of the Film's 20th Anniversary
Plus, a sequel may finally be happening.
'School of Rock' Cast To Reunite in Honor of the Film's 20th Anniversary
Plus, a sequel may finally be happening.
In October, it will be two decades since School of Rock was released. In honor of the comedy turning 20, Jack Black, who plays guitarist-turned-teacher Dewey Finn, has confirmed that a reunion is on the way.
"All those kids — dig this — they were 10 years old when we made that movie and now they're all, like, 30," he told Entertainment Tonight.
He continued, "We're gonna get together and have a 20-year anniversary. We like to jam. I'm looking forward to seeing all of the grownups from School of Rock."
Additionally, Black has previously teased that a sequel may happening. During an interview with SiriusXM, Black was asked whether or not he would ever do a sequel to School Of Rock and Tenacious D in The Pick Of Destiny. He responded, "Yup. Both of them. Breaking news. We're thinking about doing both of those."
The cast for School of Rock included Back, Joan Cusack, Mike White, Sarah Silverman, Miranda Cosgrove and more. In 2013, the cast reunited in honor of the film's 10-year anniversary. They got together at the Gibson Austin Showroom and performed a cover of "Rock Got No Reason" — a track from the movie.
Check out the performance below and stay tuned for more updates.
---
Share this article