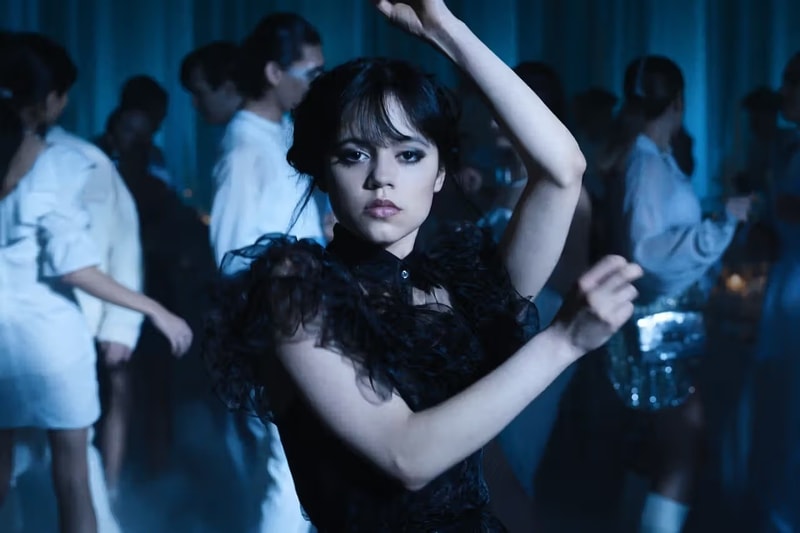 Film & TV
Jenna Ortega Goes Into Detail on Why She Put Her "Foot Down" on 'Wednesday' Set
Admitting she "made it clear that everything that I had to say mattered and was heard."
Jenna Ortega Goes Into Detail on Why She Put Her "Foot Down" on 'Wednesday' Set
Admitting she "made it clear that everything that I had to say mattered and was heard."
During an intimate discussion with other actors for The Hollywood Reporter, Jenna Ortega opened up about her experience working in the entertainment industry, including Netflix's Wednesday.
Ortega, who will also serve as producer for Season 2 of the hit series, revealed she's had bad experiences where she felt as though her "voice wasn't heard."
She explained, "I've been told on sets, 'You wouldn't know because you're not a writer,' or 'Just shut up and do your job.' From 12 years old, I've been hearing things like that. So, I went into Wednesday with a really big hesitance. But I was fortunate to be working with someone like Tim Burton, who pulled me in his trailer one day and said that he wanted to be a soundboard for my voice. So, every day, me, him, the writers, we'd get together in the morning and go through sides. But also being younger, being a woman, being of smaller stature …"
She added, "But I think that because I'm someone who is very opinionated or because I know what it's like to be a people pleaser in this industry, and I know how unhappy or how frustrating it's been in the past. When I went into Wednesday, I really put my foot down and made it clear that everything that I had to say mattered and was heard. And as the show went on, we all got a better feel for one another and it's become a really collaborative experience, and I feel really lucky to be able to be in the room early next season and be talking about scripts and giving notes."
Stay tuned for more news on Wednesday.
---
Share this article