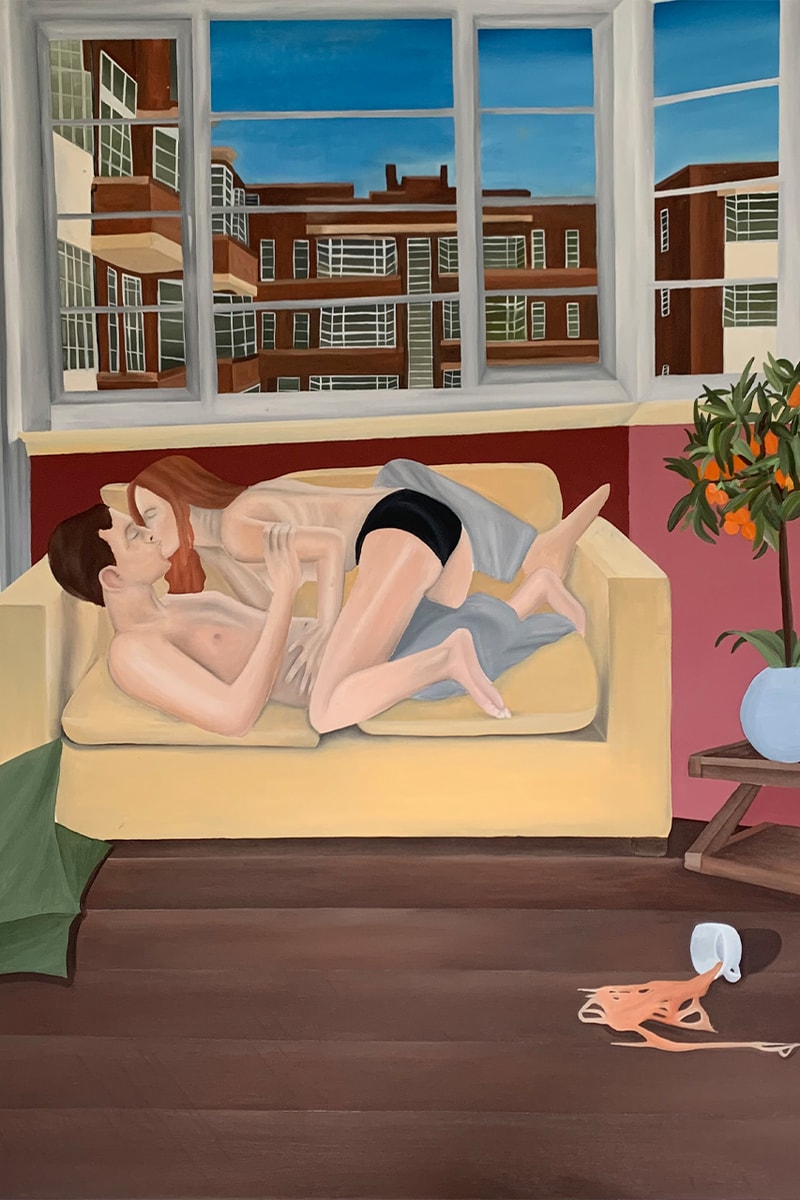 1 of 4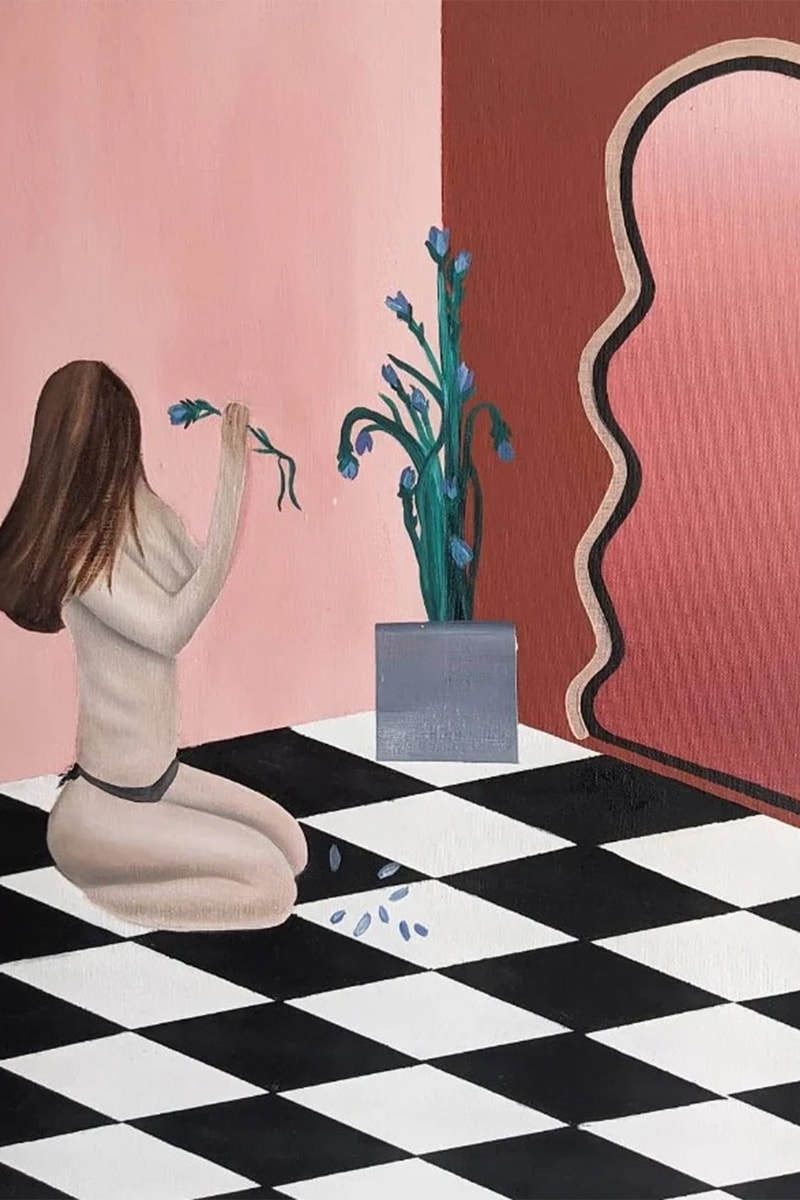 2 of 4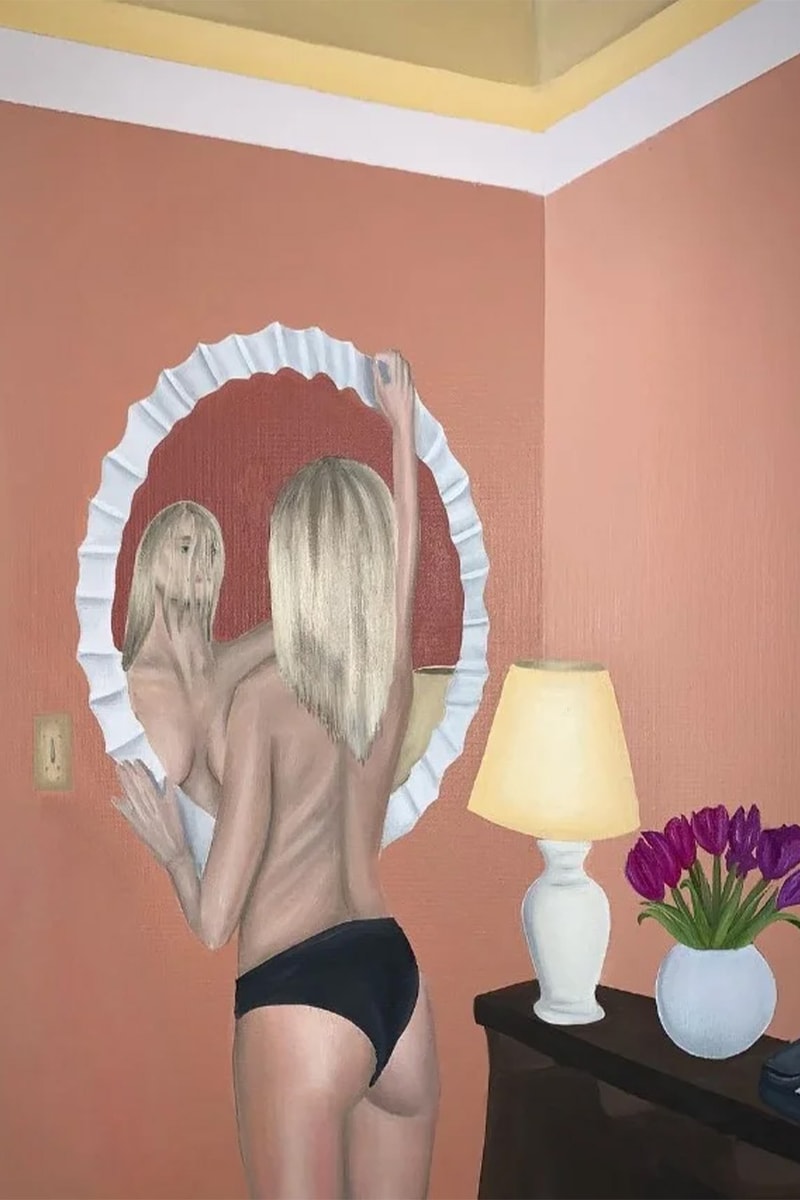 3 of 4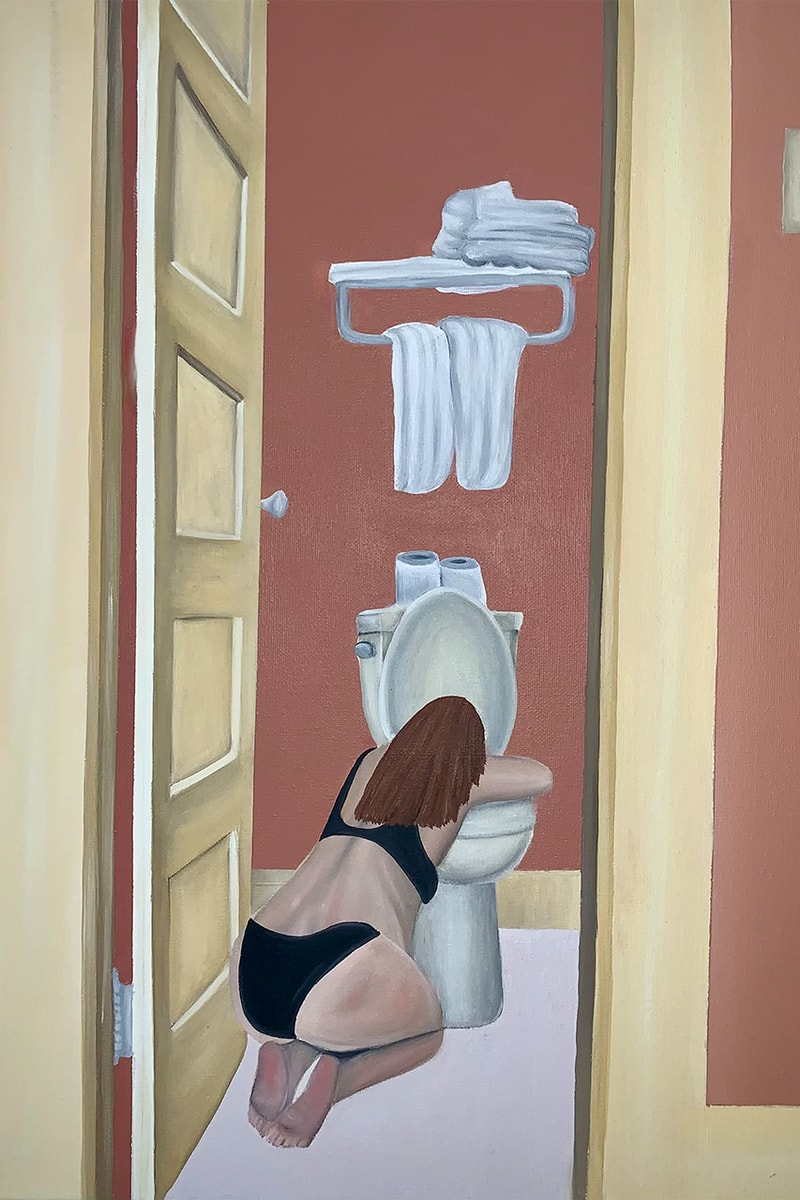 4 of 4
Art & Design
"Flashing to the Neighbours" Invites You Into Stella Griffiths-Lynch's Ironic, Modern World
Presented by Black White Gallery.
"Flashing to the Neighbours" Invites You Into Stella Griffiths-Lynch's Ironic, Modern World
Presented by Black White Gallery.
Black White Gallery is currently hosting the first solo exhibition of London-based artist Stella Griffiths-Lynch, titled "Flashing To The Neighbours." This online exhibition showcases a collection of Griffiths-Lynch's paintings that delve into the personal and universal experiences of relationships in the modern world. Blending elements of fiction and reality, her artwork presents relatable urban scenes within a vivid and colorful paradisal setting. Griffiths-Lynch's distinctive artistic style combines delicate lines and fleshy tones with bold architectural blocks of color, inviting viewers to contemplate perception and representation with both intellectual curiosity and a sense of joy in observation.
"Flashing To The Neighbours" introduces several never-before-seen works by the artist, enriching the exhibition's exploration of how we perceive and portray our surroundings. The show exemplifies Black White Gallery's dedication to nurturing emerging talent and amplifying diverse voices in the art industry. By embracing digital platforms, the gallery aims to make Griffiths-Lynch's captivating artwork accessible to a global audience, transcending geographical limitations and inviting art enthusiasts from all corners of the world to engage with her unique artistic vision.
To immerse yourself in the showcased artworks and experience the full breadth of Griffiths-Lynch's artistic vision, visit the Black White Gallery's website. There, you can explore the online exhibition, delve deeper into the profound narratives depicted and gain valuable insights through an interview with the talented artist herself.
In case you missed it, this exhibition proves Brigid Berlin was the baddest muse of them all.
---
Share this article