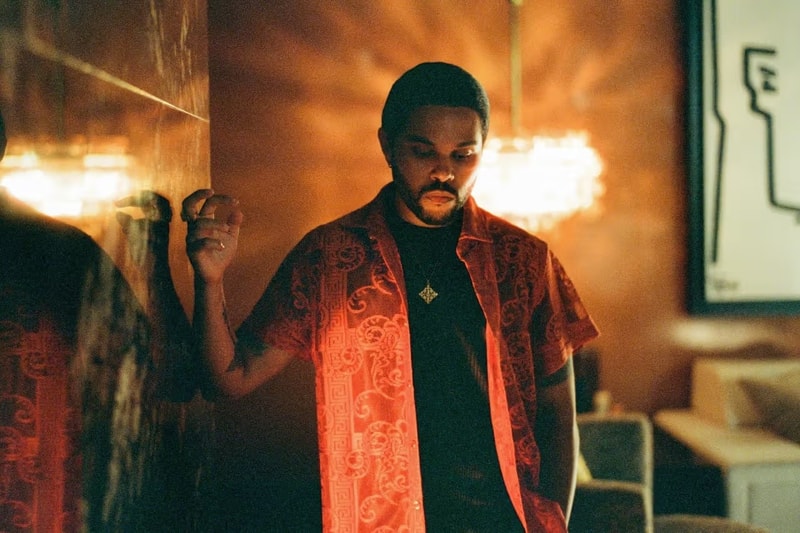 Film & TV
Sam Levinson on How He Convinced The Weeknd to Play Creepy Tedros in 'The Idol'
We finally get more insight on the controversial character.
Sam Levinson on How He Convinced The Weeknd to Play Creepy Tedros in 'The Idol'
We finally get more insight on the controversial character.
Since before The Idol premiered on HBO, there's been lots of talk about The Weeknd (Abel Tesfaye)'s controversial character — Tedros — a self-help guru and cult leader. Now, we're learning how Sam Levinson, who co-created the series along with The Weeknd, sold the role to the musician-slash-actor.
"We're in Abel's house, we're talking it through, imagining the character Tedros," Levinson explained in the series' Crafting the Family featurette on Max. "And I would say, 'Imagine you have all of the dreams that you have of what you want to do in life, in terms of music, and your career, all of the aspirations — but imagine you have none of the talent. That's who this character is.'"
The series has received lots of backlash, mainly for its sexual content, which most recently includes some very unforgettable and controversial lines from Tedros.
"There's nothing really mysterious or hypnotizing about him," The Weeknd recently told GQ about his character. "And we did that on purpose with his look, his outfits, his hair — the guy's a douchebag. You can tell he cares so much about what he looks like, and he thinks he looks good. But then you see these weird moments of him alone — he rehearses, he's calculated. And he needs to do that, or he has nothing, he's pathetic."
The Idol is currently streaming on Max with new episodes premiering every Sunday.
---
Share this article