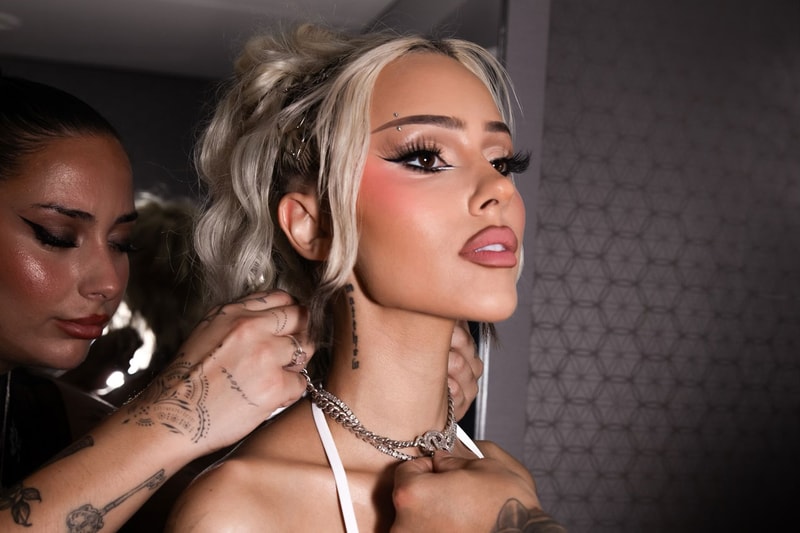 Fashion
24 Hours With Bunny Zingler: How the Owner of Bunny's Bae Bar Celebrates Festival Season With Forever 21
The expressive talent gives us an inside look into her day preparing for Rolling Loud Miami.
24 Hours With Bunny Zingler: How the Owner of Bunny's Bae Bar Celebrates Festival Season With Forever 21
The expressive talent gives us an inside look into her day preparing for Rolling Loud Miami.
Inspired by '90s female icons and drawn to glamorous displays of self-expression, Bunny Zingler has been successful in merging her affinity for personal style with her love of bold, vibrant beauty looks. Nodding to the reigning styles of the '90s and '00s to define her unique individuality, the owner and founder of Bunny's Bae Bar is celebrating the art of expression through her own distinct lens — and doing so in style in preparation for attending Rolling Loud Miami. 
As the face of the limited-edition fashion collection with Forever 21 x Rolling Loud, which draws inspiration from the tropics and Miami nightlife, Bunny and the fashion brand have joined forces for an exclusive collaboration with Bunny's Bae Bar. Showcasing how beauty and style can be used as means for self-expression, which is a personal ethos Bunny has adopted, the Bae Bar will be housed with glamour-fueled beauty accessories — allowing festival-goers to experiment and embrace how Bunny taps into this notion in her everyday life. 
To gain a closer look at how Bunny Zingler merges the worlds of beauty, fashion and music together during festival season, Hypebae caught up with the entrepreneur for a day to see how she prepares for Rolling Loud Miami. 
Read about the talent's approach to embracing personal style and beauty on her own terms.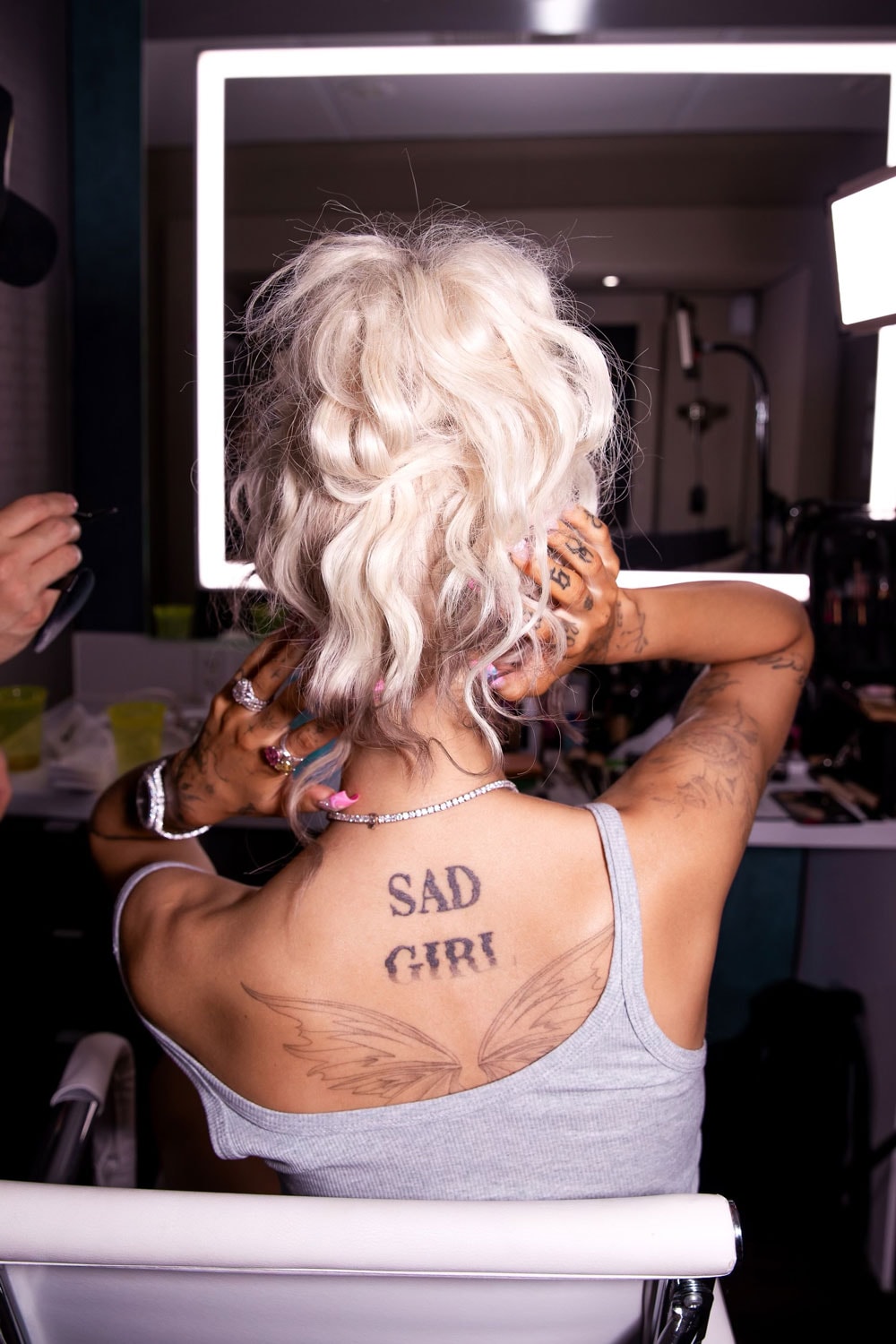 How do you use beauty and style as a means for self-expression?
I'm heavily influenced and inspired by '90s female icons and of course, Miss Barbie and The Bratz. Beauty and fashion became a viable, happy source for me ever since I found out who Barbie was. I mean Barbie goes from being an astronaut one day to an international superstar the next, so why can't I? Because I dress myself based on my mood, I generally always style my outfits first, before moving onto my makeup and hair vision. Those who know me know I love to shape shift and change character from time to time. 
Although I do consider myself the ultimate glam gal, not every day includes glitz and glamour. Sometimes some of my best outfits include wearing my husband's T-shirts and my go-to Nike Air Force's. With my wardrobe being 70% thrifted and hot current styles of now, it makes for the perfect collision of what my personal style is. I love when my whole look sings a symphony. 
What inspires your festival beauty and fashion looks and what are the essentials you keep in your bag to freshen up during the day? 
Our audience of women who attend Rolling Loud are truly what inspire me! The community we've built with Bunny's Bae Bar is a mini militia of the kindest, most beautiful and creative people I've ever met. My festival must-haves to ensure my look is locked and ready — no matter the circumstances are definitely a good setting powder and intense setting spray. My on-the-go purse must-haves for when I'm working, would definitely be mattifying powder to control any oil slipping through as well as oil blotting sheets and my favorite longwear lip combo.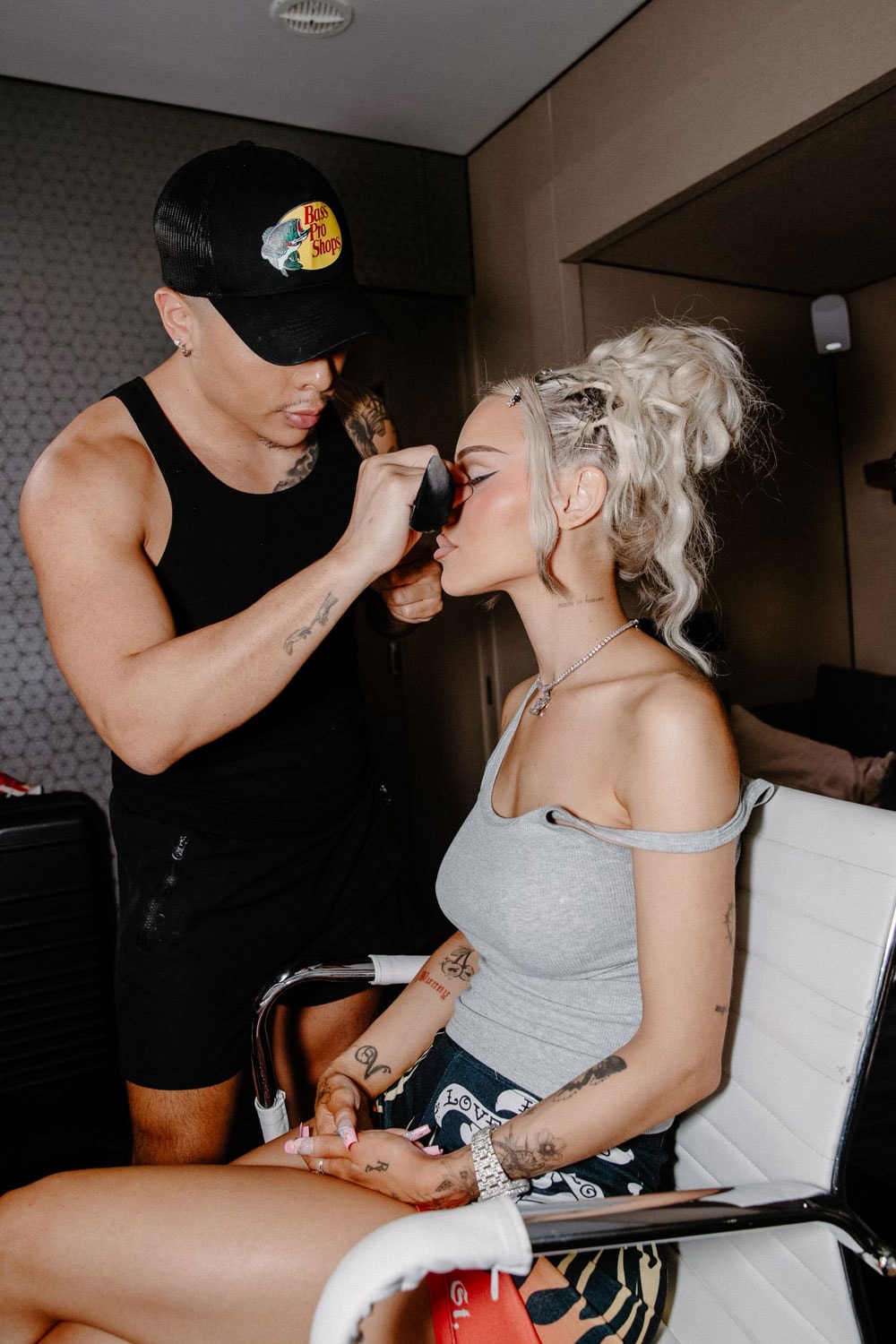 How does the exclusive fashion line with Forever 21 x Rolling Loud, embody your approach to musical festival style? 
One of the elements of my personal style definitely goes back to "glitz and glam" while still having a humble approach to it. Forever 21 is always on top of what their consumers are on the lookout for. I personally have been shopping there since I was a little girl, and still do. Being that Forever 21 has played a big role in my own personal style, our exclusive line is the perfect play on festival and everyday apparel. I take pride in this line because it helps me to share my creative vision and connect on a deeper level with our fans. 
What are some ways Miami's energy inspires you and how did the city influence your offerings for this year's Bae Bar? 
When I think of the city of Miami, the first aspects that come to mind are how vibrant, happy and sunny it is and the balance this city holds. That balance inspired a lot of the Forever 21 x Rolling Loud Miami collection. Not only can you wear this collection to the beach, but also for a night out — the balance that everyone in Miami has seemingly mastered. 
As far as Bunny's Bae Bar, I wanted to create a pink bunny dream house to share and create an atmosphere with pulsing energy to allow others to feel happy and welcomed within. I've also partnered with Forever 21 to carry my beauty line Loud Bunny, which makes the perfect "Sugar and Spice" recipe for the collection we've cooked up. Forever 21 is the perfect partner for Bunny's Bae Bar because we are both dedicated to offering quality products, as well as empowering everyone to live within their true selves.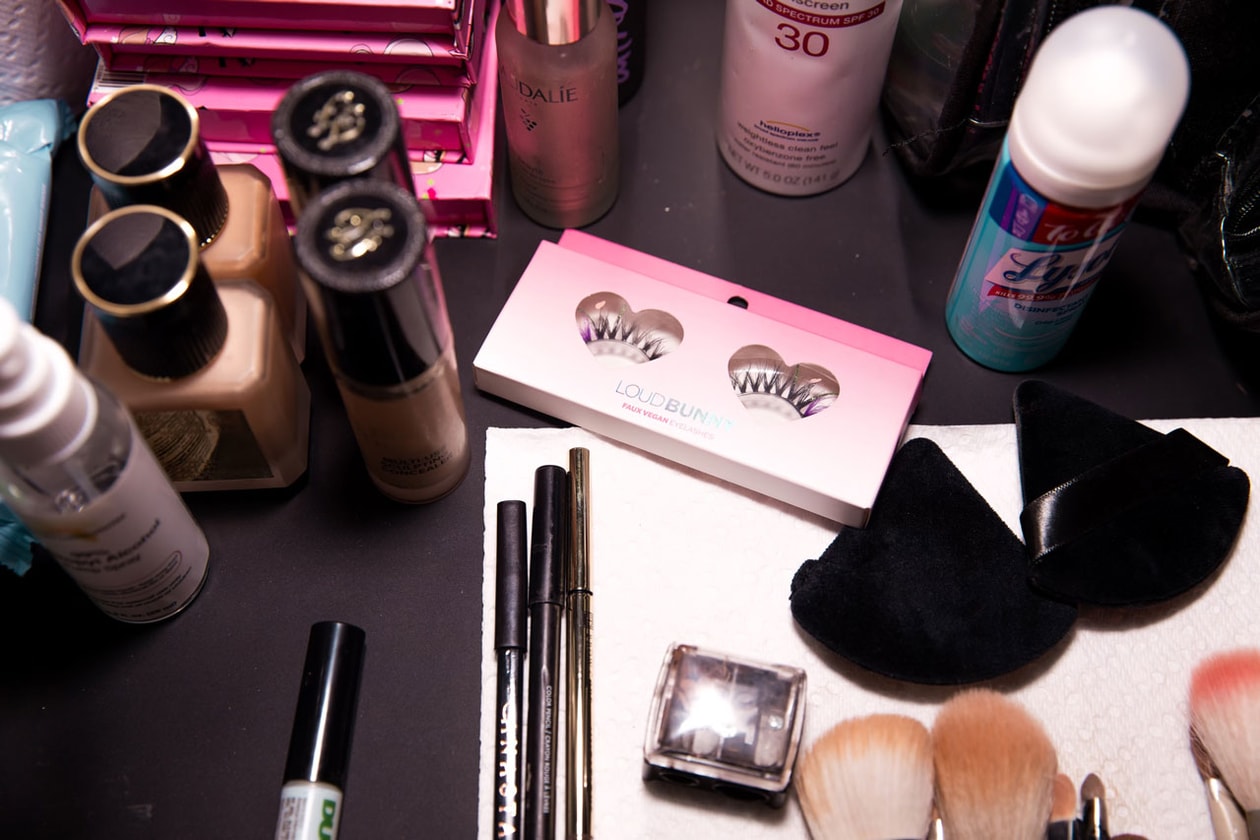 What are some aspects of experiencing Rolling Loud that allow you to tap into your innate approach to creativity? 
I've toured Rolling Loud with my husband Matt Zingler & our team for numerous shows. The energy and love at every Rolling Loud show is unmatched. This experience has helped me enter into so many different portals of my own creativity and it has influenced my creative process with Bunny's Bae Bar, the Forever 21 x Rolling Loud Miami collection and Loud Bunny Beauty.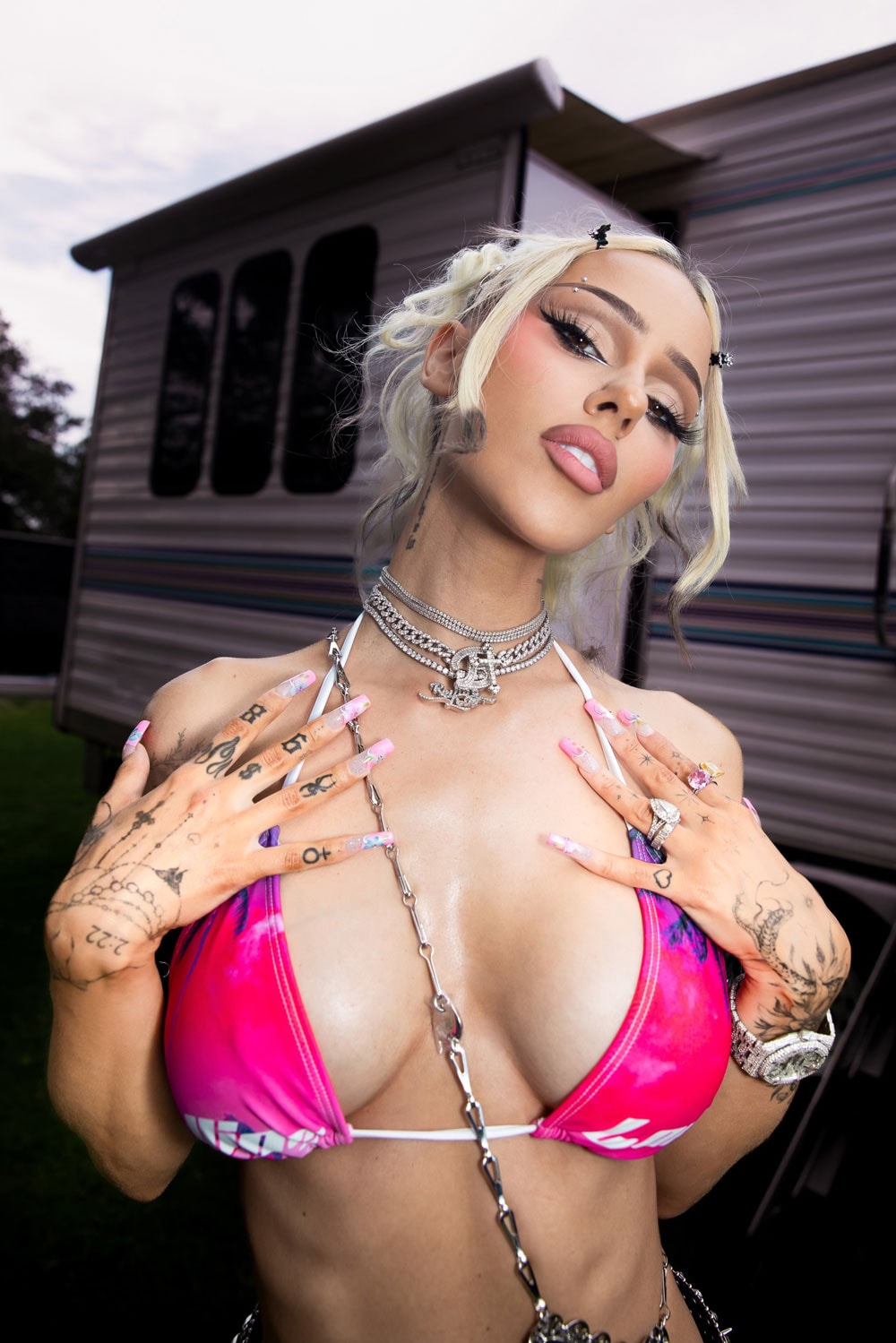 What are you looking forward to most as part of this year's Rolling Loud? 
I'm looking forward to seeing how our fans respond to my newest collection of Loud Bunny beauty, being that it's going to be held exclusively at Forever 21 x Rolling Loud Miami 2023 as well as our upcoming shows — held at both locations of Bunny's Bae Bar in general admission and VIP. Everything created within Loud Bunny is custom made by me, ranging from different graphic eyeliner stickers, assorted rhinestones, gem packs, temporary tattoos and super cool custom eyelashes to pair with your one-of-a-kind look. I'm excited to see how festival goers incorporate Loud Bunny products in their everyday life outside of festival fashion too. We offer several different hairstyles at Bunny's Bae Bar, the "Bunny Buns" in particular being my favorite hairstyle on everyone.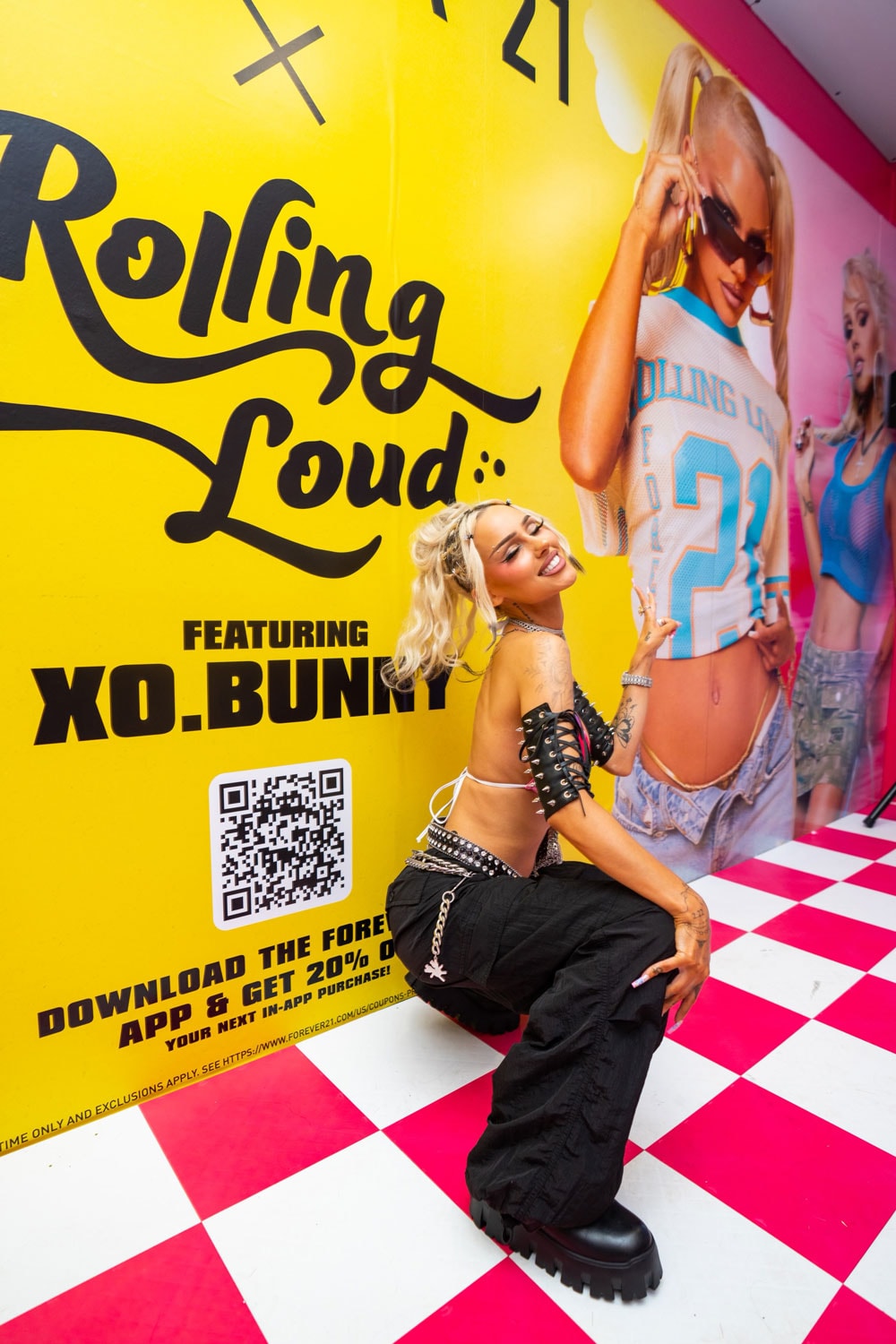 To discover more style options and accessories for your next concert or festival look, visit Forever21.com.
---
Share this article