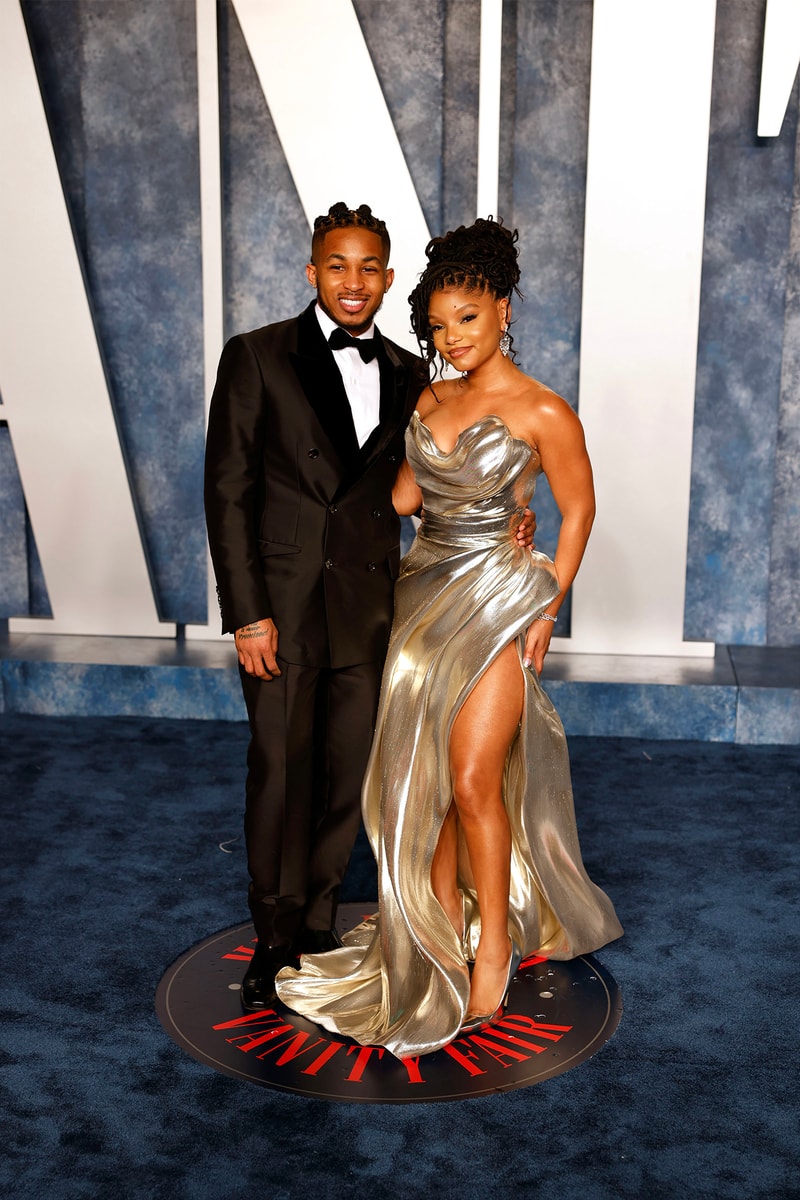 Halle Bailey's Fans Struggle To Support Her During DDG Drama — Here's Why
The epitome of "Ima stick beside him!"
Sex & Dating
Halle Bailey's Fans Struggle To Support Her During DDG Drama — Here's Why
The epitome of "Ima stick beside him!"
Halle Bailey's role in The Little Mermaid was highly controversial for many racists within the world of pop culture. As Bailey classily navigated through the pressure, her boyfriend, Youtuber DDG, struggled to support her and at times, even threw her in the line of fire.
Most recently, the YouTuber released a song "Maybe It's Me" detailing his insecurities within his relationship with Bailey. "Filmin' a movie now you kissing dudes / You know I love you a lot / I don't give a f—ck if that sh—t for promo / I don't wanna see this sh—t no more… "Why is y'all holdin' hands in the photo? / You know I'm insecure, that's a no-no."
DDG did not state explicitly whether the lyrics pointed to his girlfriend and her Mermaid co-star  Jonah Hauer-King, but the subsequent dragging proved speculation as fact.
DDG instantly was dragged online earning the title "failed rapper" to which he responded "It's just music." Thankfully, no one fell for the minimization of his harmful acts. For those unsure of why this is harmful, in a loving relationship, there should be a level of awareness in regard to how your behavior will impact your lover(s) life. In short, there's a time and a place and DDG doesn't give not one, or two fucks.
halle bailey to rubi rose https://t.co/SCIoEXVtwr

— perfect woman (@didironomy) July 19, 2023
The issue is that DDG's ex-girlfriend Rubi Rose was very open about the failed rapper's abusive tactics, making national headlines. A few months ago, Rose also revealed DMs from DDG highlighting his infidelity towards Bailey. Bailey responded and told fans not to believe the "third party," causing fans to slowly dwindle as she didn't appear to be a "girl's girl" and "ignored" the claims of abuse. The recent song? The final nail in the coffin.
In lighter news, here are 7 (S)expert-approved Barbiecore sex toys.
---
Share this article